☰
Cooking with Morgane
Welcome
×
Spring Roll Dipping Sauce
'Nuoc Cham'
Super easy to make at home and delicious
The nuoc cham Vietnamese sauce is a particularly important base because it is used in so many dishes. The ready-made preparations you can buy are often unbalanced: too acidic, too sweet, or too hot. You can easily learn how to make it at home, especially since it is quick and easy to do. I bring it almost to a boil, this gives it the right texture by thickening it a bit and melts the sugar well.
To spice it up, add fresh chili peppers and garlic. Nuoc cham is indispensable with: Crispy Spring Rolls, Fresh Spring Rolls, Bo Bun, Banh Cuon, Banh Xeo, etc.
Ingredients for for 20cl of Nuoc Cham sauce
50g fish sauce
75g sugar
75g water
50g lime juice
3 garlic cloves
Hot or sweet chilies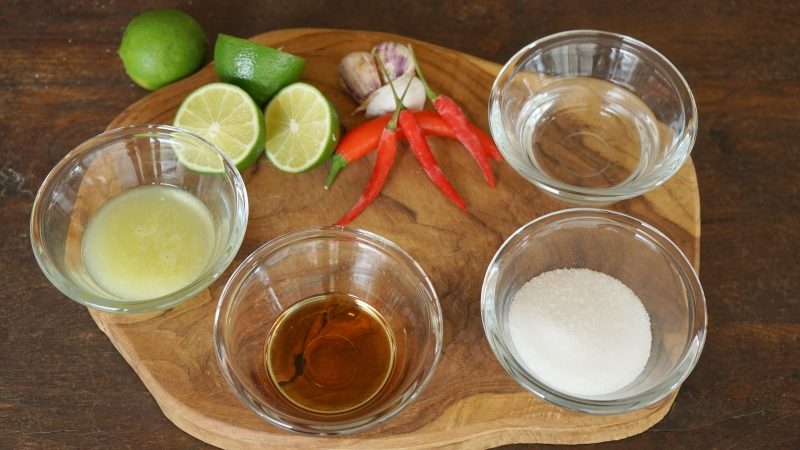 Spring Roll Dipping Sauce, 'Nuoc Cham' - Ingredients
Watch the Recipe Video
Spring Roll Dipping Sauce - 'Nuoc Cham' - Morgane Recipes

Cookies
© Copyright 2015- Cooking With Morgane. All rights reserved.