☰
Cooking with Morgane
Welcome
×
BO BUN
The authentic traditional recipe
Learn to make yourself the original version of Bo Bun. Bun Bo is a complete meal with vegetables, rice noodles and marinated beef. The beef is marinated with turmeric and lemongrass. Try to do at home, you will discover that it is also easy to do! Bon appétit.
Ingredients for 3 people
180g of dried rice vermicelli
6 crispy spring rolls
50ml of oil
¼ of a cucumber
100g of bean sprouts
1 carrot
2 Thai chives
5 stems of coriander
3 stems of mint
1 stems of phak phaew (Vietnamese mint)
1 stems of ti to (Purple mint)
2 tbsp of roasted peanuts
2 shallots
10 tbsp of Nuoc Cham Vietnamese dipping sauce
Beef marinade
250g of beef meat
2 lemongrass
2 cloves of garlic
1 onion
1 tbsp of oyster sauce
2 tbsp of fish sauce
¼ tsp of salt
2 tsp of turmeric
2 tbsp of oil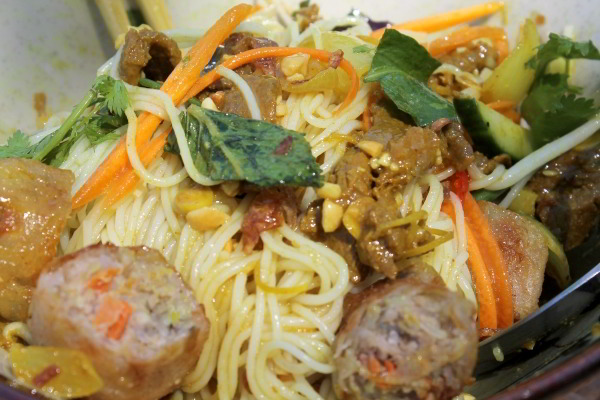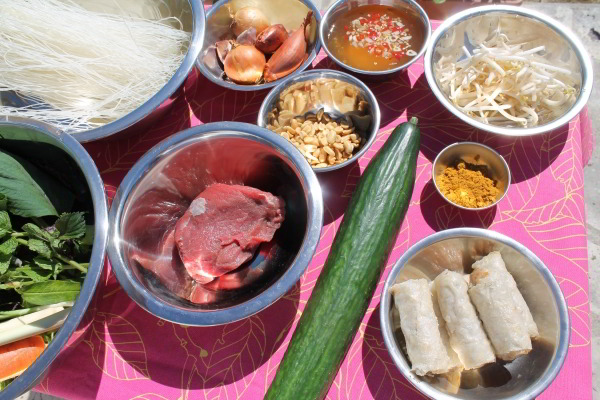 Ingredients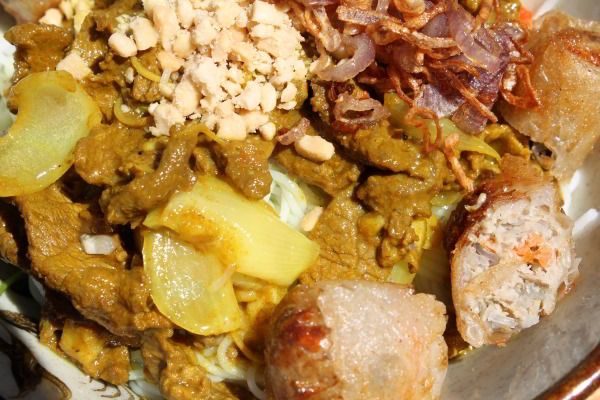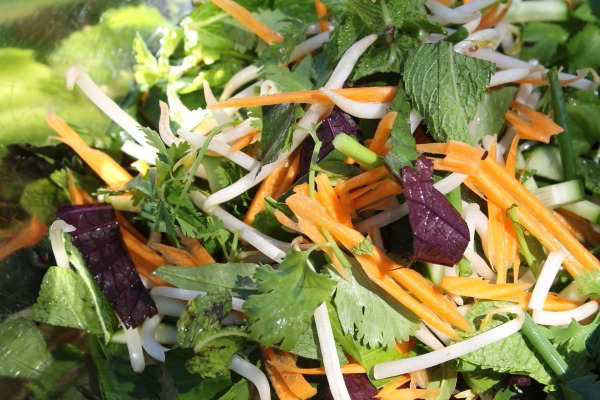 Share this recipe:
Watch the Recipe Video
BO BUN - Morgane Recipes

© Copyright 2015- Cooking With Morgane - Bounnhing Boualavong. All rights reserved.