☰
Cooking with Morgane
Welcome
×
Chinese Steamed Rice Rolls 'Bao Fan'
Delicious and tender rolls from the Chaoshan region
The Bao Fan rolls are from the Chinese region of Chaoshan. These crepes or rolls are made from rice flour and stuffed. The stuffing must be very tasty so there is no need for any dipping sauce. The version I propose is made with cabbage and chicken, but there are so many other tastes.

The batter is cooked by steaming, but you can also make it in the pan, in this case you will need to add 2 tablespoons of oil to the preparation. Cooking each crepe in a nonstick pan over medium heat takes one minute under a lid. The cooking technique is the same to make the Vietnamese Banh Cuon rolls.

The Bao Fan are eaten with the fingers like the spring rolls. Bon appétit.
Ingredients for 8 rolls
Rice batter
200g rice flour
75g potato starch
25g tapioca or corn starch
¼ tsp salt
60cl water
Stuffing
250g green cabbage
250g chicken thighs or breast
80g pickled mustard green
1 onion
2 garlic cloves
1 tbsp light soy sauce
1 tbsp oyster sauce
¼ tsp salt
¼ tsp ground pepper
2 tbsp vegetable oil
15cl water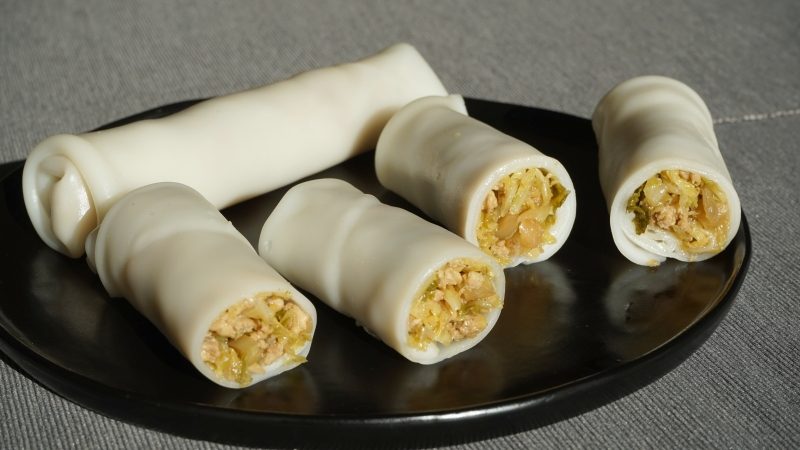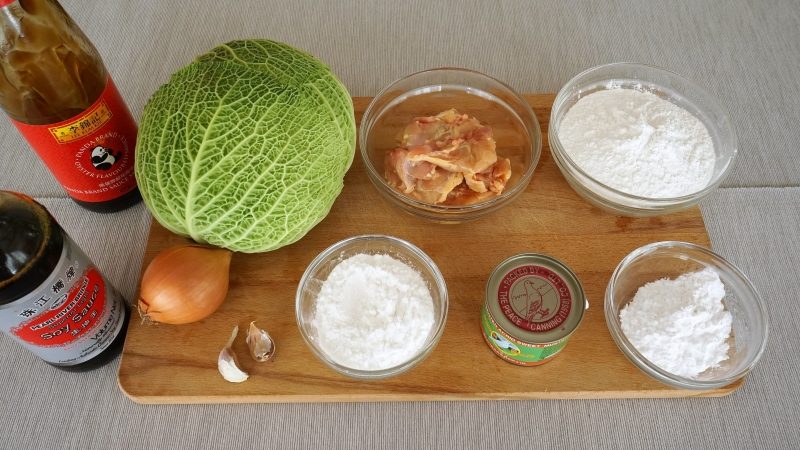 Ingredients
Share this recipe:
Watch the Recipe Video
Chinese Steamed Rice Rolls 'Bao Fan' - Morgane Recipes

© Copyright 2015- Cooking With Morgane - Bounnhing Boualavong. All rights reserved.