☰
Cooking with Morgane
Welcome
×
Vietnamese Rice Roll
Banh Cuon
The right dosages for the dough and stuffing
These salty treats can be enjoyed at any time. Before eating, each guest sprinkles them with fried shallots and adds some spring roll dipping sauce 'Nuoc Cham'. In this dish the sweetness and softness of the cake combines with the crunchy of fried shallots, the bamboo shoots and the wood ear mushrooms.

The traditional technique of baking the batter is to pour it on a fabric stretched over a pot where water boils. I prefer to simply use a nonstick pan. Enjoy the rolls just after making them, but you can also keep them in the fridge for one day or two and reheat them in the microwave. Bon appétit.
Ingredients for 12 Rolls
Batter
200g rice flour
200g tapioca starch
½ tsp salt
5cl vegetable oil
1L water
Filling
300g ground pork
20g dried wood ear mushrooms
200h bamboo shoot
1 onion
2 garlic cloves
1 tbsp oyster sauce
1 tbsp fish sauce
½ tsp salt
4 tbsp vegetable oil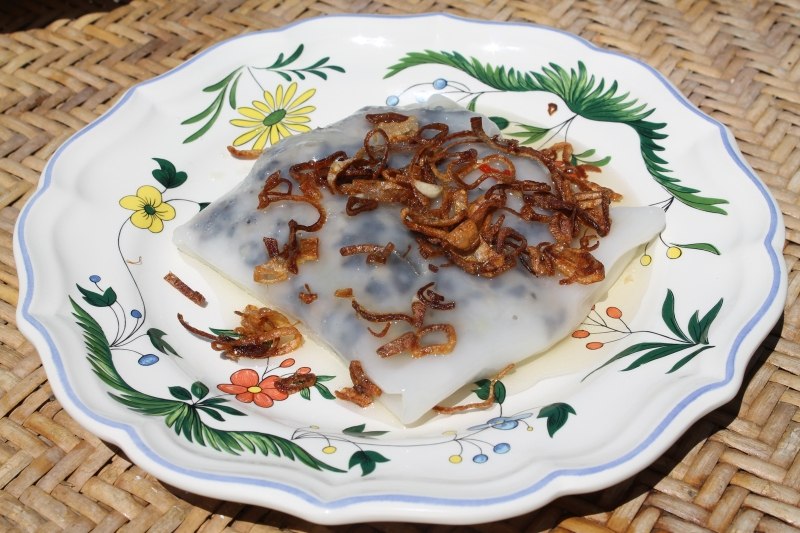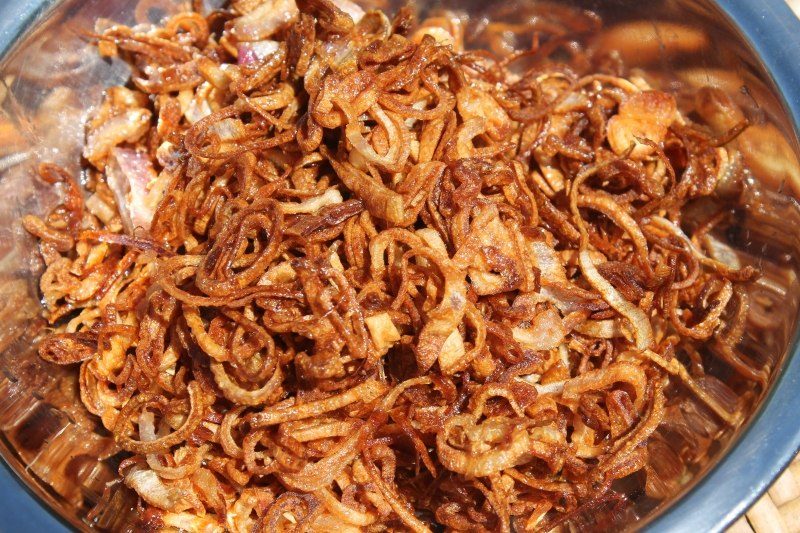 Fried shallots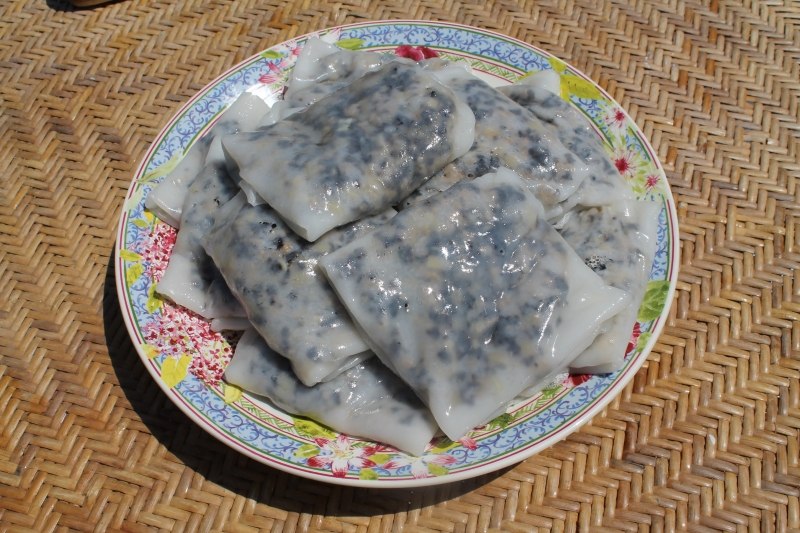 Share this recipe:
Watch the Recipe Video
Vietnamese Rice Roll - Banh Cuon - Morgane Recipes

© Copyright 2015- Cooking With Morgane - Bounnhing Boualavong. All rights reserved.