Chicken & Pork Meatballs 'Fried Tsukune' つくね
The Japanese art of skewer sublimated by a more than tasty sauce
The
Tsukune
come from Japan, it combines grounded ingredientsn they are shaped into small balls before cooking. They are often made of chicken and grilled on skewers as
yakitori
. In my recipe I combine chicken and pork for tender meatballs.
What makes these dish so special to my taste is the sauce, it is called
tare
(垂れ) in Japanese. It is both sweet and salty, its appearance is thick and viscous. It contains soy sauce,
mirin
,
sake
and sugar. I encourage you to cook the meatballs a few minutes in this sauce, before serving baste them with it too, and keep some for your guests to add in their plate. The sauce will also be great on your short grain rice.
If you prefer, you can of course use only chicken meat. In Japan, making and tasting chicken
yakitori
shows a profound refinement; everything counts: variety and choice of meat, cooking, sauce. Now it's up to you to make your own tsukune skewers. Bon appétit.
Ingredients for 24 Meatballs
300g pork belly
300g chicken breast or thighs
1 egg
1 green onion
1 tbsp sesame oil
1 tbsp Kikkoman soy sauce
1 tbsp mirin
¼ tsp salt
Ground pepper
1 tbsp cornstarch
½ tsp grated ginger
5g sesame seeds
Sauce
50ml Kikkoman soy sauce
30ml mirin
20ml cooking sake
2 tbsp brown sugar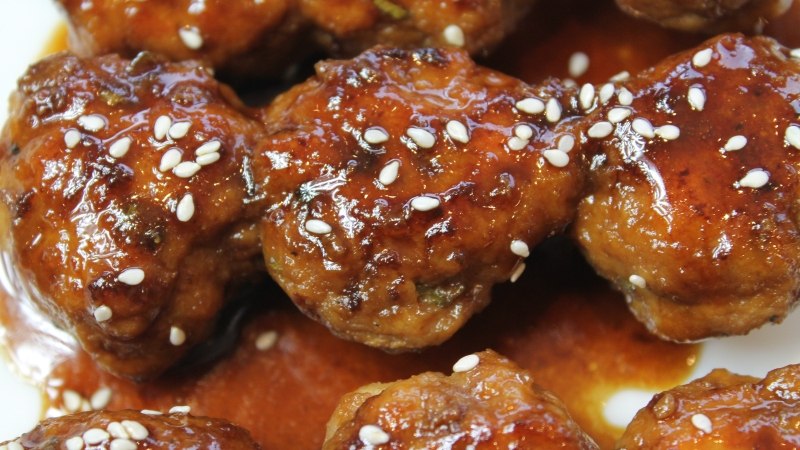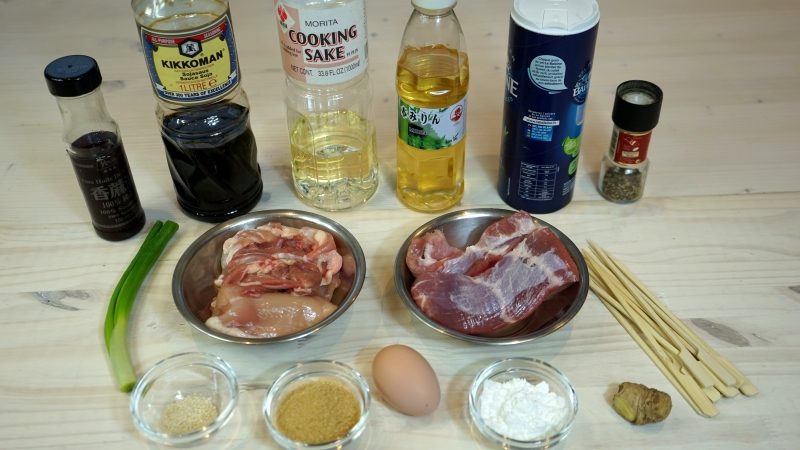 Chicken & Pork Meatballs - Fried Tsukune Ingredients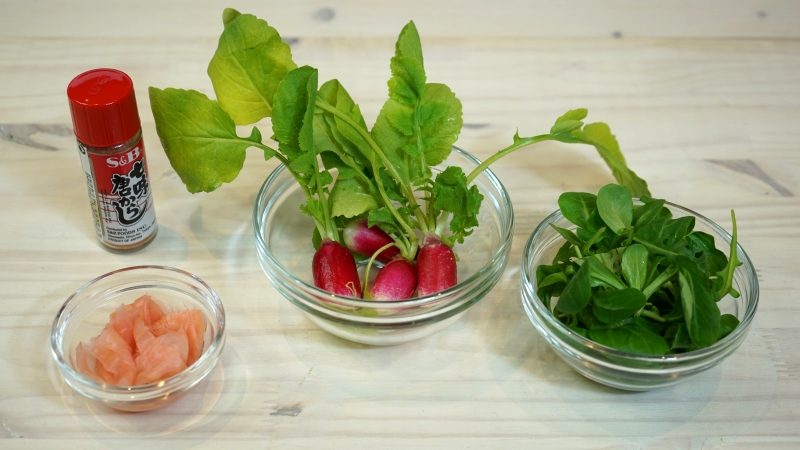 Chicken & Pork Meatballs - Fried Tsukune Ingredients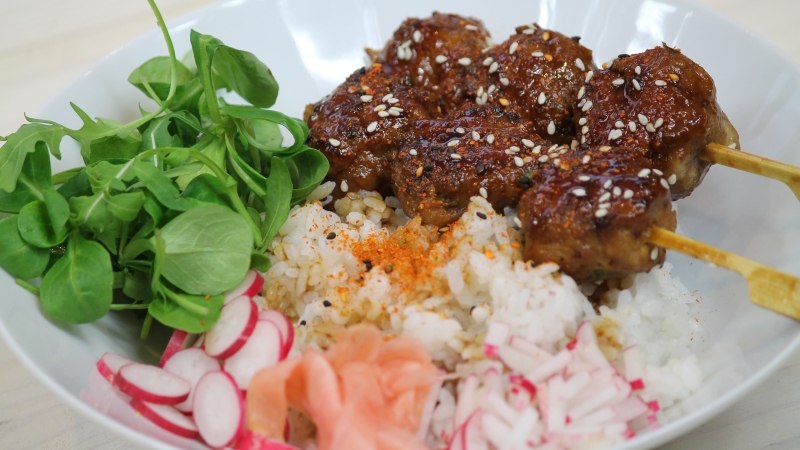 Share this recipe:
Watch the Recipe Video
Chicken & Pork Meatballs 'Fried Tsukune' つくね - Morgane Recipes