☰
Cooking with Morgane
Welcome
×
Steamed Fish with Ginger 清蒸鱼
A healthy and super simple dish that pleases everyone
Here is a dish of the Chinese gastronomy that is foolproof, quick to make and very healthy. You can adapt it to all fishes, whole or in fillets.

The only imperative is to have ginger in the fridge and sauces in the kitchen cupboards. Do not reduce the amount of ginger, after cooking it will be less strong and easy to eat. Serve with Thai fragrant rice. Generously drizzle with the sauce. Usually children love this dish. Bon appétit.
Ingredients for 2 people
1 drained and scraped fish of about 600g
50g fresh ginger
1 shiitake mushroom
1 tbsp of oyster sauce
1 tbsp of fish sauce
1 tbsp of dark soy sauce
1 tbsp of fermented soybeans
½ tsp of salt
5g of chives
5g of coriander
1 fresh chili (optional)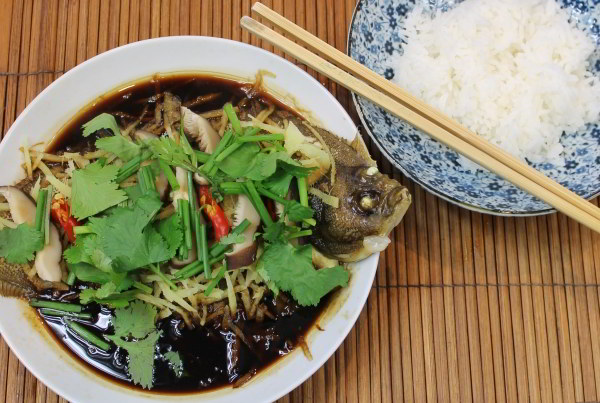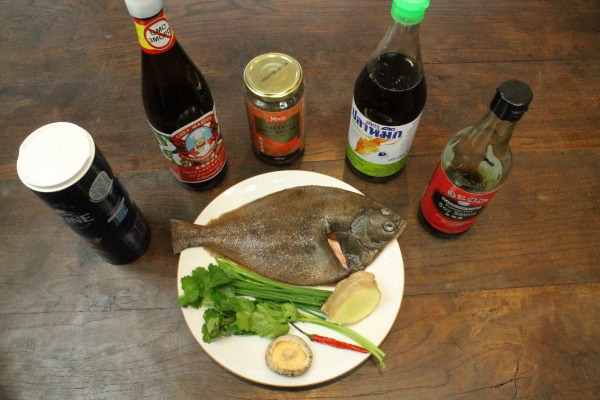 Ingredients
Share this recipe:
Watch the Recipe Video
Steamed Fish with Ginger 清蒸鱼 - Morgane Recipes

© Copyright 2015- Cooking With Morgane - Bounnhing Boualavong. All rights reserved.