☰
Cooking with Morgane
Welcome
×
Kanom Krok, Coconut Pancakes Stuffed with Meat
ขนมครก
The salty version of a Thai sweetness
In Thailand it is very easy to find the sweet recipe of Kanom Krok at the street foods. In my family, as in many Laotians, we prefer the salty variant. The crust should be a little grilled, thin and slightly crisp, the inside will remain soft and it should not be dry. To obtain this result, we have to add crushed cooked rice in the coconut milk batter.


Of course a specific pan is needed to cook Kanom Krok, you can find it with the name "takoyaki grill pan". Enjoy with spring roll dipping sauce. Bon appétit.
Ingredients for for 24 pancakes
150g rice flour
150g Jasmin cooked rice
40cl coconut milk
40cl water
1 tbsp sugar
1 tsp and ½ tsp salt
Ground pepper
2 spring onion
200g ground pork
1 onion
1 garlic clove
1 tbsp fish sauce
100g bean sprouts
1 tbsp vegetable oil
Spring roll dipping sauce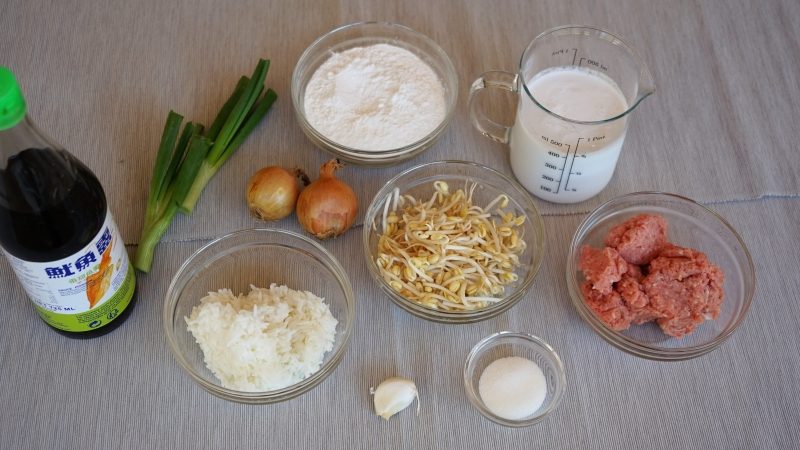 Kanom Krok Pancakes Ingredients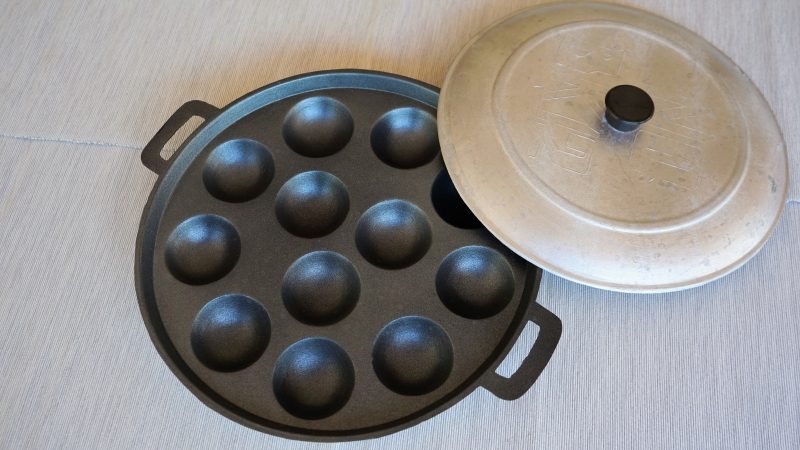 Pan to make Kanom Krok Pancakes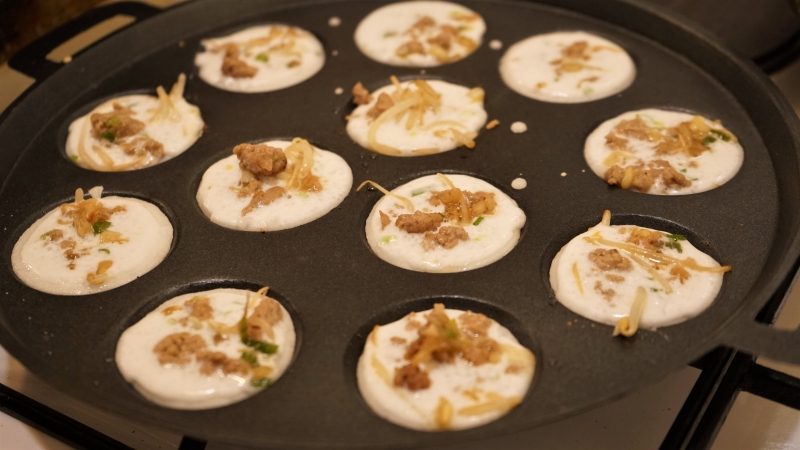 Kanom Krok – Coconut Pancakes Stuffed with Meat
Watch the Recipe Video
Kanom Krok, Coconut Pancakes Stuffed with Meat - ขนมครก - Morgane Recipes

Cookies
© Copyright 2015- Cooking With Morgane. All rights reserved.