☰
Cooking with Morgane
Welcome
×
Stuffing for Roasted Poultries
A valuable addition to your festive meal
A traditional stuffing contains meat, including offal. I like to mix three kinds of meat: one third of liver, one third of fatter meat: smoked bacon. And one last third of chicken breast. Once chopped and cooked, they will be bound and bring to the stuffing a texture that is neither too compact nor too airy.

It must contain individually tasty ingredients, or ingredients that bring a particular texture. Cook onions in butter until they become melting. The touch of Cognac or Armagnac Brandy will perfume them. The soaked bread will lighten the stuffing while retaining the juices during cooking. Do not crush the chestnuts too much, your guests will enjoy finding them almost whole. A little foie gras will bring a lot of taste. For the cooking time of this stuffed poultry, the rule are simple and well known: 20 minutes for every 450g of chicken - turkey - guinea fowl and 25 minutes for every 450g of duck (regardless of the stuffing weight).

Vary your stuffing by including chunks of apple, cranberries, dried apricots or grapes, thyme or bay leaf. Remember to always stuff your roasted poultry, you will perfect your stuffing recipe and you will enjoy a festive dish in any season. Bon appétit.
Ingredients for a 1.8kg to 2kg poultry
150g chicken breast
150g bacon
150g chicken livers
100g foie gras
40g bread
10cl milk
100g Paris mushrooms
200g chestnuts
15g parsley
100g onion
50g shallots
10g garlic cloves
60g butter
30ml Brandy
Salt
Ground pepper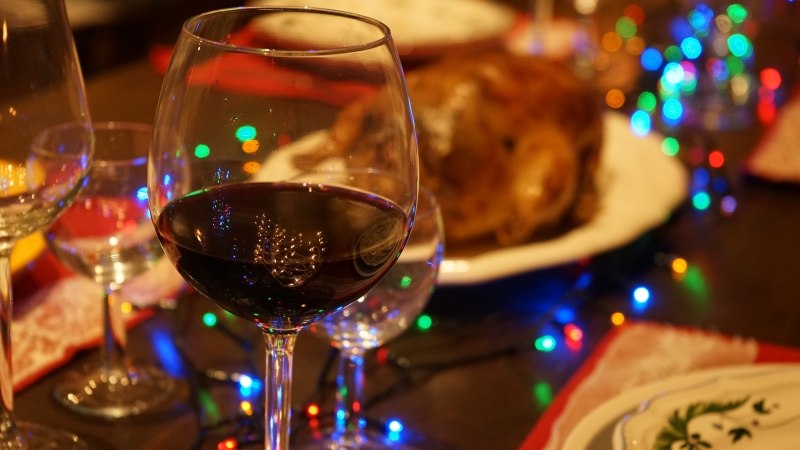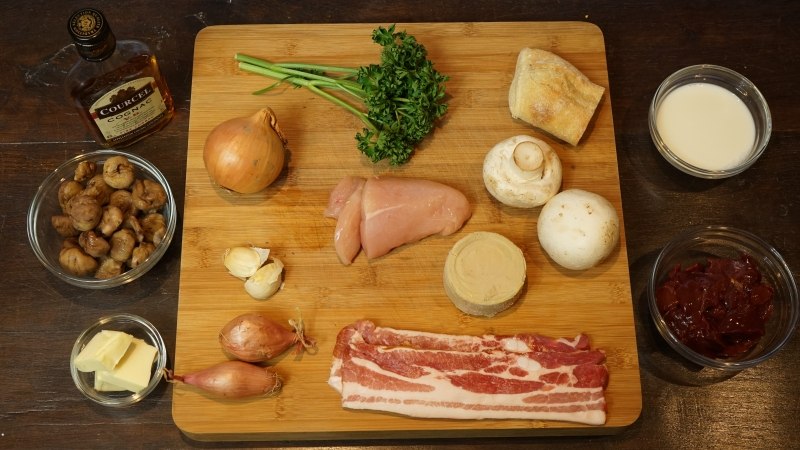 Stuffing ingredients for roasted poultries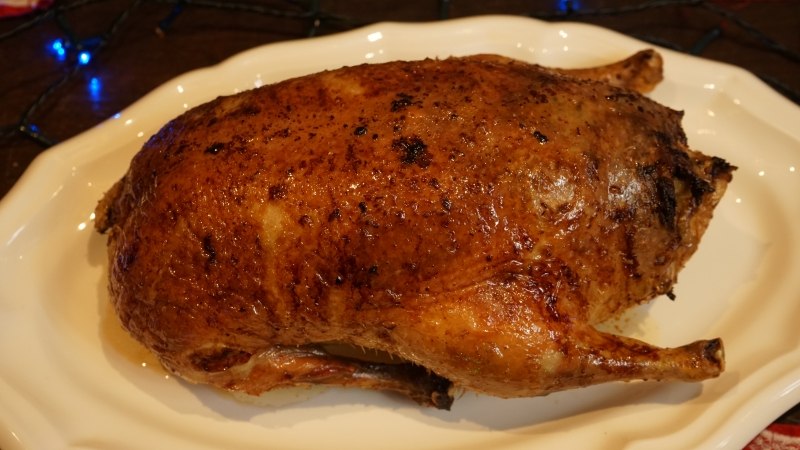 Stuffed Duck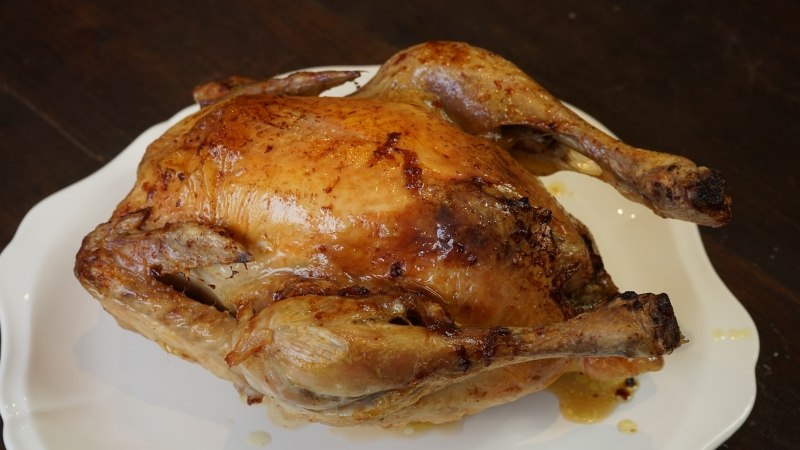 Stuffed Chicken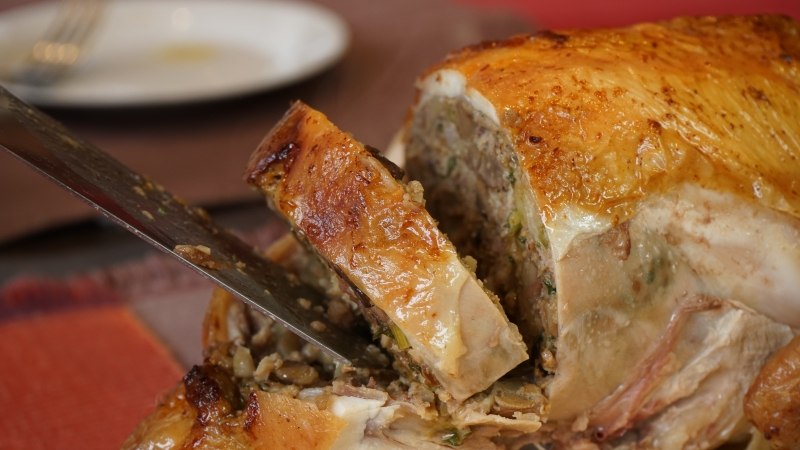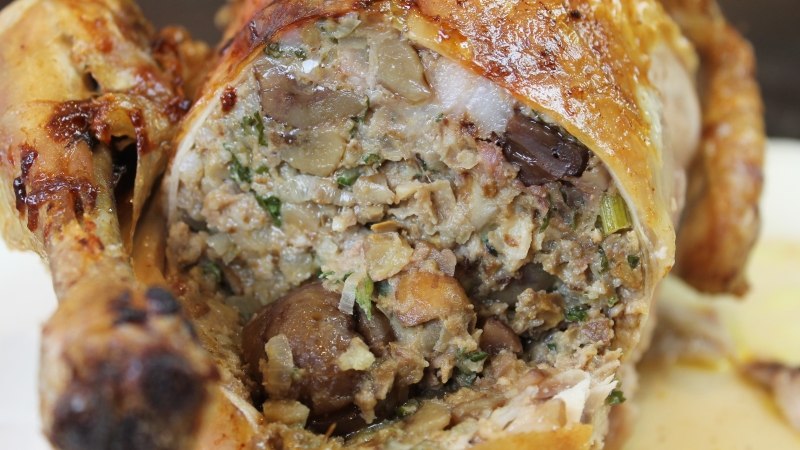 Share this recipe:
Watch the Recipe Video
Stuffing for Roasted Poultries - Morgane Recipes

© Copyright 2015- Cooking With Morgane - Bounnhing Boualavong. All rights reserved.