Pad Thai
The secrets to perfectly make the most popular dish of Thailand
Pad Thai is a dish of rice pasta sauteed with pork or shrimp, fresh soybeans, garlic chives, crushed peanuts and lime.
It must be cooked
over high heat
, only this can really give the specific taste to the dish
by marrying the sweet, the salt and the acidity of the tamarind
with all the other ingredients.
Pad Thai is very popular in Thailand where it is part of the traditional "street food". The itinerant vendors stir-fry the Pad Thai on demand, they have all their utensils and ingredients on a trolley, which allows them to settle anywhere.
Explain your guests to mix themselves the garlic chives, the soy sprouts, the peanuts with the other ingredients. Bon appétit.
Ingredients for 2 people
200g of fresh rice pasta
100g of minced pork
10 raw shrimps
4 tbsp of frying oil
1 clove of garlic
2 shallots
150g of bean sprouts
10 garlic chives
40g of tamaring paste
100g of firm tofu
2 eggs
10g of dried shrimps
½ tbsp of paprika
2 tbsp of fish sauce
1 tbsp of sugar
2 tbsp of roasted peanuts
½ lemon
½ tsp of chili powder (optional)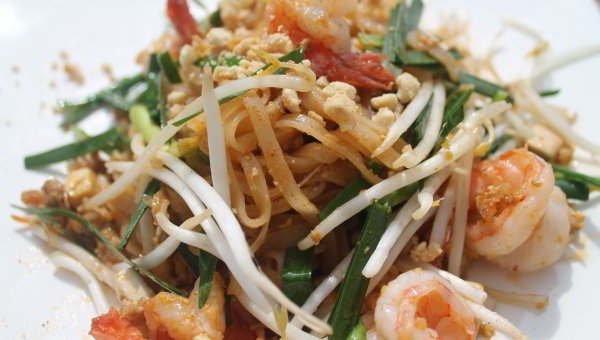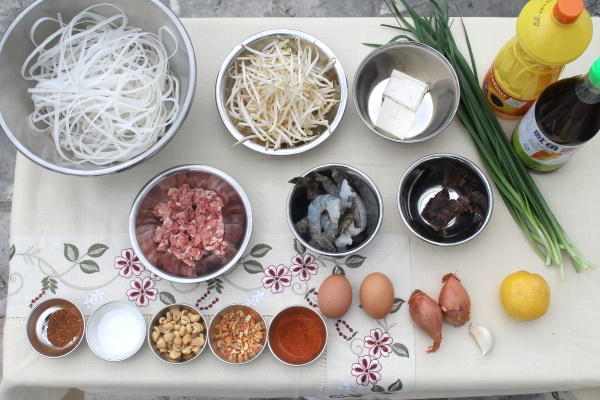 Ingredients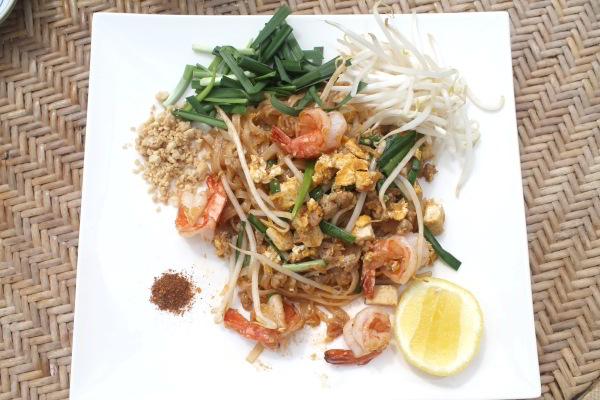 Share this recipe:
Watch the Recipe Video
Pad Thai - Morgane Recipes