Lao Steamed Chicken in Banana Leaves - MOK KAI LAO
A delight from Laos for your guests
This recipe called Mok Kai is typically Laotian. It is made of chicken, aromatics (lemongrass, galangal), chillies and sticky rice, all cooked in papillotte inside banana leaves. This dish will surely surprise your guests.
The Laotian mok cannot be confused with the Thai one. The latter is prepared with fish and almost always contain coconut milk and red curry. The binder is obtained using coconut milk and egg whereas in the present version it is the soaked and crushed sticky rice that makes the binder. Another difference is that in the Thai version the banana leaf is used as a small bowl, when in the Lao version it is a real papillotte that completely wrap the ingredients.
In the spirit of the Laos cuisine, you can replace the chicken by fish or bamboo shoots. In traditionally Laotians prepared mok, watch out for the chilies, it is very common to add much more than in my recipe. Serve with sticky rice. Bon appétit.
Ingredients for 4 people
500g chicken thighs or breasts
80g sticky rice
100g Thai basil
10 Thai chives
¼ cabbage
7 kaffir leaves
2 lemongrass
4 garlic cloves
3 shallots
10g galangal
10 hot peppers (optional)
2 tbsp fish sauce
½ tsp salt
3 tbsp padek
200g banana leaves
Wooden skewers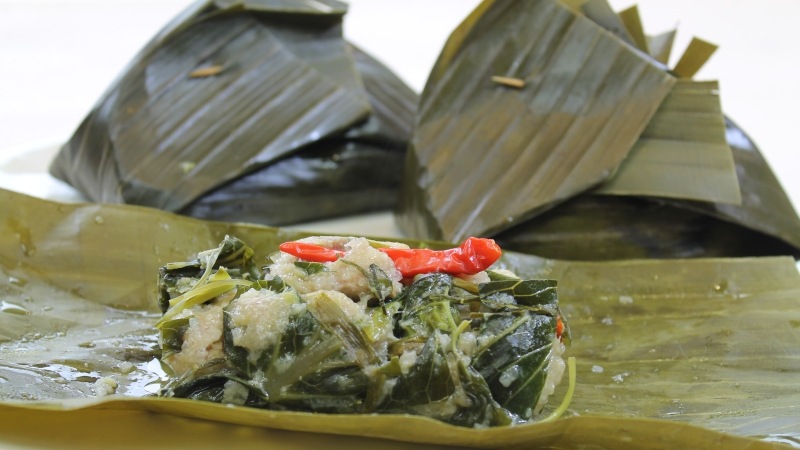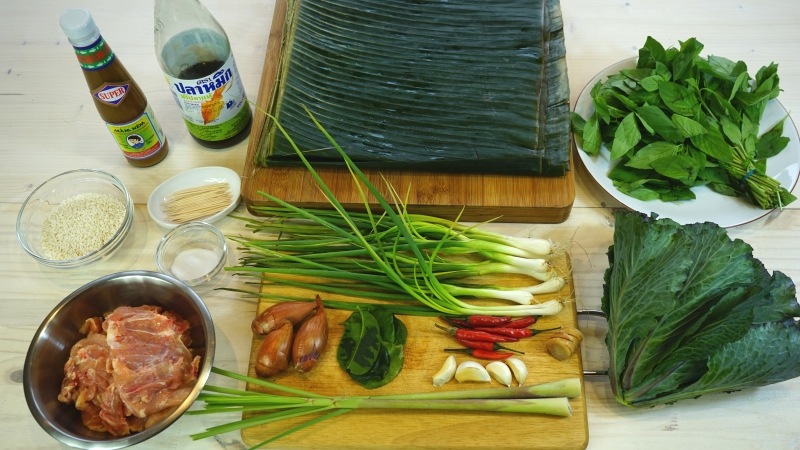 Ingrédients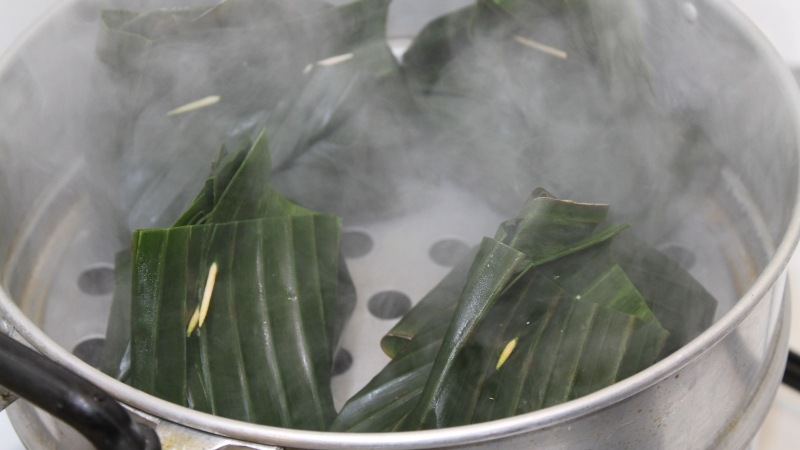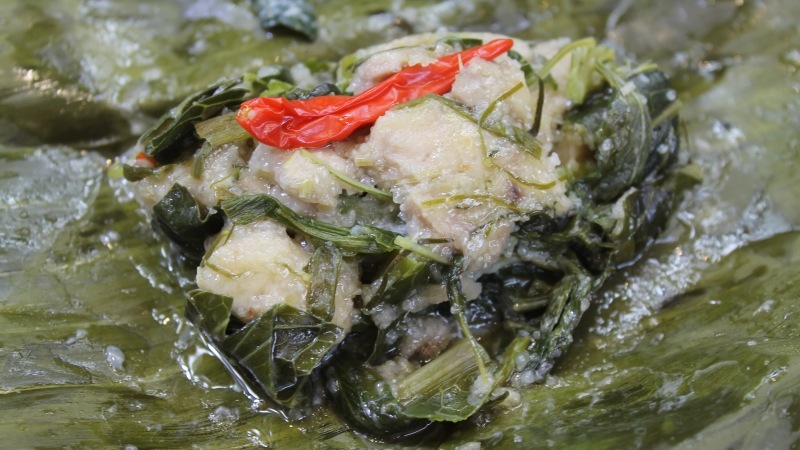 Share this recipe:
Watch the Recipe Video
Lao Steamed Chicken in Banana Leaves - MOK KAI LAO - Morgane Recipes