Hainanese Chicken In Salt Crust -海南雞飯
A special cooking technique for a tender, juicy and tasty chicken
Discover my recipe for the Hainan chicken 海南雞飯, in my personal version, I cook it in crust of salt. Hainan 海南 is a southern China island, 雞 (jī) means chicken and 飯 (fàn) rice. This chicken and rice dish is also very popular in Singapore, Malaysia and Thailand.
In the traditional version of the recipe the chicken is boiled, then the broth is used to cook the rice. The chicken and rice are served with one or several sauces: ginger, hot chili, fermented mung beans.
I chose to adapt the recipe using the salt crust, but it still meets the tradition: I get a very tender and juicy chicken with all flavors preserved. Try it, and discover that despite all the coarse salt used, the chicken is not too salty. I cook the rice in a broth that I prepare separately. Before cooking the rice, I fry it for one minute with ginger, garlic and shallot. Bon appétit.
Ingredients for 4 to 5 people
1 chicken (about 1.5kg)
500g Thai fragrant rice
800ml chicken broth
150g ginger
2 cloves of garlic
1 shallot
8 Thai chives
3kg coarse salt
500g flour
Vegetable oil
1 tsp salt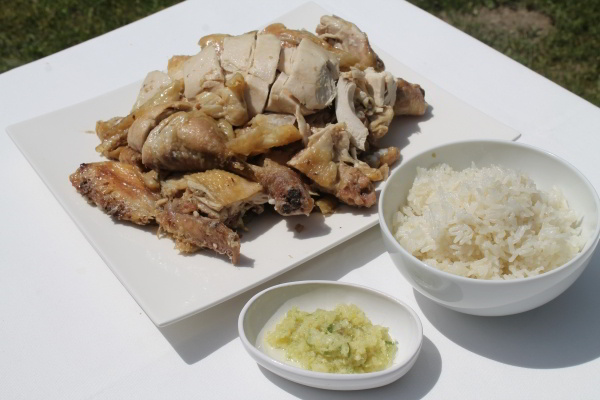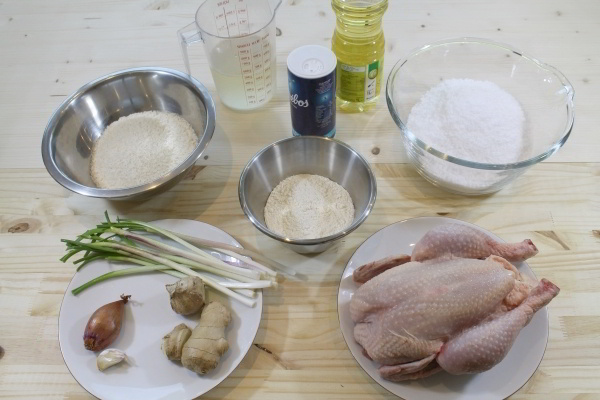 Ingredients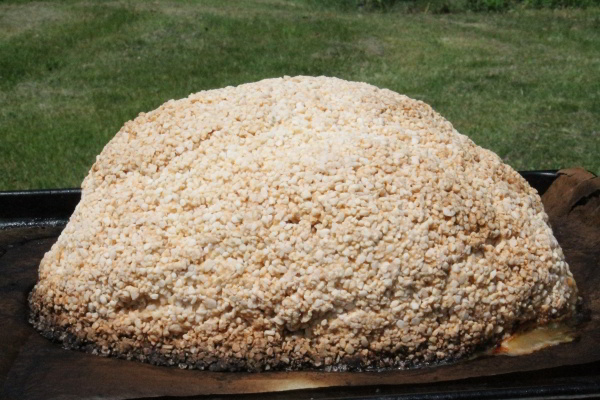 The crust of salt out of the oven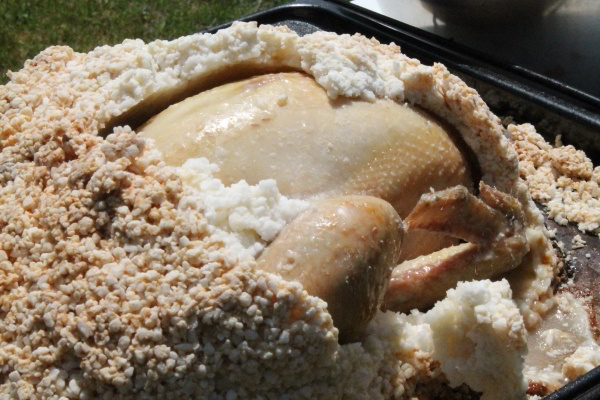 The crust of salt has been broken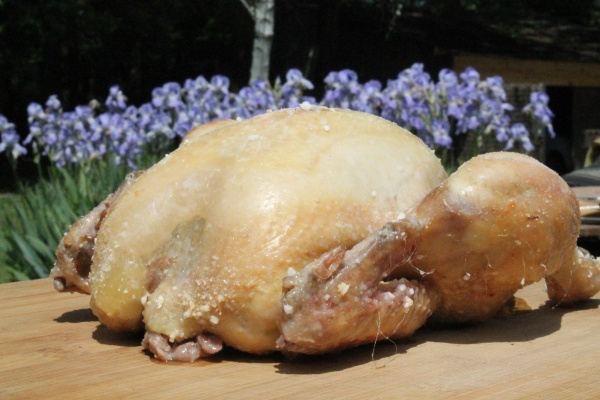 The chicken out of the salt crust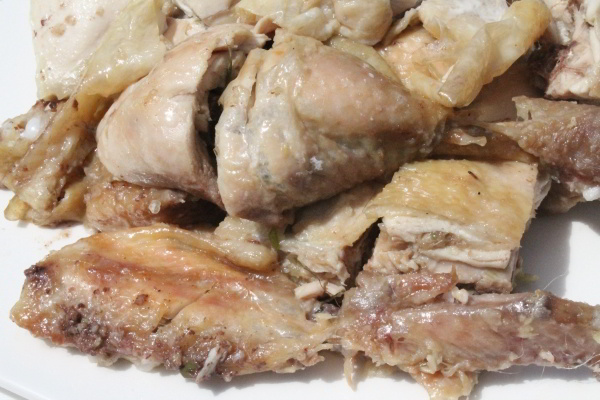 Hainanese Chicken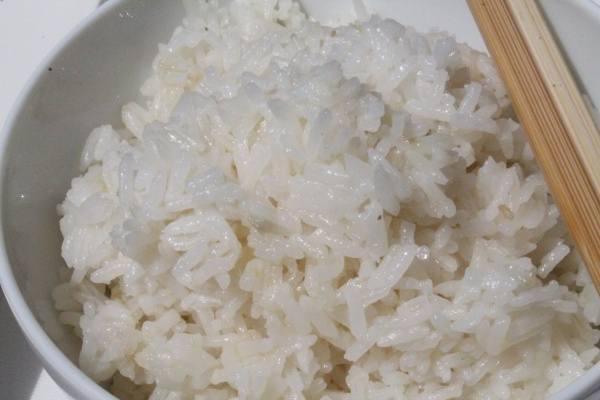 Hainanese Rice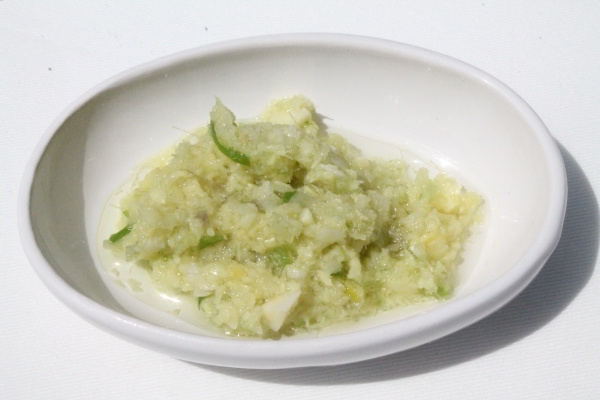 Sauce for the Hainanese Rice and Chicken
Share this recipe:
Watch the Recipe Video
Hainanese Chicken In Salt Crust -海南雞飯 - Morgane Recipes