General Tso's Chicken
Chicken fritters in a sweet and sour sauce: satisfaction guaranteed
This is another easy and quick dish to prepare. General Tso was a Chinese historical figure of the nineteenth century but it is said that the dish is not so old. It has probably been developed in the 20th century by Chinese or Taiwanese chefs who migrated to the United States.
The recipe is made in two steps: first make some chicken fritters, secondly quickly cook them with a sweet and sour sauce. This sauce has different versions: with ketchup or tomato sauce. I like to put some chili pepper in it. To respect the spirit of the dish, we need sweet, acidity, red color and chillies.
Chicken can of course be replaced with tofu, pork, fish, shrimp ... To make the fritters' batter, I use only the egg white, the egg yolk would prevent the chicken fritters from staying crispy. Bon appétit.
Ingredients for 4 people
Marinade
500g chicken breast or thighs
100g cornstarch
1 egg white
1 tbsp oil
½ tsp salt
Ground pepper
Sauce
3 tbps sugar
3 tbsp white rice vinegar
1 tbsp black rice vinegar
1 tbsp light soy sauce
1 tbsp dark soy sauce
1 tsp Shaoxing cooking wine
1 tbsp chili paste
1 garlic clove
1 tsp grated ginger
10cl chicken broth or water
Other
2 tbsp vegetable oil
1 garlic clove
1 tsp grated ginger
1 tsp cornstarch
2 chives
Oil for frying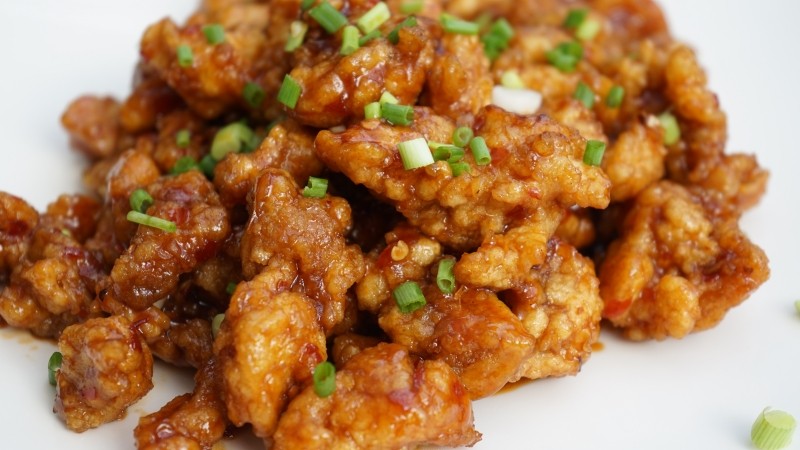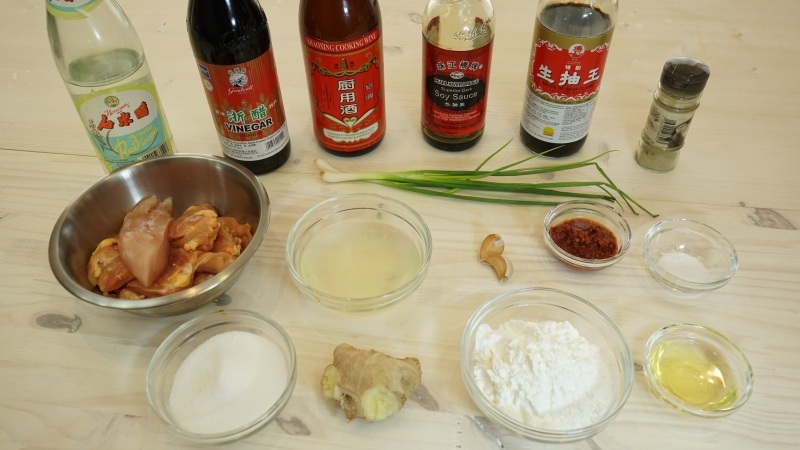 Ingredients
Share this recipe:
Watch the Recipe Video
General Tso's Chicken - Morgane Recipes