Chinese Crispy Spring Rolls - 春卷
Enjoy as a starter, as a snack or as the main course
These rolls are native from the province of Fujian in southeast China. In the Teochew Chinese dialect, they are called 'Popiah'. They are also part of the kitchens of Taiwan, Thailand, Vietnam, Singapore and Malaysia.
The skin of the rolls must be thin and crispy. The egg roll wrappers are perfect from this recipe. You can vary the filling according to your tastes. In my recipe, I precook the filling because I use ground pork. Depending on your ingredients, you will not always need the precooking step, for example with a vegetarian stuffing or containing chicken and shrimp, deep fry directly the rolls.
Once rolled, they should be quickly cooked or frozen. Eat them with a spicy sauce or a simple mixing of black rice vinegar and light soy sauce. Bon appétit.
Ingredients for 16 Rolls
24 egg roll wrappers 25cm x 25cm
16 shrimps about 200g
25g of glass noodles
3 leaves of Chinese cabbage
1 carrot
150g fresh or frozen taro roots
2 shiitake mushrooms
1 onion
2 cloves of garlic
1 tsp grated ginger
1 chive
3 tbsp vegetable oil
1 tbsp oyster sauce
1 tbsp soy sauce
1 tsp salt
1 tsp sugar
1 tsp sesame oil
Ground pepper
1 tsp cornstarch
Oil for deep frying
Marinade
200g ground pork
½ tsp salt
1 tsp cornstarch
Ground pepper
1 tsp Shaoxing rice alcohol
1 tsp vegetable oil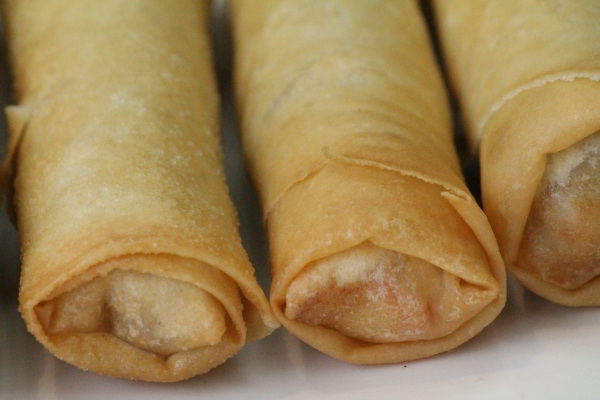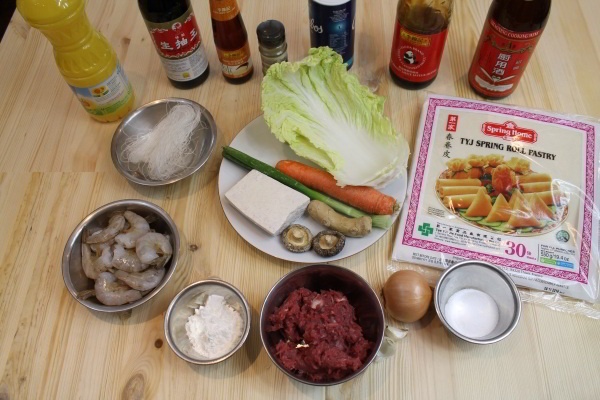 Ingredients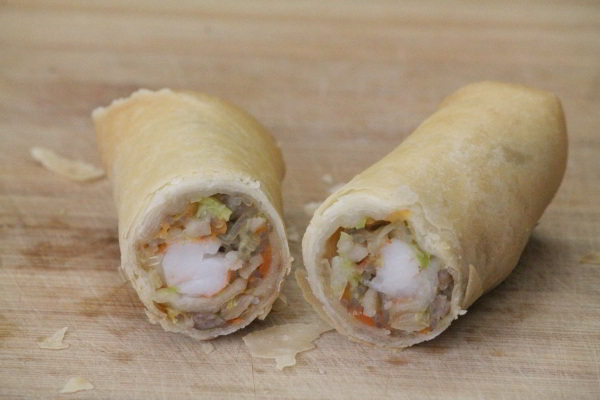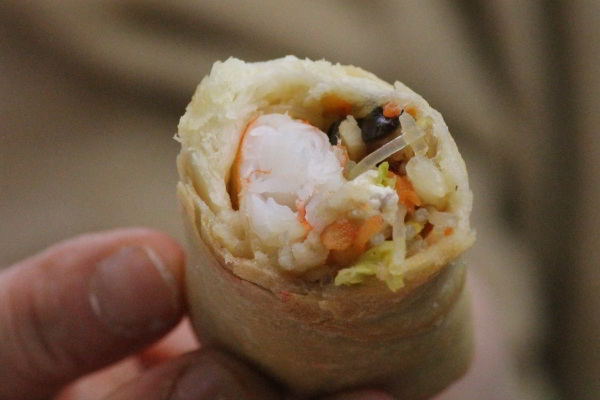 Share this recipe:
Watch the Recipe Video
Chinese Crispy Spring Rolls - 春卷 - Morgane Recipes