☰
Cooking with Morgane
Welcome
×
Vietnamese Banh Mi Ham
For your homemade Banh Mi sandwiches and others recipes
The Vietnamese ham is essential to make the famous Banh Mi sandwiches. You can also enjoy it with rice and vegetables, you can serve some thin slices with a soup or incorporate them into some spring rolls. The use of five spices powder and Char Siu gives this ham the taste of the Chinese rotisseries.

Choose your pork belly so that it is not too fat. You can also use boneless knuckles. You must always keep the skin, it is eaten. The red coloring is of course optional. The ham should be sliced only after cooled overnight in the refrigerator. It can be kept for one week, giving you the time to make it the ingredient of different recipes. Bon appétit.
Ingredients for for 1kg of ham
1kg pork belly
1 shallot
2 garlic cloves
1 piece of red bean curd and 1 tsp of its juice
1 tsp Shaoxing cooking wine
1 tsp Hoisin BBQ sauce
1 tsp soy sauce
1 tsp Chinese five spice powder
1 tsp sugar
½ tsp salt
¼ tsp ground pepper
Red food coloring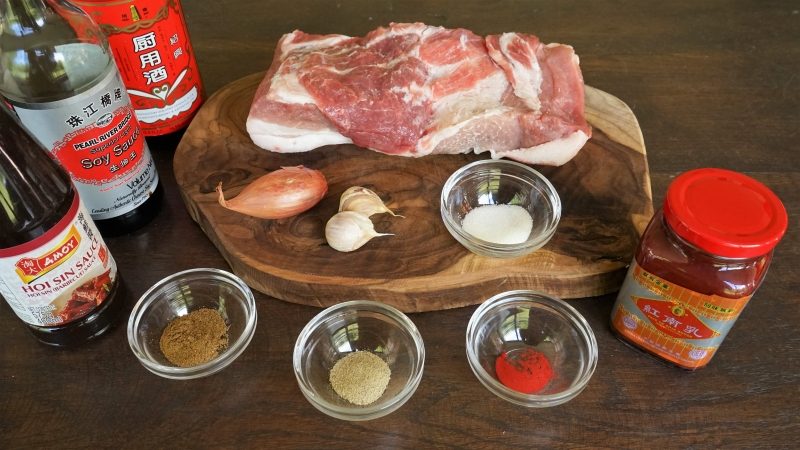 Vietnamese Banh Mi Ham - Ingredients
Watch the Recipe Video
Vietnamese Banh Mi Ham - Morgane Recipes

Cookies
© Copyright 2015- Cooking With Morgane. All rights reserved.