☰
Cooking with Morgane
Welcome
×
Teriyaki Salmon Spring Rolls
This Vietnamese & Japanese mix is very successful
The spring rolls are from Vietnam and you can find an endless number of different recipes. The one I present to you is a creation, it incorporates Japanese-style grilled salmon in a teriyaki sauce. The grilled fish, both sweet and savory and all the herbs will give you a delicious roll.

The rolls do not keep very long because rice paper quickly dries, it is best to eat them immediately after making. To taste these rolls, I like to dip them in the traditional spring roll sauce with crushed peanuts, but you can also enjoy them by dipping them in teriyaki sauce. Bon appétit.
Ingredients for 10 rolls
10 rice papers 28cm
400g salmon
150g dehydrated rice noodles
⅓ cucumber
5 salad leaves
50g bean sprouts
1 tbsp toasted sesame seeds
1 carrotv
1 tbsp white rice vinegar
¼ tsp salt
1 tsp sugar
2 tbsp vegetable oil
Fine herbs: mint, cilantro, ngorgai, vietnamese cilantro, spring onion
Teriyaki sauce
10cl soy sauce
1 tbsp dark soy sauce
70ml sake for cooking
70ml mirin
70g sugar
Enjoy your rolls with:
Spring roll sauce
Crushed roasted peanuts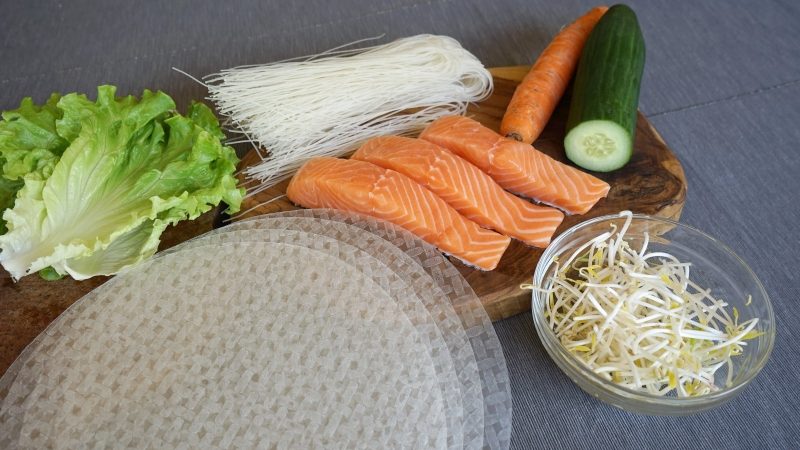 Teriyaki salmon spring rolls ingredients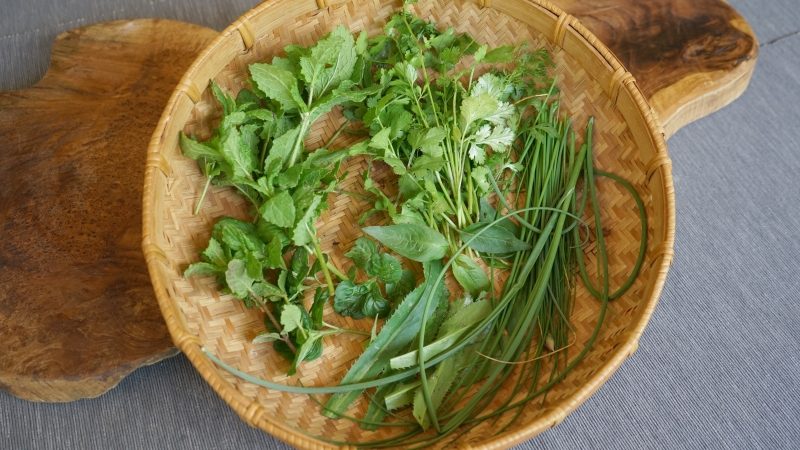 Herbs to add in the spring rolls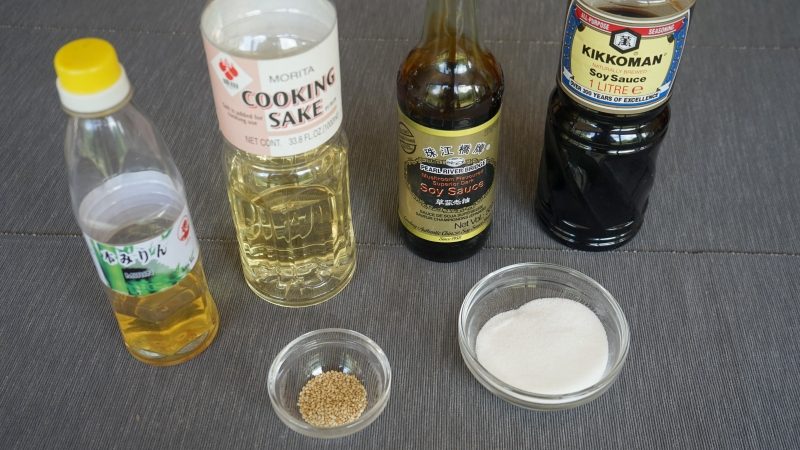 Teriyaki sauce ingredients
Share this recipe:
Watch the Recipe Video
Teriyaki Salmon Spring Rolls - Morgane Recipes

© Copyright 2015- Cooking With Morgane - Bounnhing Boualavong. All rights reserved.