☰
Cooking with Morgane
Welcome
×
Surprise Steamed Stuffed Peppers
A chili pepper scented dish without being hot
This dish will surprise your guests. Despite the use of chili peppers, it is not hot: sweet peppers wrap a stuffing flavored with peppers 'végétariens'. These peppers are a species of the variety called Capsicum Frutescens (a variety that also includes extremely hot peppers), it brings a lot of fragrance but it does not make the dish hot at all. Many variations are possible: for example use fresh peppers, replace the vegetarian peppers with hot peppers.

The glass noodles make the stuffing very soft. You can also prepare your stuffing with pork or replace half of the meat with shrimp. Baking in the oven is also possible. Serve with Thai jasmine rice. Bon appétit.
Ingredients for 4 people
500g chicken breast
4 Cubanelle peppers
3 fresh peppers 'végétarien'
50g glass noodles
1 garlic clove
1 small onion
¼ tsp ground pepper
½ tsp salt
1 tbsp paprika
3 tbsp light soy sauce
1 tbsp cornstarch
1 egg
1 spring onion
5g cilantro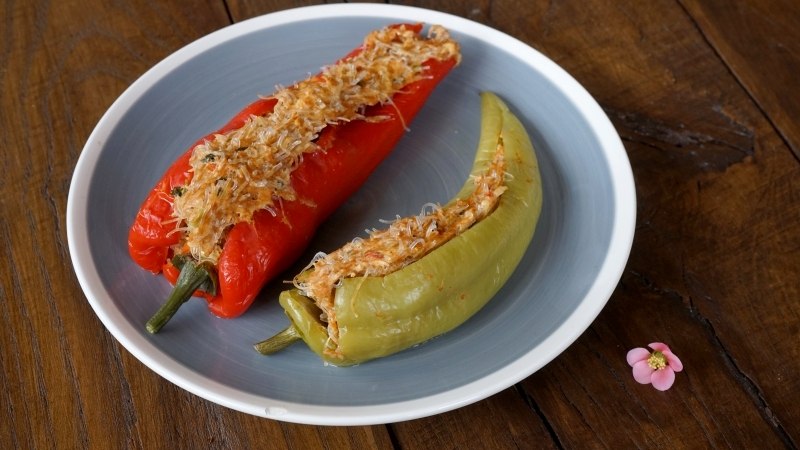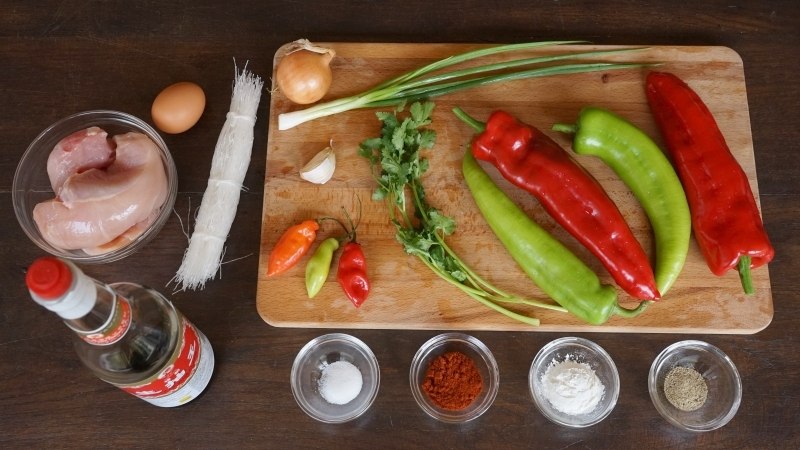 Ingredients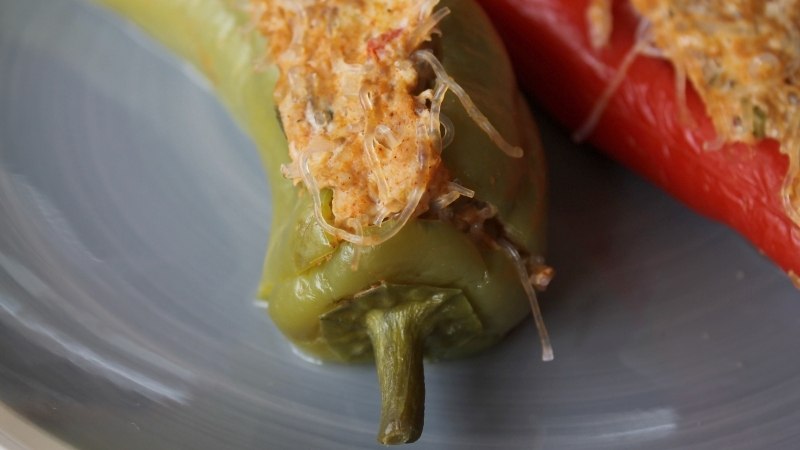 Share this recipe:
Watch the Recipe Video
Surprise Steamed Stuffed Peppers - Morgane Recipes

© Copyright 2015- Cooking With Morgane - Bounnhing Boualavong. All rights reserved.