Stir-Fried Seafood Rice Noodles
Rich in Umami, the 5th flavor
The origin of this dish is China, but you will also find amateurs in Thailand. The goal of the recipe is to obtain a sauce with a strong seafood taste. This is why I use fresh mussels, the juice of which I keep, and I crush the carcasses of the shrimp to obtain maximum aroma. You can of course add other seafood, shellfish (scallops, cockles, etc.), but you really need this good broth full of umami flavor to make the dish a success. If you take frozen seafood, you will need to make a separate broth, of fish, and at the last end, a meat broth.
Another specificity of the dish is to sauté the noodles and the others ingredients separately. To serve the dish: cover the noodles with seafood, vegetables and sauce. This is definitely a dish in sauce, so you need a good amount on each plate. It is thickened thanks to the starch.
Traditionally, it is made with large rice noodles, that of one centimeter wide. But of course, if you don't have them, grab some finer ones. Last point: I salt the dish very little because the broth made from mussel and shrimp is already salty, so be careful and taste your dish at the end to add some if necessary. Bon appétit.
Ingredients for 4 people
400g dried rice noodles
300g shrimps
1 squid
500g mussels
150g broccoli
150g mushrooms
250g Chinese cabbage
1 onion
30g garlic
25g tapioca or corn starch
2 tbsp soy sauce
1 tbsp oyster sauce
1 tsp of sugar
A pinch ground pepper
5 tbsp vegetable oil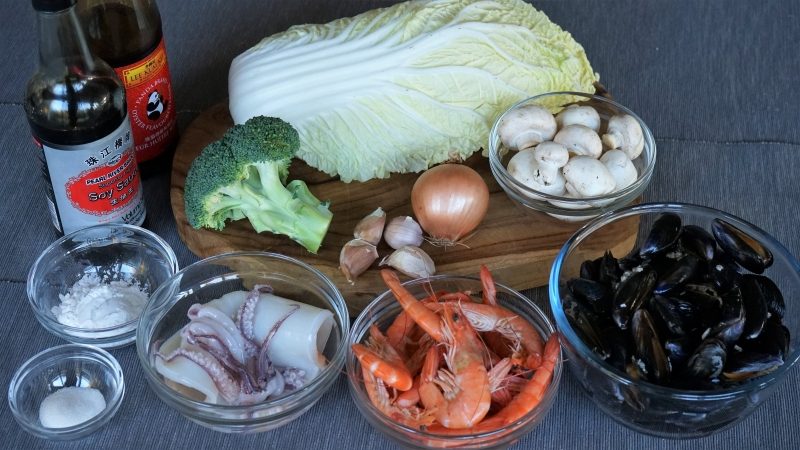 Stir-fried seafood rice noodles ingredients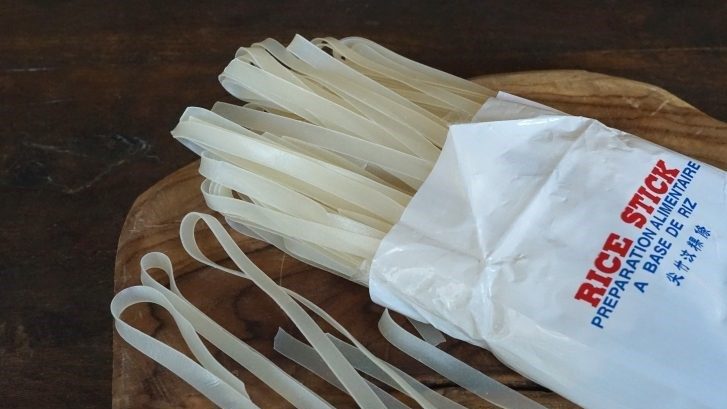 Large dried rice noodles
Share this recipe:
Watch the Recipe Video
Stir-Fried Seafood Rice Noodles - Morgane Recipes