The steamed garlic chives dumplings are a Dim Sum originating from the south-east of China, they are known through their pronunciation in Teochew dialect 'Gu Chai Gue'. This dish is found on the table of most feasts. In the traditional version, it is a vegetarian dumpling, the garlic chives are simply mixed with salt and a little oil.
For this recipe it is necessary to use garlic chives, they are also known as Asian chives, Chinese chives, it is different from the usual garlic. The dough combines three types of flour: rice, glutinous rice and tapioca. This mix allows to obtain a dough which is malleable, easy to knead and not too dry. Once cooked, it is very pleasant, mellow and does not dry out quickly.
You can also discover variations in the filling: pork and bamboo shoots, taro, glutinous rice, white radish, beef, shrimp... The small red dot is optional, it is simply a symbol of happiness and luck. If you make different fillings, once cooked you will recognize them using to the number of red dots. Accompany your dumplings with a hot sriracha sauce or with a
spring roll dipping sauce (Nuoc Cham)
.Bon appétit.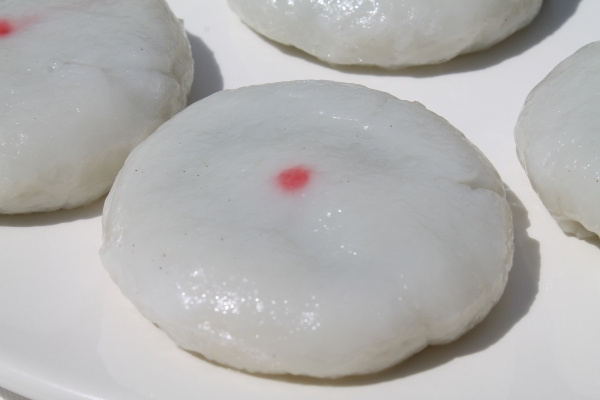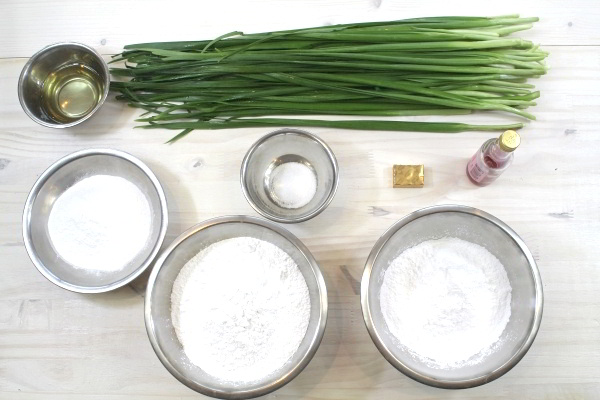 Steamed Garlic Chives Dumplings Ingredients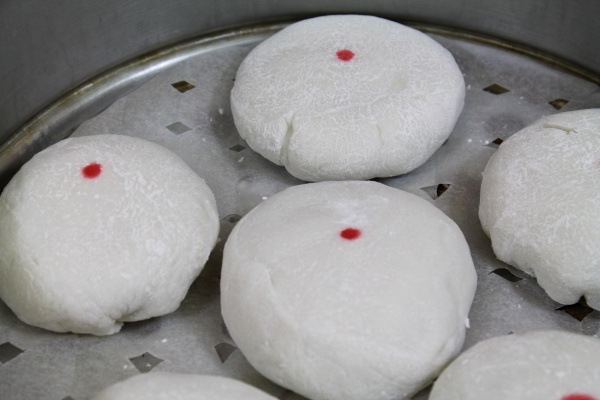 Steamed chives dumplings before cooking in the steam basket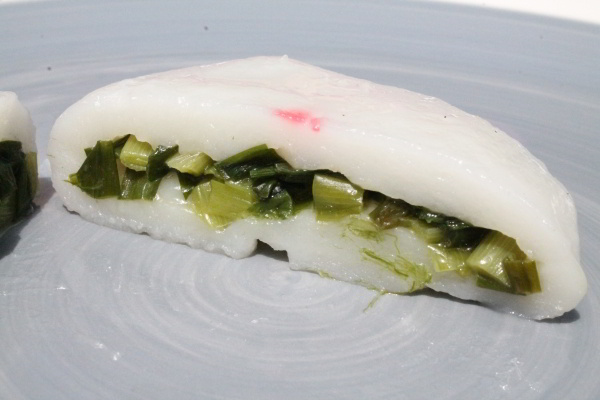 Inside the steamed chives dumplings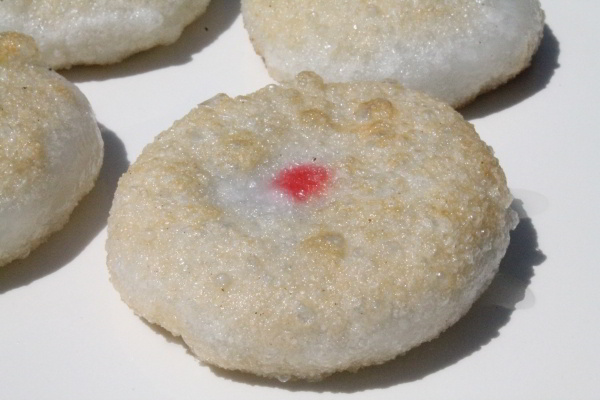 Pan-Fried Steamed Chives Dumplings
Sliced chives