☰
Cooking with Morgane
Welcome
×
Singapore Fried Noodles
'Mei Fun'
A complete dish from Hong Kong or Canton, but not from Singapore
Only the name of this dish is from Singapore. It is in fact very popular in Hong Kong, and in the Canton area, but also much appreciated in Chinese restaurants in the United States, Canada and Australia. It is very often sold as a takeaway food.

Most chefs prepare it with an extra ingredient: curry powder. Here I propose my version where I like to taste all the flavors of the vegetables. Some people will prefer to replace the fish sauce with the light soy sauce. To vary, try pork, shrimp or tofu instead of chicken. It is also very good with only vegetables. These, once cooked, must remain crunchy. Bon appétit.
Ingredients for 3 people
150g rice noodles (rice vermicelli)
2 eggs
1 cabbage leaf
50g leek
50g celery
½ carrot
2 Shiitake mushrooms
100g bean sprouts
1 small onion
2 garlic cloves
1 spring onion
5g cilantro
1 tbsp fish sauce
1 tbsp oyster sauce
1 tsp sesame oil
2 tbsp vegetable oil
Marinade
200g chicken breast or thighs
¼ tsp salt
Ground pepper
½ tsp Shaoxing cooking wine
1 tbsp oyster sauce
1 tsp tapioca starch
1 tbsp vegetable oil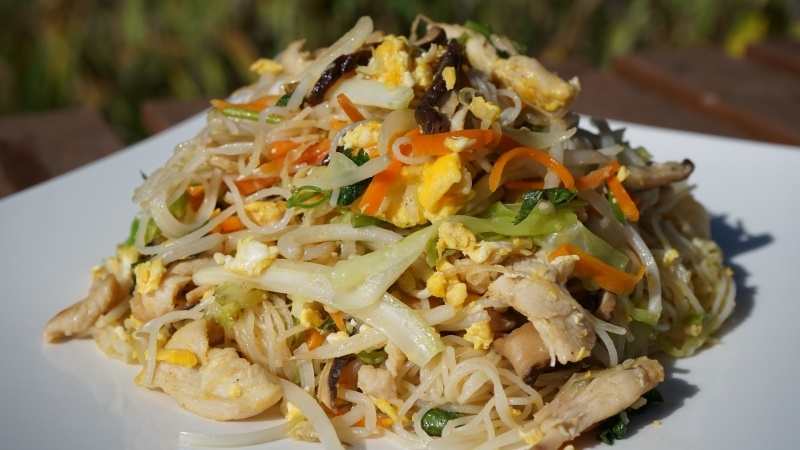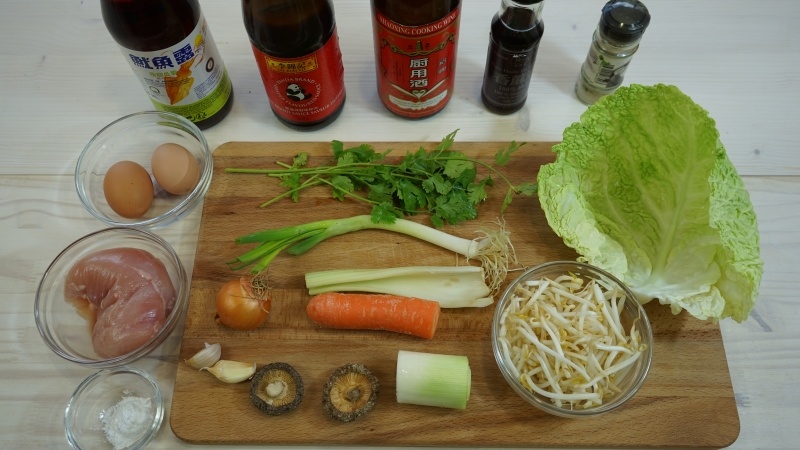 Singapore Fried Noodles Ingredients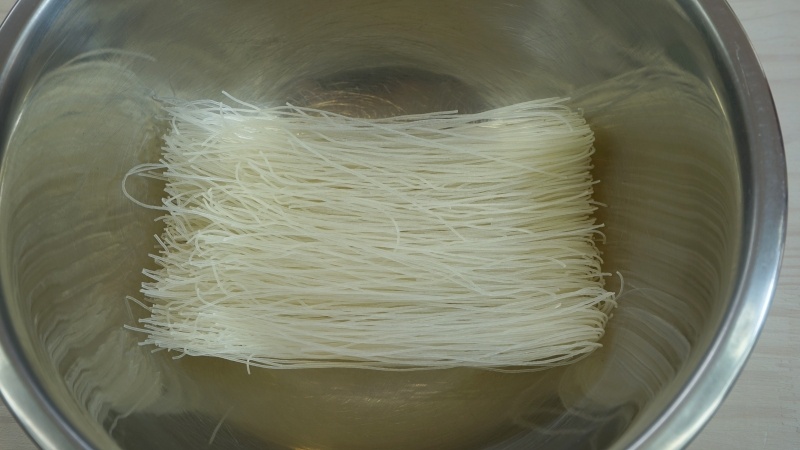 Rice noodles (rice vermicelli)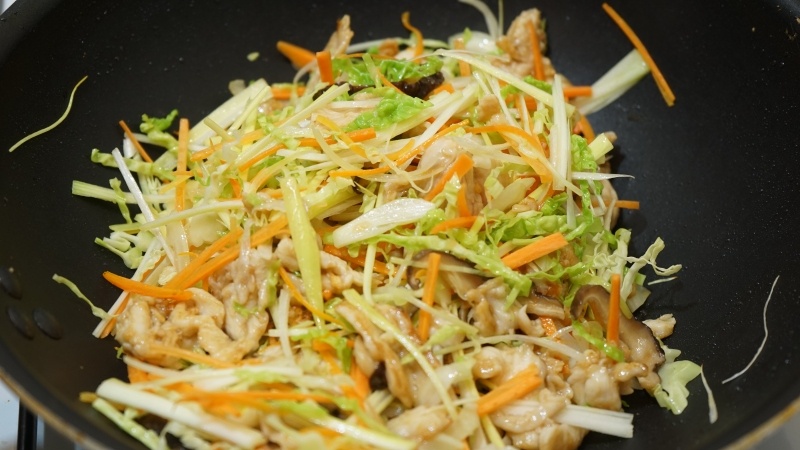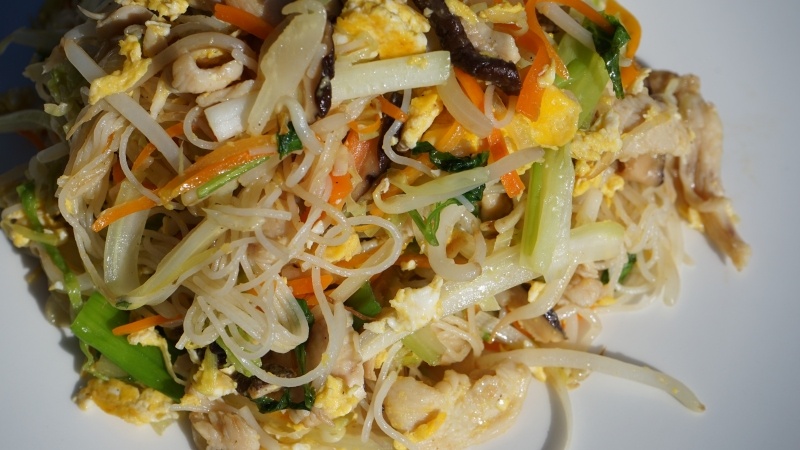 Share this recipe:
Watch the Recipe Video
Singapore Fried Noodles - 'Mei Fun' - Morgane Recipes

© Copyright 2015- Cooking With Morgane - Bounnhing Boualavong. All rights reserved.