☰
Cooking with Morgane
Welcome
×
My Royal Couscous
My version enriched in spices and made without using a couscous maker
Couscous is one of my favorite dishes. I like when it offers an abundance of flavors, that's why I put lots of spices in it. While simmering, the vegetables and the meats will enrich themselves and share their aromas. The name 'royal' emphasizes the variety and richness of meats that goes into its composition. For me, a good couscous must always contain lamb, it will spread its fragrance throughout the dish.
To cook the granules of couscous I do not use a couscous maker, I briefly fry them in butter and olive oil, then they will absorb some boiling water without becoming sticky. Finally, I dry them in the microwave. In the end they will be airy and not amalgamated into blocks. Bon appétit.
Ingredients for 10 people
1kg lamb neck
300g lamb shoulder
800g beef brisket
200g beef loin
10 merguez sausages
300g onions
60g garlic cloves
500g tomatoes
600g zucchinis
1 red pepper
1 green pepper
700g turnips
600g carrots
200g Moroccan hot peppers (optional)
200g celery stalks
250g chickpeas
600g couscous granules
25g butter
3 tbsp ras-el-hanout
3 tbsp coriander powder
3 tbsp paprika
3 tbsp sweet pepper powder
1 tbsp fennel powder
1 tbsp turmeric powder
Salt
Pepper
7 tbsp olive oil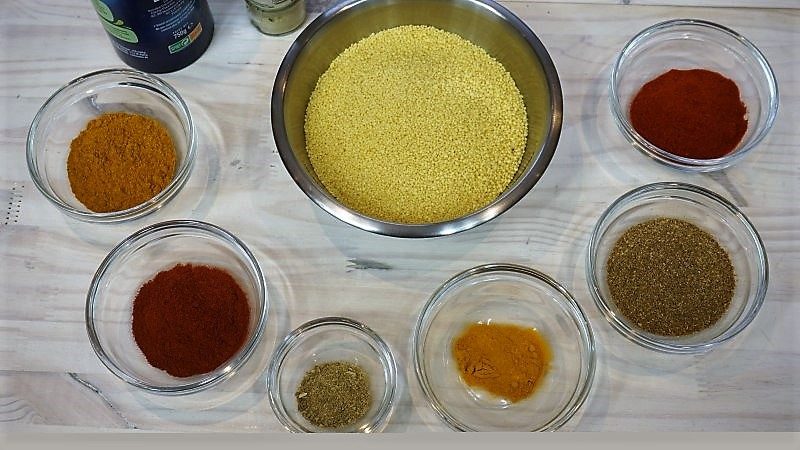 Spices for my couscous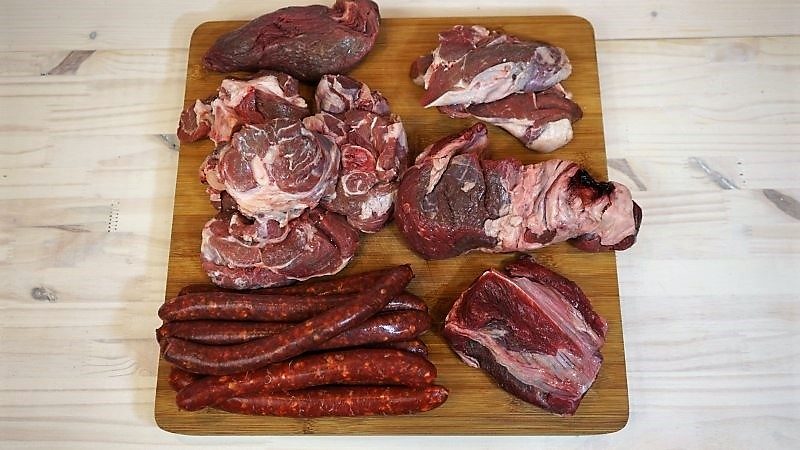 Differents meats for my couscous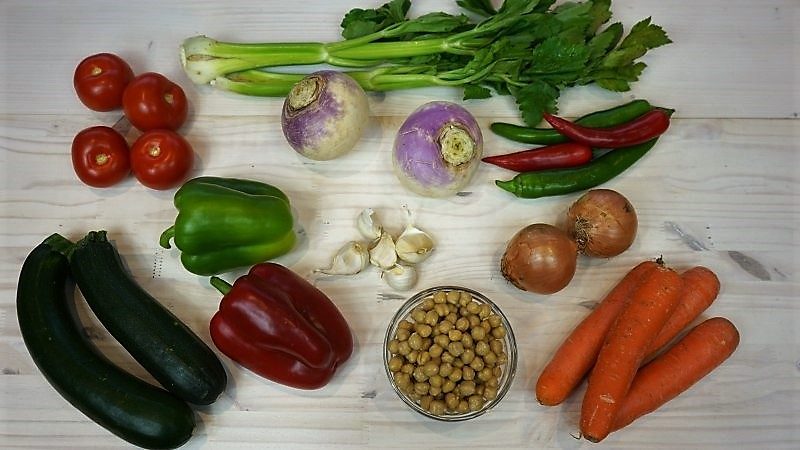 Vegetables for my couscous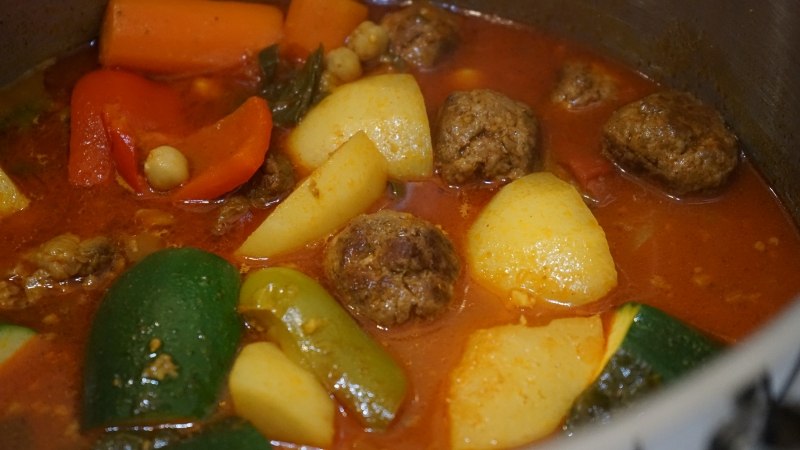 Share this recipe:
Watch the Recipe Video
My Royal Couscous - Morgane Recipes

© Copyright 2015- Cooking With Morgane - Bounnhing Boualavong. All rights reserved.