Roast Lamb with Five-Spice Powder & Fried Garlic
The West and Asia meets in a recipe
This recipe combines a Western cooking technique with the Asian exaltation of tastes through marinating and seasoning. Baking a piece of meat in the oven is very common in the West, but it is unknown or little used in Asia. In this recipe, it will allow us to obtain a meat deliciously roasted and pink to heart. Originating from China and used for marinating, the five-spice powder and the Shaoxing cooking wine will permeate the meat. The final addition of fried garlic will make the flavors of the dish explode.

For Asians: just try it! Eat roast lamb prepared this way: the meat has not been cooked very long, it is pink or medium doneness. You will also be seduced by the dipping sauce. For Westerners: usually the lamb is not very seasoned, let yourself be tempted by this recipe, forget the classic lamb, rediscover it with the five-spice powder and the slightly crispy fried garlic.

Watch out for the garlic, stop cooking as soon as it begins to be golden, otherwise it may burn. To cook the 1.5kg piece of meat, after searing 3 minutes each side on a very high heat: bake in the oven for 15 minutes to 220°C (400-450°F), continue for 25 minutes to 180°C (350°F) for a pink meat, add another 10 minutes for medium doneness. For a piece of 2kg, start 15 minutes to 220°C (400-450°F) too, then continue 45 minutes (pink) or 55 minutes (medium doneness) to 180°C (350°F).

The sauce is optional, it is spicy, I destine it to those who can not do without a sauce to enjoy a meat. If you prefer the taste of the roasted meat alone, which is already very fragrant, leave this sauce aside. Bon appétit.
Ingredients for 6 people
1.5 kg shoulder or leg of lamb
1 and ½ tsp five spice powder
½ tsp ground pepper
1 and ½ tsp salt
1 tsp Shaoxing cooking wine
2 tbsp olive oil (for the marinade)
2 heads of garlic
4 tbsp vegetable oil
Olive oil ()
Dipping sauce (optional)
2 cubes of fermented tofu and 4 tsp its juice
2 tsp sugar
1 tsp sweet chilli powder
1 tsp Shaoxing cooking wine
1 tbsp apple juice
1 clove of garlic
1 hot chilli
2 sprigs of coriander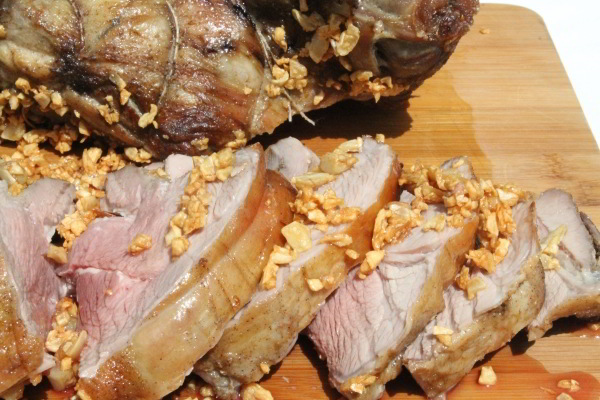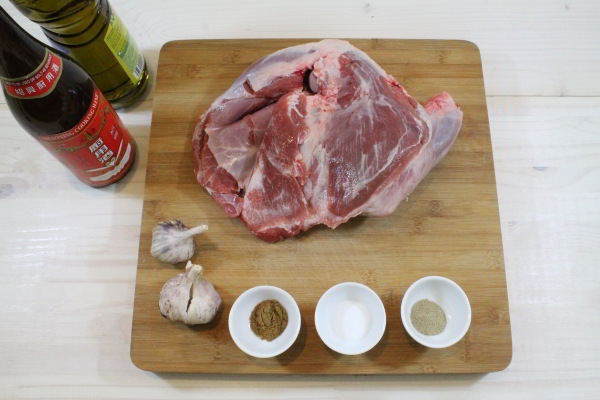 Roast Lamb with Five-Spice Powder & Fried Garlic Ingredients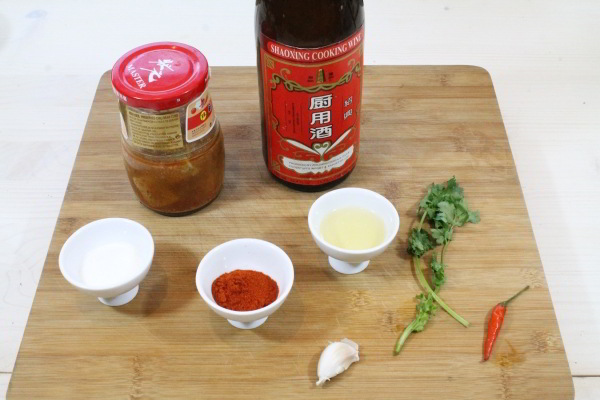 Dipping Sauce for the Roast Lamb with Five-Spice Powder & Fried Garlic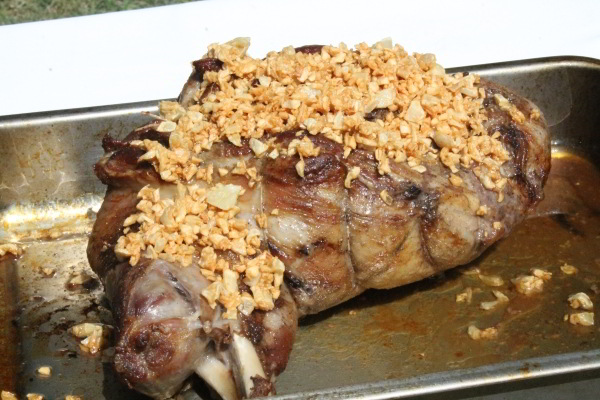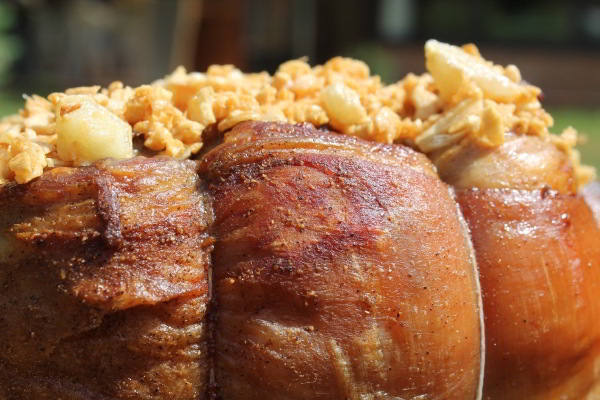 Share this recipe:
Watch the Recipe Video
Roast Lamb with Five-Spice Powder & Fried Garlic - Morgane Recipes