☰
Cooking with Morgane
Welcome
×
Pan-Fried Mushrooms
Simplicity to show off good ingredients
Mushrooms are delicate foods, they are often served as a side dish, I propose you here to make them the main element of our meal. In the Asian cuisine, we like to cook mushrooms as little time as possible. They keep their best fragrance and do not have time to reject any liquid.

The cooking time differs from one species to another. In this recipe, I successively put them in the pan, starting with the shiitakes, they must be cooked well before consumption. Then I add the Paris mushrooms and I finish with the oyster mushrooms, the latter are fragile and a brief time in the pan is enough. They all return together in the final cooking with garlic, chives and a little soy sauce. Enjoy them immediately with jasmine rice. Bon appétit.
Ingredients for 4 people
200g Paris mushrooms
150g oyster mushrooms
150g Shiitake mushrooms
2 garlic cloves
2 spring onion
2 tbsp light soy sauce
¼ tsp cornstarch
3 tbsp vegetable oil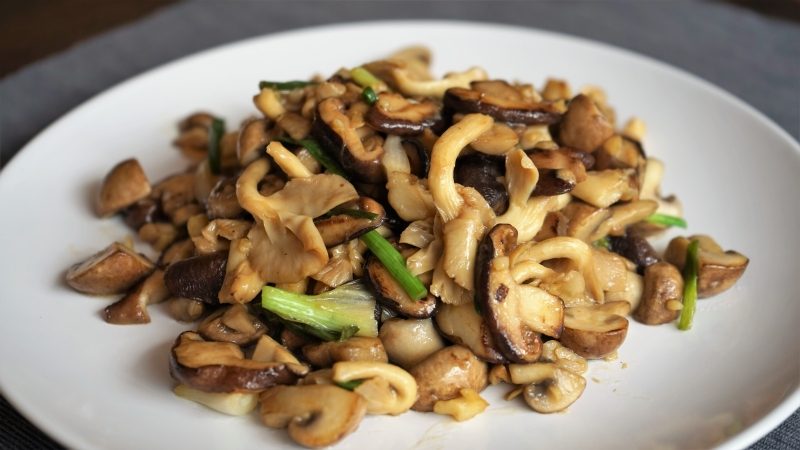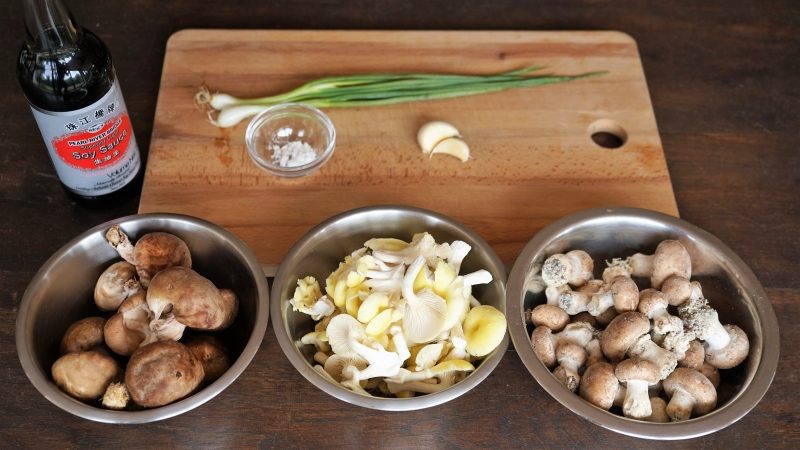 Ingredients
Share this recipe:
Watch the Recipe Video
Pan-Fried Mushrooms - Morgane Recipes

© Copyright 2015- Cooking With Morgane - Bounnhing Boualavong. All rights reserved.