☰
Cooking with Morgane
Welcome
×
Paella
The best flavourful rice dish
The paella is the best-known Spanish dish. It is a rice preparation with many other ingredients that vary depending on the season and on their availability. It has become a festive dish that often contains seafood, chicken and chorizo, but you will also find versions with cuttlefish ink, with snails, with rabbit, etc. In my family it is one of our favorite dishes.

The most important element of the dish is rice, it will concentrate all the tastes of the other ingredients. I recommend using medium / long grain rice that does not stick and has a cooking time of at least 20 minutes. Fragrant Thai, glutinous or basmati rices are not suitable. The rice for risotto whose cooking is very fast should not be used as well. Olive oil is very important because it highlight all the other flavors. Mussels and shrimps bring so much taste as long as the rice will cook in their juice. In the Valencian tradition, the saffron gives the golden yellow color and a slight flavor to the rice, but this spice being the most expensive in the world, it is little used and to give the yellow color it is very common to add food coloring. But the most important to give taste to the paella remains the ingredients: mussels, shrimp, chorizo, chicken, cuttlefish and their juice in which the rice cooks.

During the preparation you will closely watch the fire and the quantity of water, the rice must be cooked without ever attaching to the bottom of the pan. Each guest will add a few drops of lemon juice on his plate. The fans of chili will accompany the paella with fresh Thai hot chili peppers. Bon appétit.
Ingredients for 10 to 12 people
1 chicken
2kg mussels
400g cuttlefish or squid
500g shrimp + 800ml water
350g chorizos
1kg rice (at least 20 minutes cooking)
1.8L water
1 red pepper
1 green pepper
2 carrots
100g green peas
400g chopped tomatoes
300g onions
50g garlic cloves
40g parsley
3 laurel leaves
500ml olive oil
1 tsp salt
1 lemon
Yellow food coloring or saffron (optional)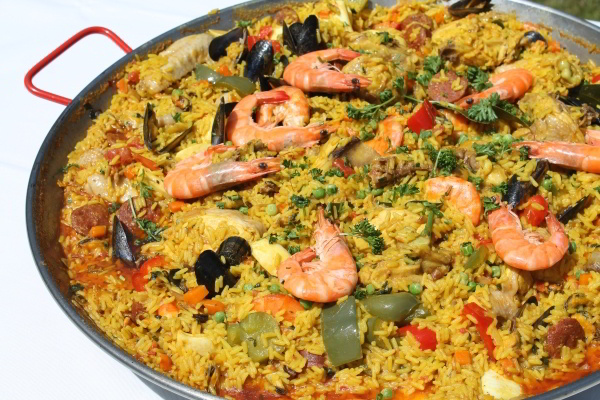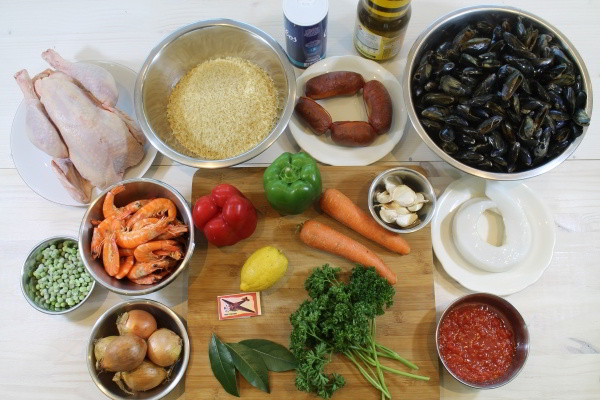 Paella Ingredients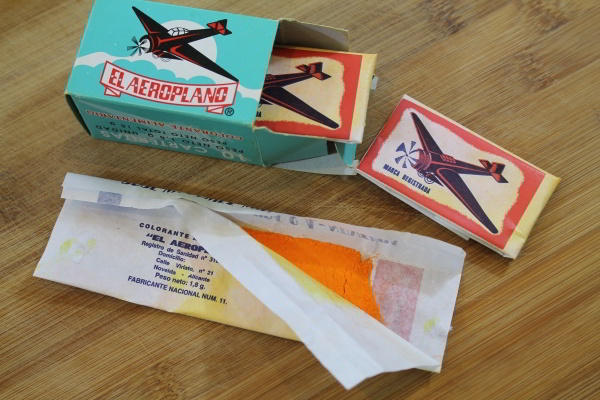 Spanish food coloring often used in paellas as a replacement of saffron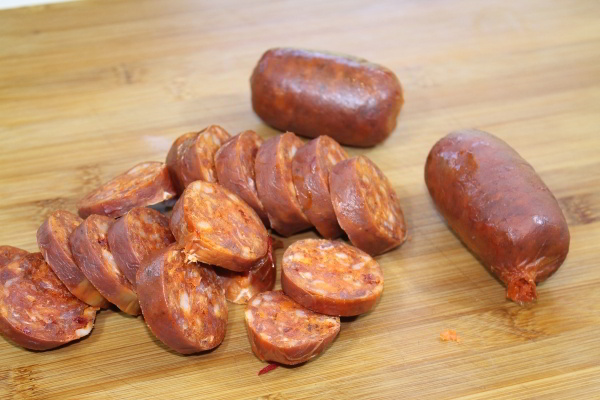 Chorizos from Spain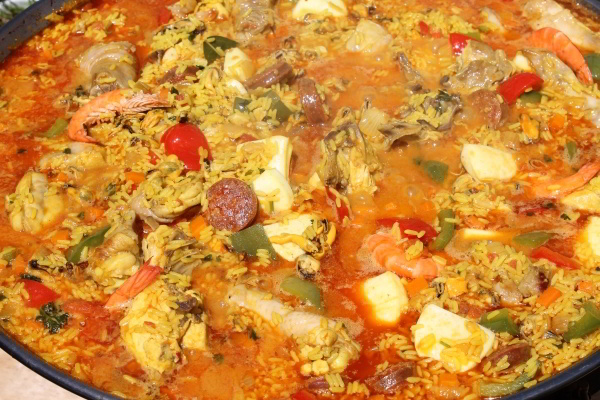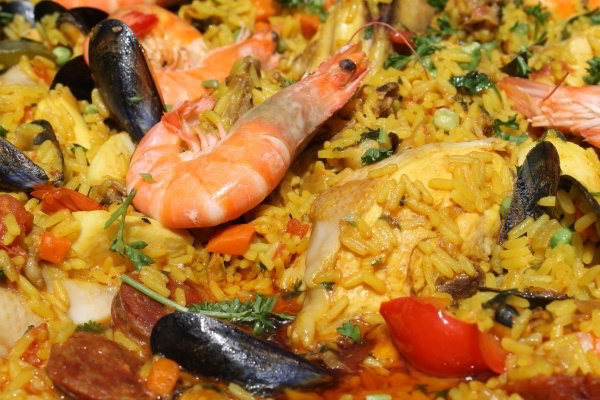 Share this recipe:
Watch the Recipe Video
Paella - Morgane Recipes

© Copyright 2015- Cooking With Morgane - Bounnhing Boualavong. All rights reserved.