☰
Cooking with Morgane
Welcome
×
Onigiri
Delicious Japanese rice balls with infinite variations
The best-known onigiri shape is the triangle, but they can take many other shapes, and you can make them by hand or using molds. You should use short grain rice such as the sushi Japanese rice, or Italian rice, the one used for risottos. You will find a lot of different stuffings, always salty. Use a wide variety of ingredients either as a stuffing in the middle of the rice or to be mixed with the rice.
Children will be very happy to make onigiri because it's a calls for creativity: ask them to cut shapes in the seaweed leaves, to use pieces of herbs or carrots to make small characters or messages on the rice. If you don't have an onigiri mold, you can just roll them into balls, use a cookie cutter, or even a yogurt pot.
Onigiri should be eaten soon after preparation, the same day. In Japan, where people often bring their meals to work or school, onigiri are made in the morning and eaten at midday. To keep them for a few hours, wrap them in cling film. For your future trips or picnics, replace sandwiches with onigiri. Bon appétit.
Ingredients for 12 onigiri
500g short grain rice
55cl water
2 large nori seaweed sheets
1 tbsp white rice vinegar
Salt
For 3 tuna - mayonnaise onigiri
50g drained tuna
1 tbsp mayonnaise
5g chives
1 tsp toasted sesame seeds
Ground pepper
For 3 salmon - shiso onigiri
80g salmon
4 shiso leaves (perilla)
2 tbsp white rice vinegar
1 tbsp sugar
For 3 grey shrimp with teriyaki sauce onigiri
100g grey shrimps
10g pickled ginger
2 tbsp sugar
2 tbsp sake
2 tbsp soy sauce
For 3 egg – chives onigiri
2 eggs
5g chives
1 tsp vegetable oil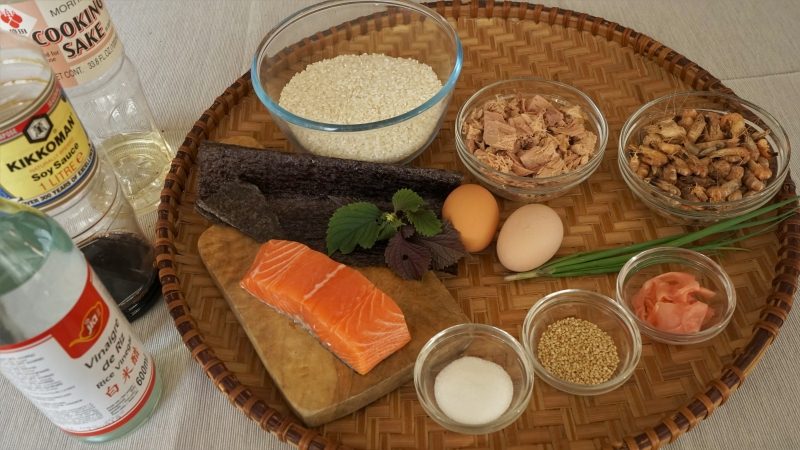 Ingredients to make 4 kinds of onigiri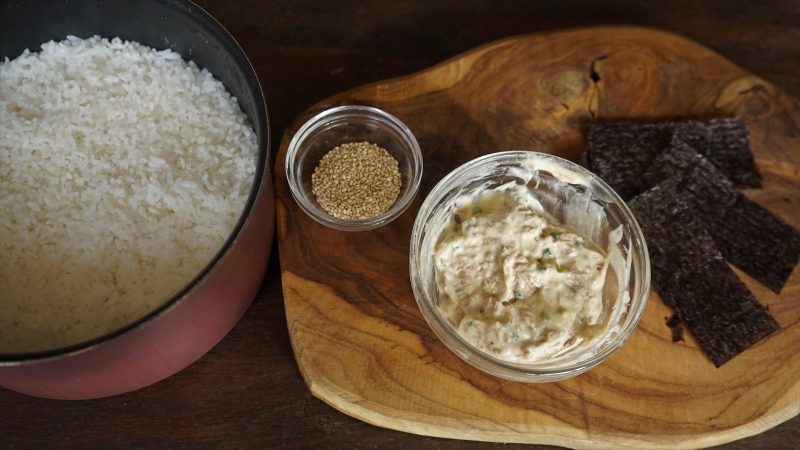 Tuna and mayonnaise onigiri ingredients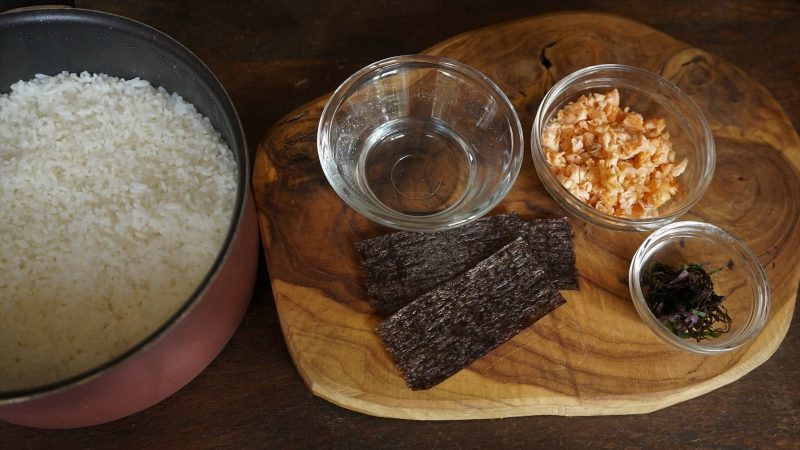 Grilled Salmon and shiso onigiri ingredients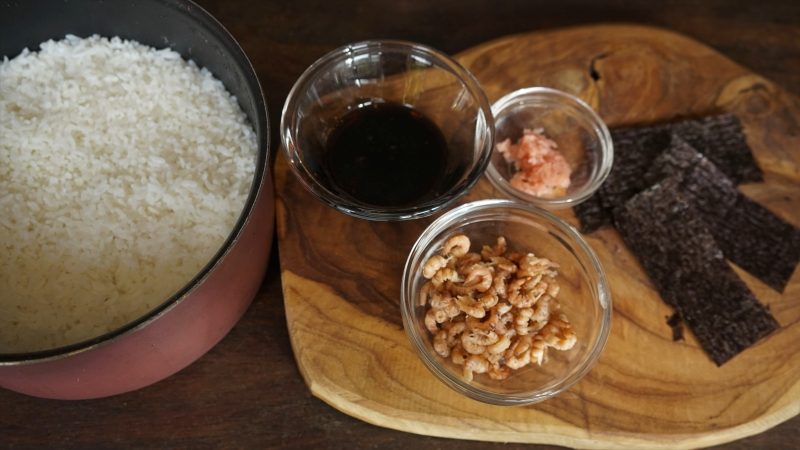 Grey shrimp with teriyaki sauce onigiri ingredients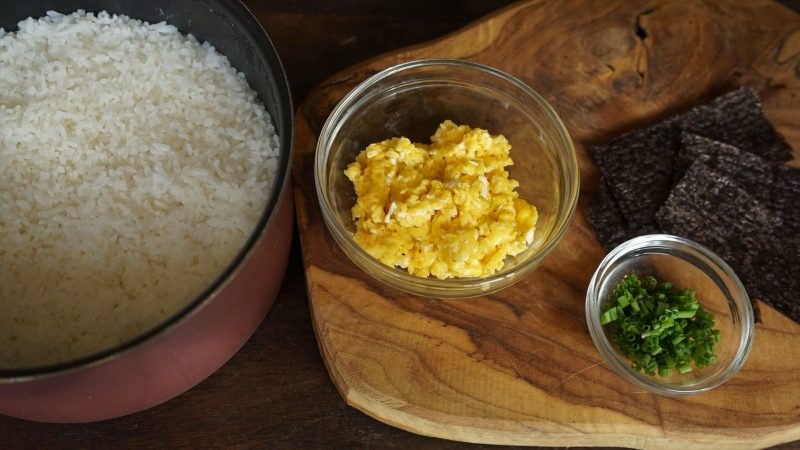 Eggs and chives onigiri ingredients
Share this recipe:
Watch the Recipe Video
Onigiri - Morgane Recipes

© Copyright 2015- Cooking With Morgane - Bounnhing Boualavong. All rights reserved.