☰
Cooking with Morgane
Welcome
×
Meat Stuffing for Roasted Poultry
A delicious traditional stuffing to make your poultry even better
This stuffing will perfume your poultry and it will be an exceptional complement for your guests. This traditional version contains three kinds of pork: loin, throat and bacon. I also add poultry livers that will bind the stuffing, making it neither too compact nor too airy. The bread soaked in milk will lighten the stuffing while retaining the cooking juices. The guests will enjoy finding large chunks of chestnuts. The Armagnac Brandy will flavor the stuffing and the poultry as well.

For the cooking time of this stuffed poultry, the rule is simple and well known: 20 minutes / 450g of chicken - turkey - guinea fowl and 25 minutes / 450g duck, add 15 minutes for the stuffing. Bon appétit.
Ingredients for a poultry of about 3kg
200g pork throat
200g pork loin or shoulder
70g bacon
100g chicken liver
250g chestnuts
70g bread
70g milk
2 eggs
1 onion
1 shallot
25g parsley
15g salt
Ground pepper
4cl Armagnac
3cl walnut oil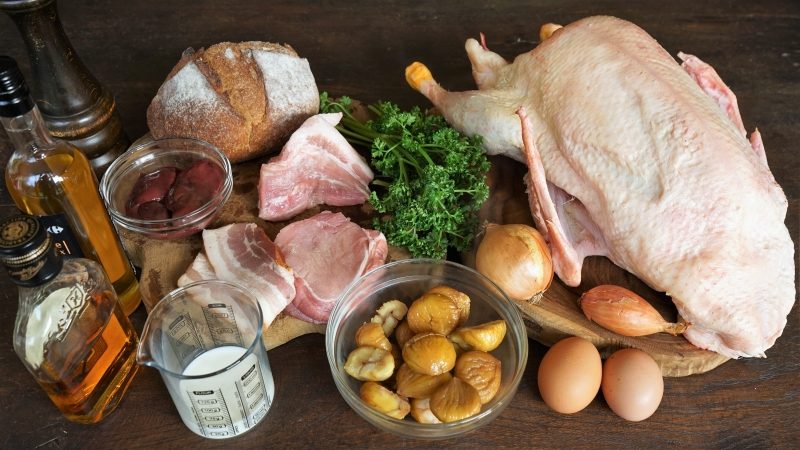 Ingredients
Share this recipe:
Watch the Recipe Video
Meat Stuffing for Roasted Poultry - Morgane Recipes

© Copyright 2015- Cooking With Morgane - Bounnhing Boualavong. All rights reserved.