☰
Cooking with Morgane
Welcome
×
Fried Crab Rolls 蟹棗 'Hoi Jo'
Delicious and essential on the Chinese New Year's table
These rolls are a pleasure to enjoy during the Chinese New Year celebrations. They are deliciously fragrant because they include sesame oil, Sichuan pepper and crab. The water chestnuts add crunch and make the rolls less dense. You can also add to the filling mixture some rice alcohol, also called Shaoxing cooking wine.
The rolls are wrapped in tofu skin, also called bean curd sheets. This ingredient will bring crisp and a pleasant flavor after frying. In the shops, you can find two kinds of tofu skins: dried, you will then need to soak them in water before using; and a soft and slightly moistened version. The latter are much more practical because ready to use.
Depending on the recipe version, there will be more or less bean curd skin layers around the filling. I advise you to use many, because it will bring more tofu flavor and a lot of crunch. After steaming: handle your rolls very carefully, and let them cool down for at least one hour. This will allows the water to evaporate before frying.
Always serve them with a sweet and sour sauce in generous quantity. The best one in my opinion is the plum sauce. Bon appétit.
Ingredients for 8 people
1kg of ground pork
350g of crab crumbs
340g of water chestnuts
250g of tofu leaves (bean curd leaves)
3 tsp of Sichuan pepper
1 tsp of salt
½ tsp of ground pepper
2 tbsp of oyster sauce
3 tbsp of sesame sauce
3 tbsp of soy sauce
4 garlic cloves
3 shallots
Kitchen string
Frying oil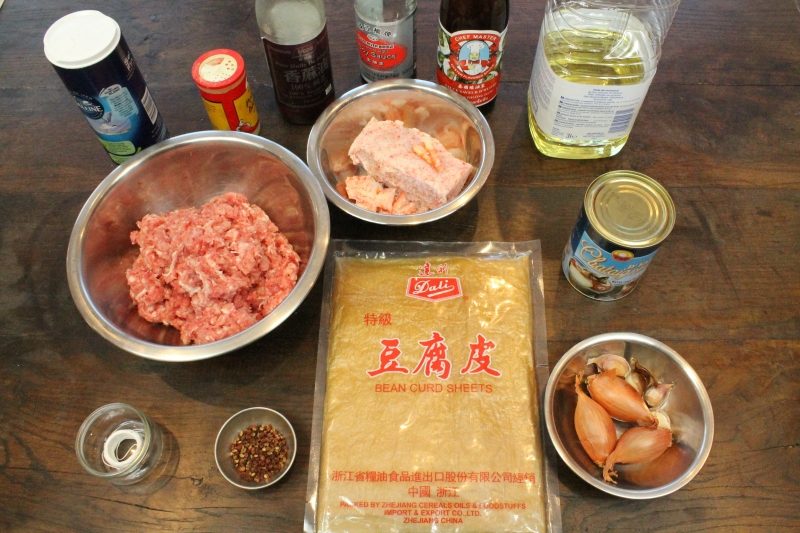 Fried crab rolls hoi jo ingredients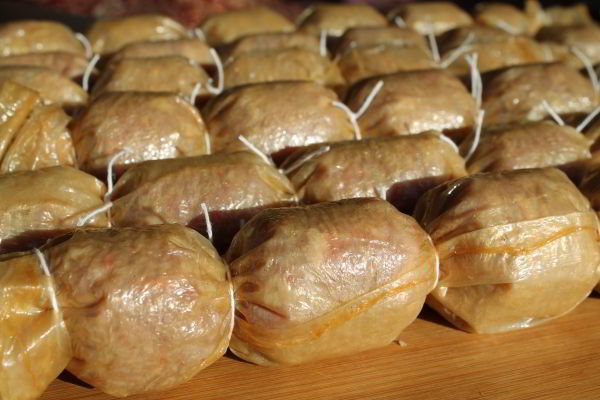 Crab rolls after steaming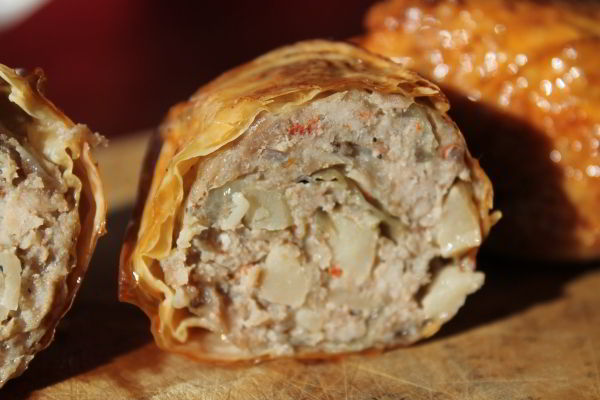 Sliced fried crab roll, the water chestnuts are visible
Share this recipe:
Watch the Recipe Video
Fried Crab Rolls 蟹棗 'Hoi Jo' - Morgane Recipes

© Copyright 2015- Cooking With Morgane - Bounnhing Boualavong. All rights reserved.