☰
Cooking with Morgane
Welcome
×
HAR GOW, Steamed Shrimp Dumplings
蝦餃
A Dim Sum quite feasible at home
These Chinese dumplings called Har Gow are very popular, they are part of the Dim Sum, these small dishes that we can enjoy as starters or at any time with a good tea. The Dim Sum are very varied: chicken legs, fried shrimp dumplings, Siu Mai, white radish cake, etc.


Contrary to what most people may think, the Har Gow are not difficult to make, especially their dough which has a very special appearance and texture. You just have to accurately measure the flours and follow the technique to mix them.


As always with the Dim Sum, you should make a good quantity and freeze them. Your Hag Gow made at home will be cheaper and healthier, those from the industry will often contain fat and additives (glutamate, preservatives, etc.).

Do not forget to accompany them with the tasty sauce I show you in my recipe or with Sriracha Hot sauce. Bon appétit.
Ingredients for for 24 Dumplings
The Dough
125g of wheat starch
100g of potato starch
1 tbsp of vegetable oil
300ml of boiling water
¼ tsp salt
The Filling
300g of peeled shrimp
50g of bamboo shoots
50g of water chestnut
½ tsp of grated ginger
1 Thai chive
1 tsp of Shaoxing Rice Alcohol
1 tsp of sesame oil
1 tsp of salt
¼ tsp of ground pepper
1 egg white
1 tsp of cornstarch
The Dipping Sauce
1 tbsp of black rice vinegar
1 tbsp of soy sauce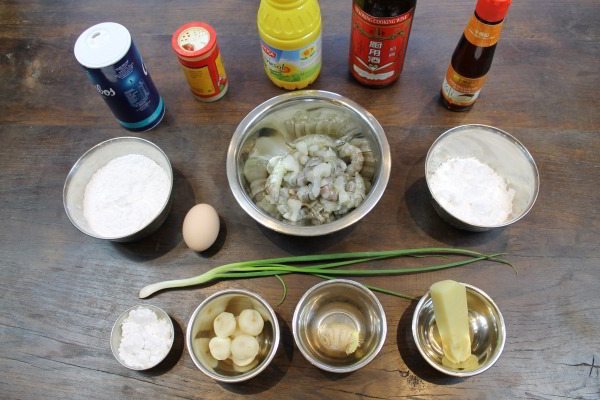 HAR GOW, Steamed Shrimp Dumplings, 蝦餃 - Ingredients
Watch the Recipe Video
HAR GOW, Steamed Shrimp Dumplings - 蝦餃 - Morgane Recipes

Cookies
© Copyright 2015- Cooking With Morgane. All rights reserved.