☰
Cooking with Morgane
Welcome
×
Crunchy Almond Chicken
This dish is almost unknown in the West but famous in China
In China, this dish is very popular, it is made with thin slices of chicken breast, they are soaked in a mixture of starch and egg white, they are then generously sprinkled with flaked almonds and cooked in frying. The almonds turn golden and very crispy. The frying also reveal their scent that perfectly pairs the chicken.

For the dish to be successful, it needs a good quantity of flaked almonds stuck to the pieces of chicken, so much that the chicken flesh cannot be seen. Eat plain or with the malt syrup and chili dipping sauce, the plum sweet and sour sauce or a sriracha hot sauce. Bon appétit.
Ingredients for 4 people
250g chicken breast
200g flaked almonds
1 tsp salt
½ tsp five spice powder
1 tsp Shaoxing cooking wine
1 tsp grated ginger
1 egg white
20g cornstarch
Frying oil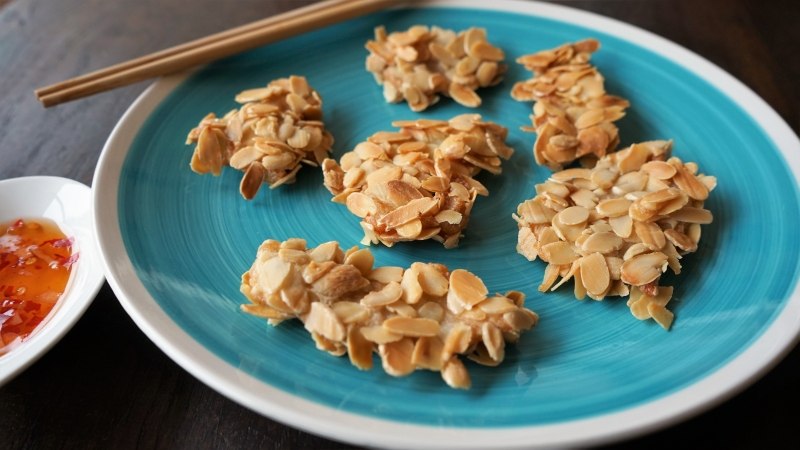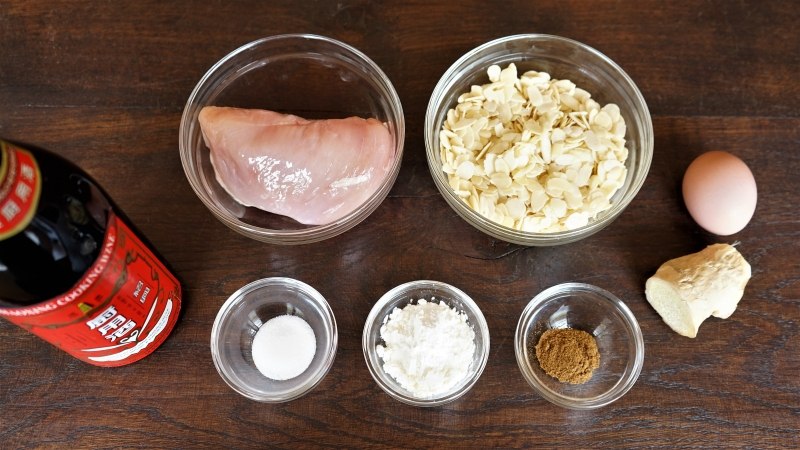 Ingredients
Share this recipe:
Watch the Recipe Video
Crunchy Almond Chicken - Morgane Recipes

© Copyright 2015- Cooking With Morgane - Bounnhing Boualavong. All rights reserved.