☰
Cooking with Morgane
Welcome
×
Crispy Squid Rings with Hot Dipping Sauce
My Laotian version of the 'Calamares a la Romana'
In this recipe I dip the squid rings in a thick batter to make delicious fritters. Before eating I dip them in a delicious sauce similar to those that you would find in Laos (the country of a million elephants) or in Thailand. I call it the elephant sauce, it goes perfectly well with seafood and fish, it combines hot, sour, slightly sweet and a hint of ginger.

Serve this dish as an aperitif, an appetizer or as tapas. Preferably use fresh squids. The dough is the same as that of the crispy fried shrimp recipe, you can also use it with pieces of fish, crab, prawns...

You can make these fritters in advance and briefly warm them in the oven, they stay crispy. Bon appétit.
Ingredients for 4 people
200g squid
150g wheat flour
50g cornstarch
1 tsp baking powder
150ml water
Salt
Ground pepper
1 tbsp vegetable oil
Oil for frying
Dipping Sauce
1 lemon
1 tsp hot pepper paste
1 tbsp sugar
1 tsp light soy sauce
½ garlic clove
1 tbsp apple juice
5g ginger
One pinch of salt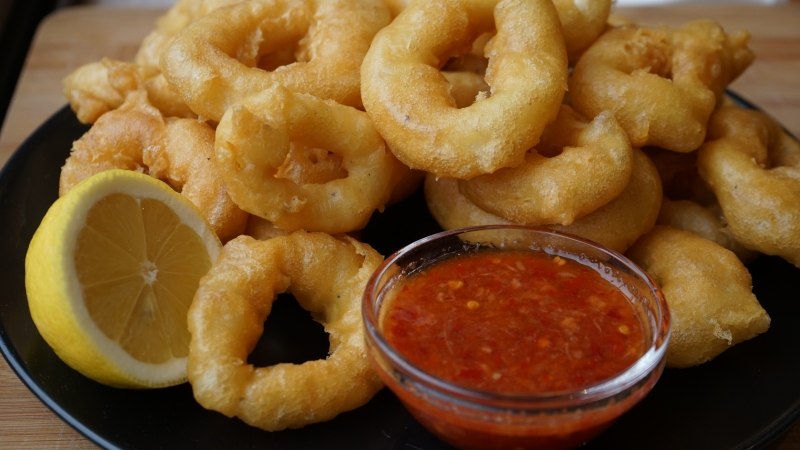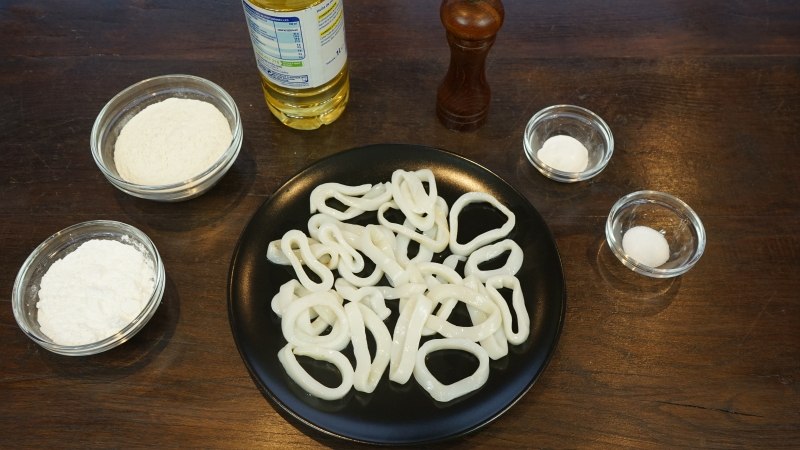 Crispy Squid Rings Ingredients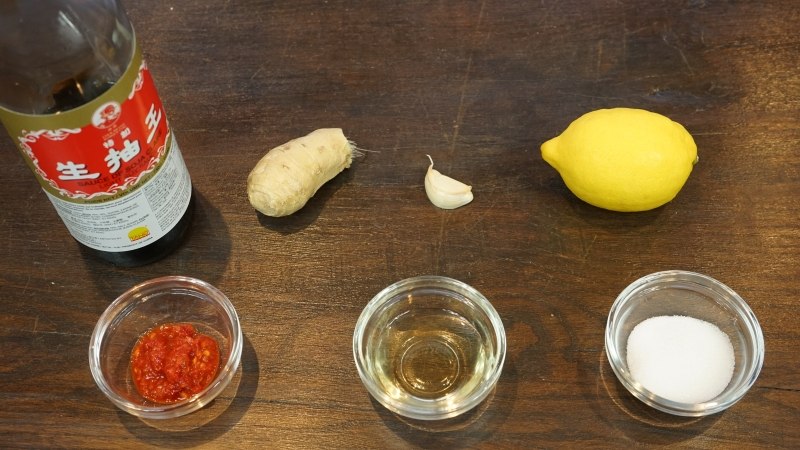 Hot Dipping Sauce Ingredients for Crispy Squid Rings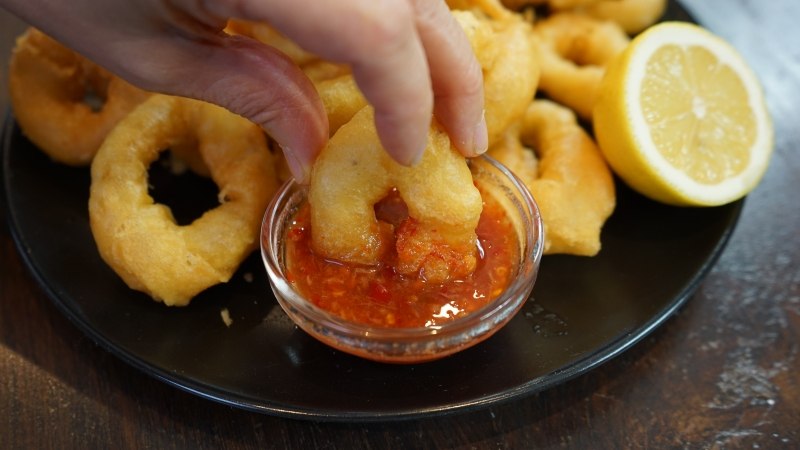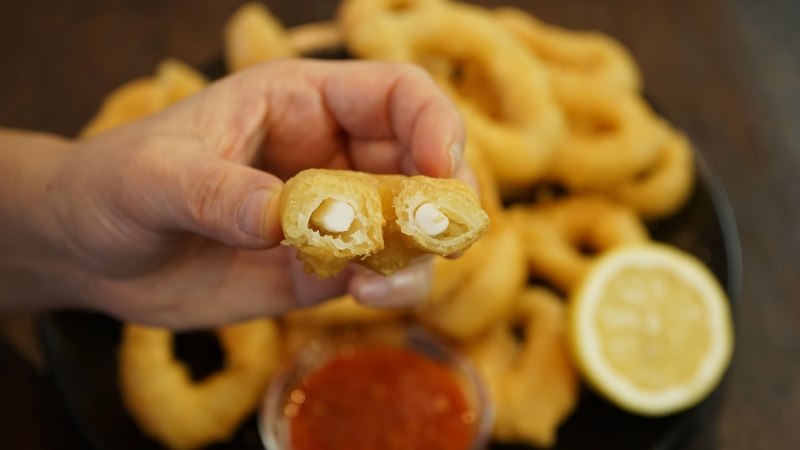 Share this recipe:
Watch the Recipe Video
Crispy Squid Rings with Hot Dipping Sauce - Morgane Recipes

© Copyright 2015- Cooking With Morgane - Bounnhing Boualavong. All rights reserved.