☰
Cooking with Morgane
Welcome
×
Crispy Seafood Pancakes
A light hearted delight from Korea
This is one of the favorite snacks in Korea: crispy seafood pancakes. It is made for sharing and to go with a beer.
The mix between the sparkling water and the baking powder provides a light and crispy pancake. Enjoy with the hot sweet and sour dipping sauce. Bon appétit.
Ingredients for 4 people
150g squid
150g shrimp
100g mussels
100g green onions
3 fresh chilies (optional)
¼ tsp ground pepper
1 tsp sugar
2 tbsp soy sauce
1 tbsp cider vinegar
2 tbsp Korean chili powder
250g wheat flour
1 tsp baking powder
35cl ice sparkling water
1 tsp salt
Vegetable oil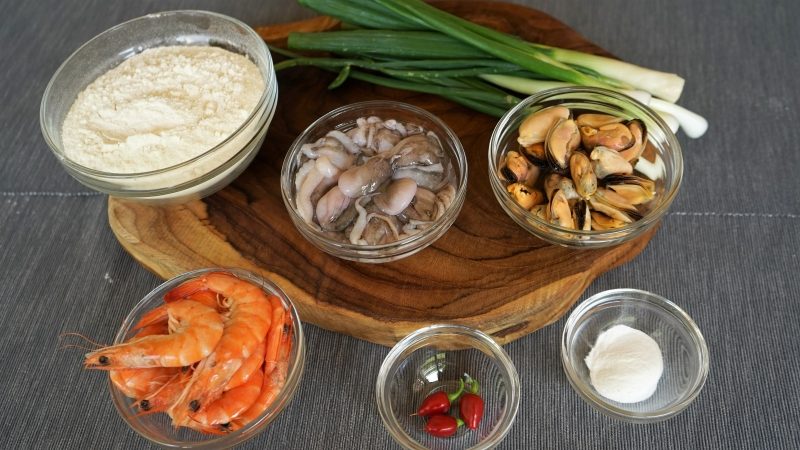 Crispy Seafood Pancakes - Ingredients
Watch the Recipe Video
Crispy Seafood Pancakes - Morgane Recipes

Cookies
© Copyright 2015- Cooking With Morgane. All rights reserved.