☰
Cooking with Morgane
Welcome
×
Chinese Stir Fried Spicy Shrimp
Do It Yourself for better taste, freshness, quality and savings
The Chinese Stir Fried Spicy Shrimp is a classic of the Chinese cuisine. You can easily rediscover this dish it at home.

The shrimp cooking is delicate: make it last too long and they will be hard and dry. I advise you to cook them in boiling water for ten seconds, then we will briefly stir fry them in the sauce with the other ingredients. This will allow their flesh to be at the same time slightly crunchy and tender. In the end, they will also be juicy and their taste will be preserved.

Concerning the spiciness dosage: if you like this dish very hot, you can add one or more chopped fresh hot chili when cooking the onion. Bon appétit.
Ingredients for 3 to 4 people
400g shrimp
1 garlic clove
1 tsp grated ginger
½ red pepper
½ green pepper
1 onion
2 spring onion
1 tbsp tomato paste
1 tbsp chili paste
1 tsp brown or white sugar
¼ tsp salt
1 tbsp of light soy sauce
15cl broth or water
1 tsp cornstarch
2 tbsp vegetable oil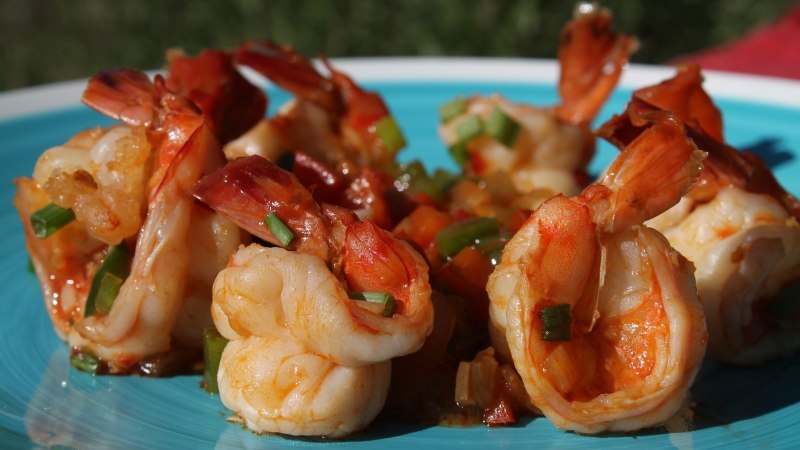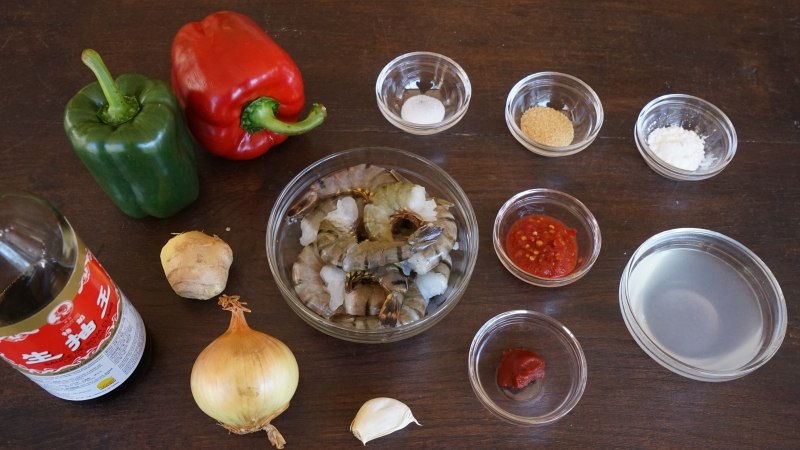 Ingredients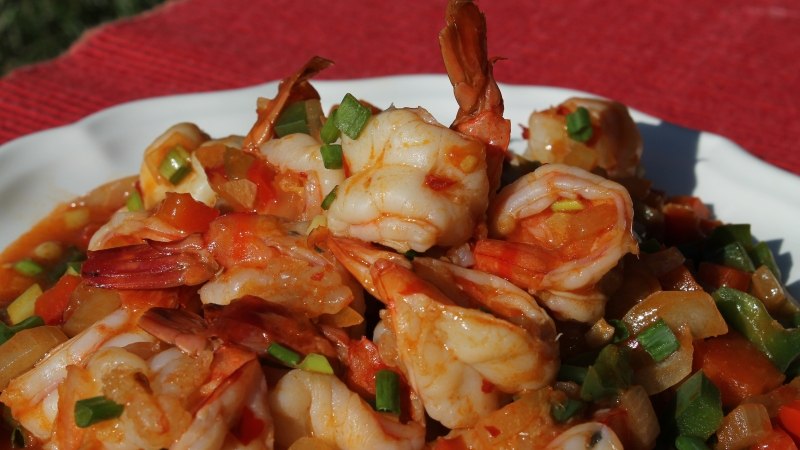 Share this recipe:
Watch the Recipe Video
Chinese Stir Fried Spicy Shrimp - Morgane Recipes

© Copyright 2015- Cooking With Morgane - Bounnhing Boualavong. All rights reserved.