☰
Cooking with Morgane
Welcome
×
Chinese Hot and Sour Soup 酸辣湯
Discover how easy it is to make this delicious traditional recipe
You can eat this soup in most of the Chinese restaurants, you can also easily make it at home.

The particularity of this soup is the souring, it is obtained using the black rice vinegar. The hot comes from the black or white pepper and from the chili paste. Adjust them according to your taste. The tapioca flour is used to make the soup thicker.

You can use pork or chicken or no meat at all. It is healthy and delicious. Bon appétit.
Ingredients for 4 people
200g of pork
2 Shiitake mushrooms
10g wood ear mushrooms
250g firm tofu
150g bamboo shoots
2 eggs
2 thin slices of ginger
1 Thai chive
5 sprigs of coriander
40g of tapioca starch
½ tsp of salt
Black pepper
1 tbsp of dark soy sauce
2 tbsp of light soy sauce
2 tbsp of chili paste
Black rice vinegar
Sesame oil
1.5L of water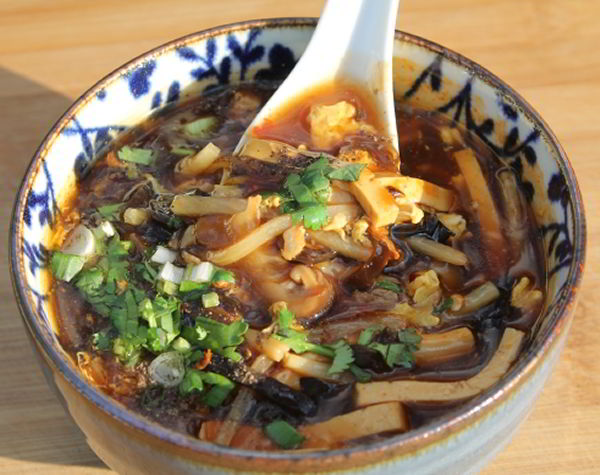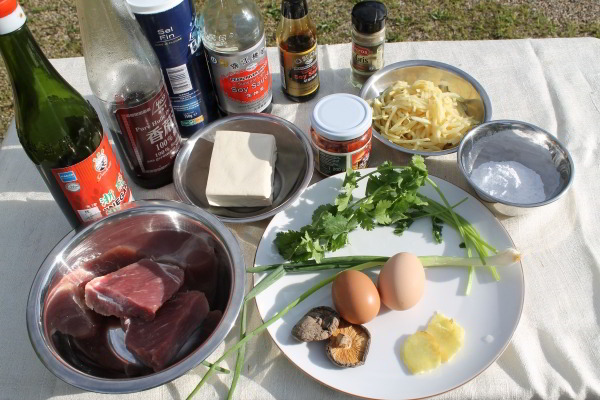 Ingredients
Share this recipe:
Watch the Recipe Video
Chinese Hot and Sour Soup 酸辣湯 - Morgane Recipes

© Copyright 2015- Cooking With Morgane - Bounnhing Boualavong. All rights reserved.