☰
Cooking with Morgane
Welcome
×
Bo Kho: Vietnamese Beef Stew
Red Pho
Eat in many ways: with rice, in Pho soup, with bread…
Bo Kho is a Vietnamese dish, it is an adaptation of the Western cuisines' slow-cooked dishes. In Laos, we call it the Red Pho and we love it. The invariable element of this dish is the beef stew. To prepare it, we use either a pressure cooker as in my recipe, or a longer conventional cooking over low heat. The meat and the vegetables must be melting in mouth.

We can enjoy this stew with rice noodles, the same ones we use for the Pho soup. But we can also eat it with Thai fragrant rice or with a good French baguette.

The preparation will always contain lemongrass and star anise, and you can find many variants: with beer, coconut juice, curry or turmeric... Find out your preferred way to eat Bo Kho: with semolina, Italian pasta, steamed potatoes? Bon appétit.
Ingredients for 6 to 8 people
Marinade
1,5kg beef shank
1 tbsp salt
2 tbsp fish sauce
1 tsp five-spice powder
¼ tsp ground pepper
1 tsp grated ginger
4 garlic cloves
1 onion
Broth, Vegetables, Noodles
2 tbsp vegetable oil
1 and ½ onions
4 lemongrass
5g star anise
1 cinnamon stick
400g tomato flesh
100g tomato paste
2 tbsp fish sauce
1kg carrots
400g white radish
15g cilantro
30g Thai basil
2 spring onions
2L water
800g dehydrated rice noodles or 1.2 kg of fresh rice noodles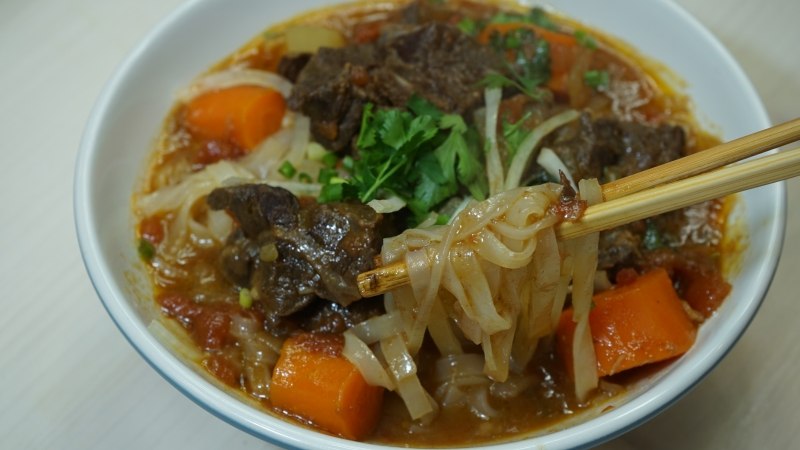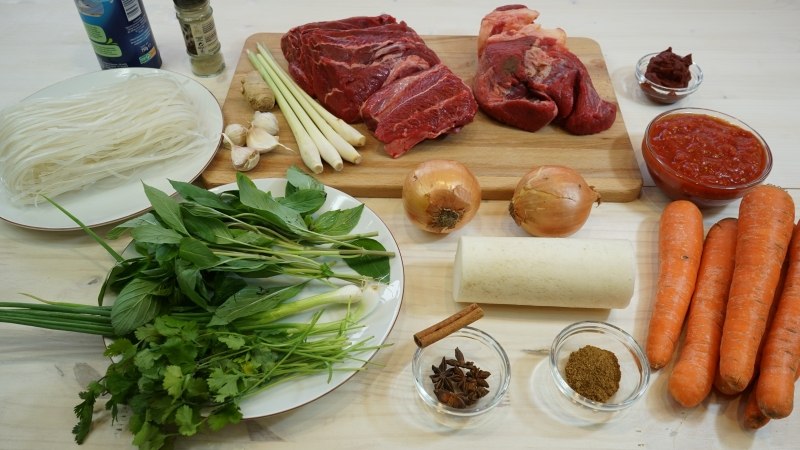 Ingredients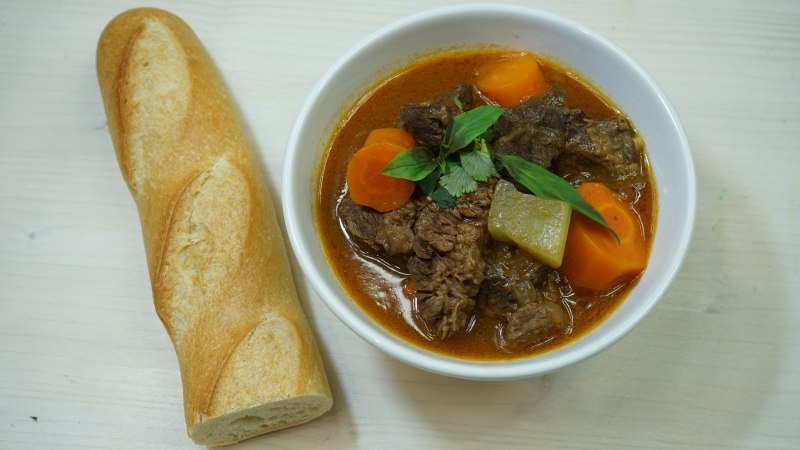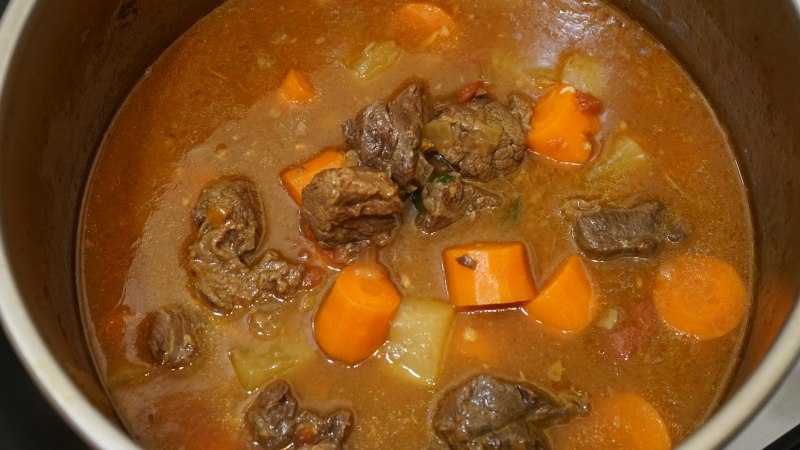 Share this recipe:
Watch the Recipe Video
Bo Kho: Vietnamese Beef Stew - Red Pho - Morgane Recipes

© Copyright 2015- Cooking With Morgane - Bounnhing Boualavong. All rights reserved.