☰
Cooking with Morgane
Welcome
×
Chinese Hot Pot
火锅
Getting together around this dish is a memorable moment
The Chinese are fond of hot pots, these recipes are the pinnacle of convivial dishes: the guests will spend an hour (or more) around a pot of broth in which they cook all kinds of ingredients. They will dip them in a delicious sauce, and finish by enjoying the broth which has taken on an intense taste. There are different types of Chinese hot pot: Pekingese, Szechuanese, Cantonese, Mongolian ... Offal hot pot are the most popular.
I propose you my version of a hot pot with two broths, one soft and clear, the other rich in spices. The broth should be prepared ahead of time. You can make the spice sauce in advance, I like to make a good amount of it and freeze it in small portions. You can also cut the ingredients and prepare the dipping sauce the day before. On the D-Day, you just have to set the table.
In the video I show you a fairly complete recipe. You can of course make a simplified Chinese hot pot: clear broth, omelet, some vegetables and noodles, a little sauce to dip the cooked ingredients is essential. In addition, Chinese hot pot is very digestible and not fatty. Everyone will love this dish, children first. Bon appétit.
Ingredients for 6 people
Broth
1 beef rib
5L water
1 tbsp salt
2 onions
4 ginger slices
Spice sauce for the broth
1 tsp fennel seeds
3 star anise
1 small piece cinnamon
2 black cardamoms
½ tsp cloves
¼ cup white wine.
1 tbsp Sichuan pepper
1 tbsp green Sichuan pepper
3 bay leaves
1 tbsp grated ginger
1 head garlic
2 shallots
1 tbsp chili puree
1 tbsp chili flakes (sweet or hot)
1 tsp annatto seeds
20g rock sugar
1 cube fermented red tofu
1 tbsp fermented red tofu juice
1 tbsp salted black bean
1 tsp salt
15cl vegetable oil
10 Mini-omelets
150g chicken breast
1 garlic clove
½ spring onion
1 tsp light soy sauce
Salt and ground pepper
1 tsp + 1 tbsp cornstarch
1 tsp + 1 tbsp vegetable oil
1 tbsp water
3 eggs
To dip in the pot
400g tenderloin beef
200g fish fillet
1 chicken breast
1 egg
250g shrimps
250g medium-firm tofu
200g sweet potato noodles
300g of choy sum
300g of bok choy
200g mushrooms
Clear broth
3 dried red dates
2 spring onion
Dipping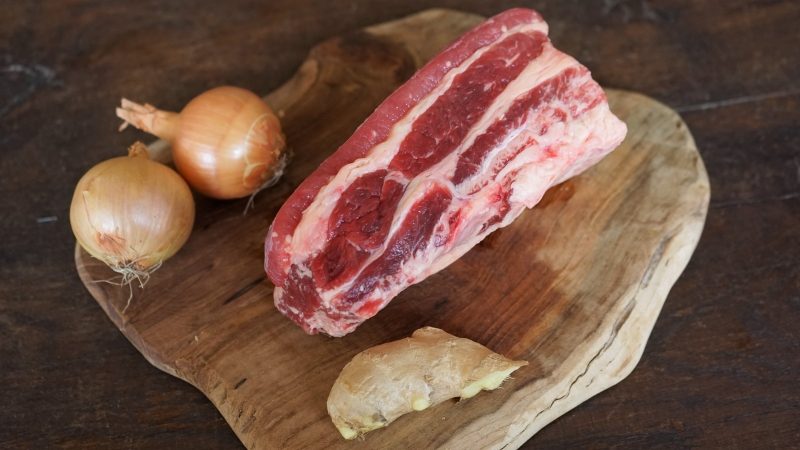 Broth ingredients for the Chinese Hot Pot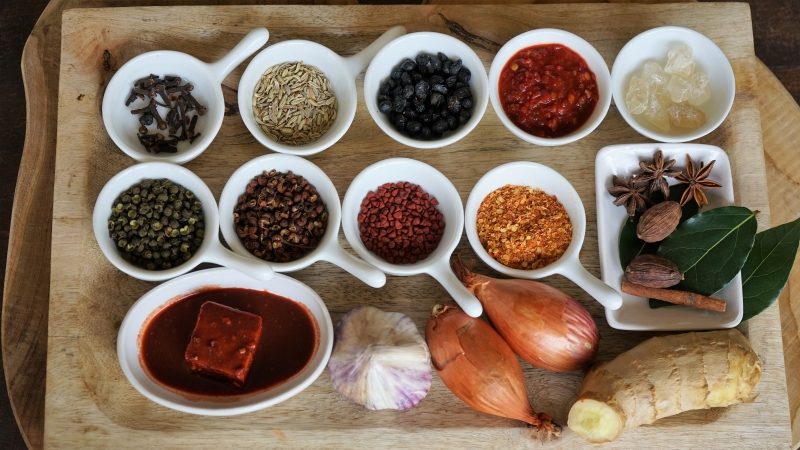 Ingredients of the spice sauce for the broth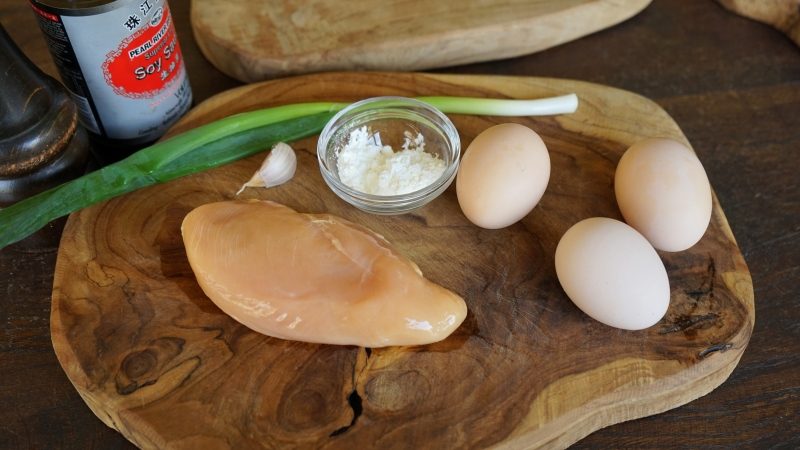 Mini-omelets ingredients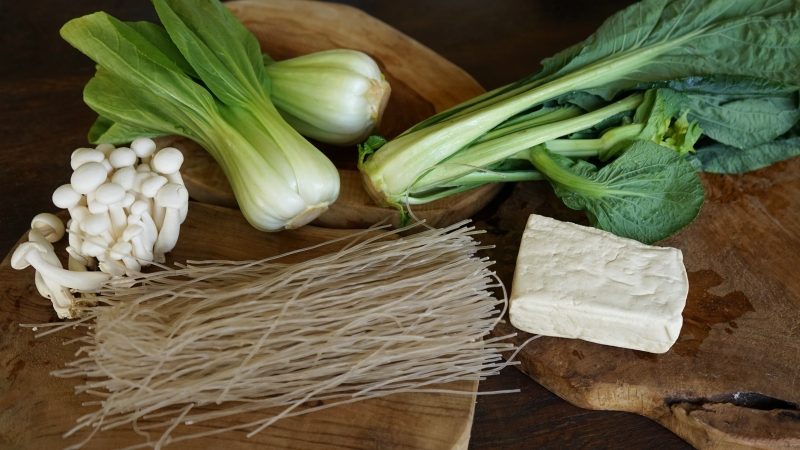 Vegetables, mushrooms, noodles to dip in the pot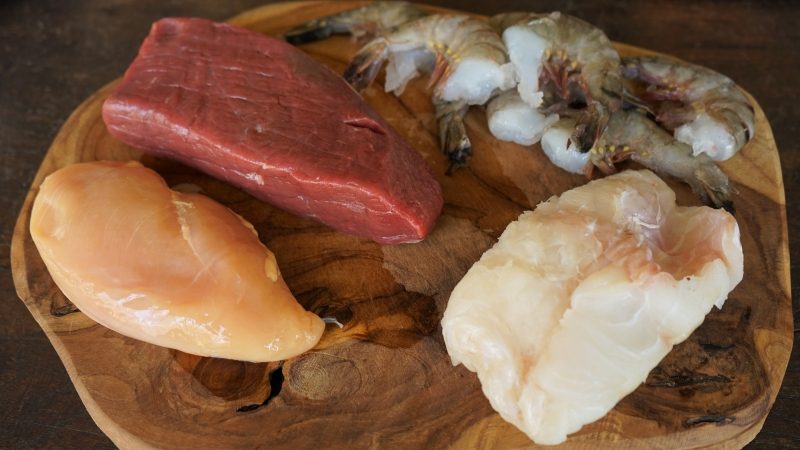 Chicken, beef, fish, shrimp to dip in the pot
Watch the Recipe Video
Chinese Hot Pot - 火锅 - Morgane Recipes

Cookies
© Copyright 2015- Cooking With Morgane. All rights reserved.