Thai Green Curry Chicken - แกงเขียวหวาน
You can adjust the thickness of the sauce
I like to make this curry dish with lots of seasonal green vegetables: beans, zucchini with their skin, snow peas, etc. For the texture of the sauce, mixed peas can bring velvety, in addition they accentuate the green color of the mixture. Don't forget the hot peppers for those who love them. To help enjoy the dish with the eyes, use fresh red peppers or red hot peppers.
In Thailand: this curry is a little sweeter. Its name is pronounced 'keng kiao van', which literally means 'sweet green soup'. Some Thai people like this dish as a soup. It's up to you to add more or less broth at the end of the cooking to get the thickness that suits you.
The purpose of the initial cooking of the coconut milk is to turn it into a kind of oil, this is essential for the dish to be successful and smooth. Serve with Thai fragrant rice or sticky rice. Bon appétit.
Ingredients for 4 people
500g upper thighs or chicken breasts
100g homemade green curry paste
400ml coconut cream and coconut milk
4 kaffir lime leaves
2 Thai green chilies (optional)
1 red pepper
3 Thai eggplants
50g pea eggplants 'Makreu Puang'
4 long green beans
30g frozen peas
30g Thai basil
1 tbsp fish sauce
1 tsp sugar
½ tsp salt
½ tsp salt for the broth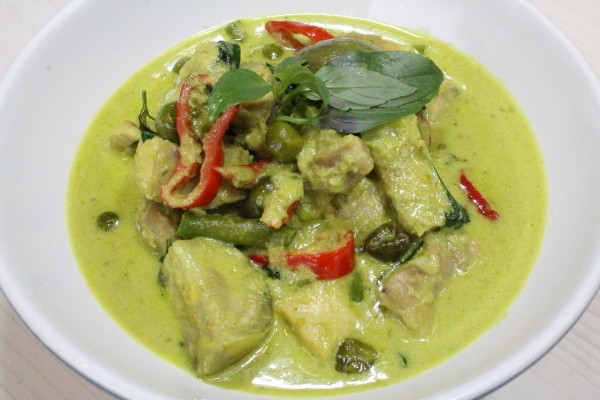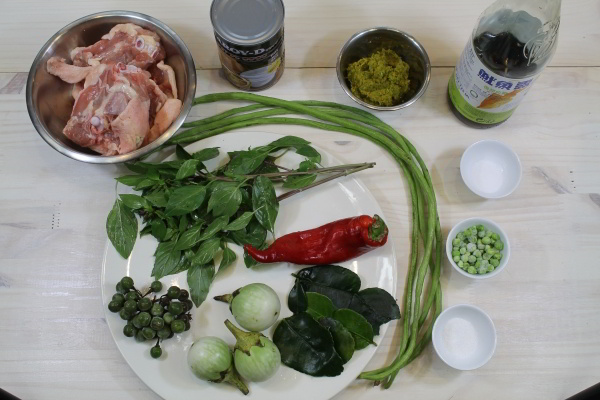 Ingredients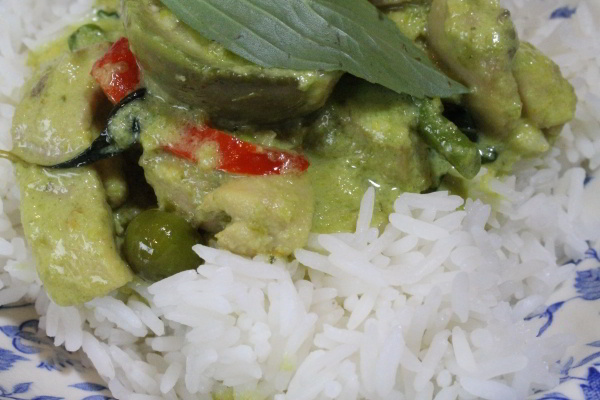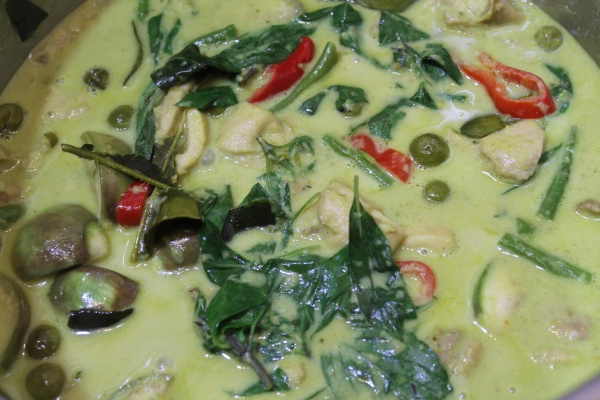 Share this recipe:
Watch the Recipe Video
Thai Green Curry Chicken - แกงเขียวหวาน - Morgane Recipes