Découvrez cette recette en français
Chinese Stir-Fried Noodles
Chow Mein - 炒面
Bon appétit.
Watch the Recipe Video
Share this recipe:
Ingredients for 4 people
400g fresh or dehydrated noodles
200g soybean sprouts
20g coriander sprigs
50g Thai Chives
4 garlic cloves
1 tbsp sugar
¼ tsp salt
1 tbsp dark soy sauce
2 tbsp light soy sauce
2 tbsp oyster sauce
Ground pepper
3 tbsp vegetable oil
Chinese Stir-Fried Noodles - Chow Mein Ingredients

Different types of noodles to make Chow Mein

Fresh noodles from the Asian food market

Dried noodles to make Chow Mein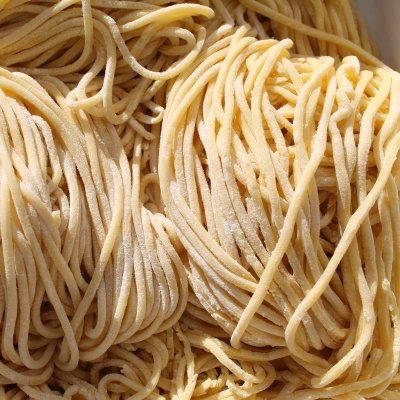 Chinese Egg Noodles
麵條
The success of many dishes depends on this basic ingredient
Go to the recipe
&copy Copyright 2015- Cooking With Morgane - Bounnhing Boualavong. All rights reserved.