☰
Cooking with Morgane
Welcome
×
Pandan Leaves
A fragrance to smoothly make you travel
Pandan leaves are well known in Thailand, Laos, Vietnam, Cambodia. By grinding them, we extract a very fragrant juice which is used for pastries such as the layered cake or the sponge cake. Its herbal fresh taste is very sweet and pleasant, some say it is near the frangrance of the jasmine rice. It gives the preparations a beautiful natural green color.

Its botanical name is pandanus amaryllifolius, but it is very often called bayteuil.

In Asian pastries and in the food industry, a pandan aroma is most often used, but it is difficult to dose, very little should be used. It will be necessary to dilute a few drops in milk or coconut milk for example. Its taste remains incomparable with that obtained by grinding fresh leaves. Note that it can be found in frozen leaves in some Asian grocery stores.

In some recipes, we use pandan leaves to wrap pieces of meat before grilling or frying them. The meat is imbued with a pleasant herbal scent. You can also find some pandan flavoured drinks.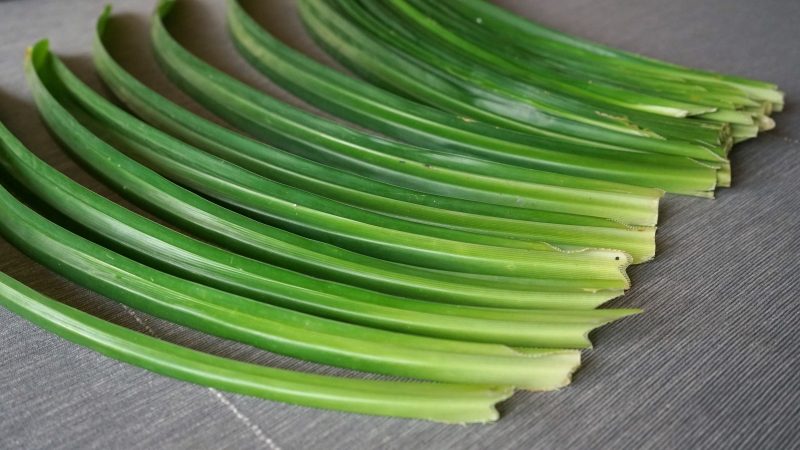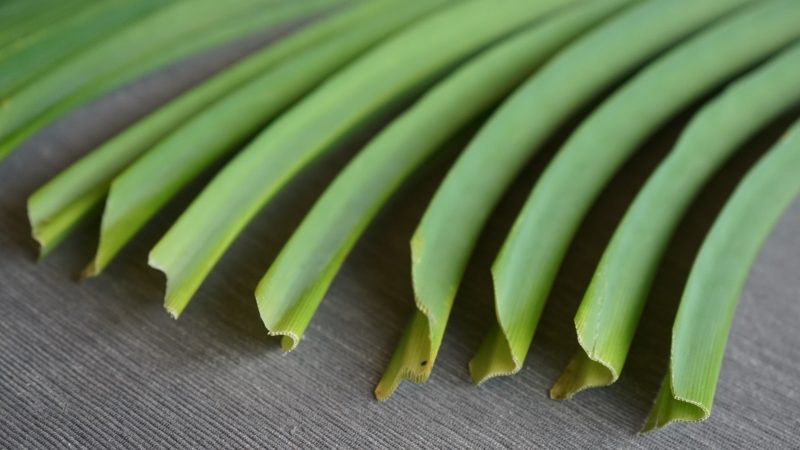 Share this recipe:
© Copyright 2015- Cooking With Morgane - Bounnhing Boualavong. All rights reserved.