☰
Cooking with Morgane
Welcome
×
Whelks With Aromatic Herbs
The recipe for tender and well flavored whelks
In Laos, the people do not have access to the sea, the supply of shellfish is limited and little varied. For the lucky ones who live in countries where the offer is rich and varied, I propose a recipe of whelks in the Thai or Laotian way but keeping a little French touch in the preparation and the cooking.

Ingredients such as galangal, lime leaves and lemongrass will bring a lot of flavor. It is also important that the whelks become tender after cooking, this is why we need a cooling time.

The choice of the sauce to accompany your whelks is infinite. Laotians and Thais people will love a strong dipping sauce, they will use hot peppers, garlic, sugar, fish sauce and lemon. But it can mask the real whelk taste. People from Western countries may prefer a softer sauce but creamy to enjoy the seafood iodine flavors: in this case a homemade mayonnaise is perfect. Bon appétit.
Ingredients for 4 to 6 people
1.5kg raw whelks
2 stems of lemongrass
10 kaffir lime leaves
40g galangal
4 tbsp coarse salt
Dip into hot chili sauce or mayonnaise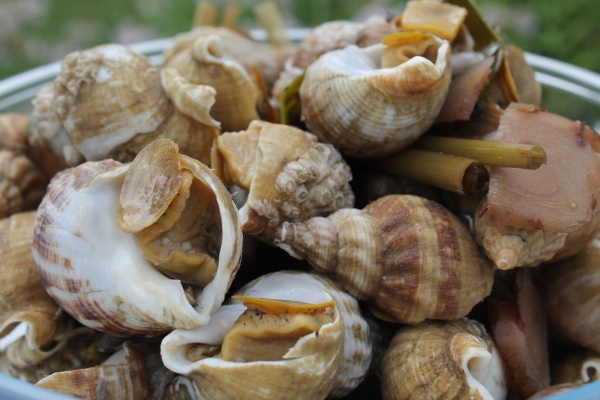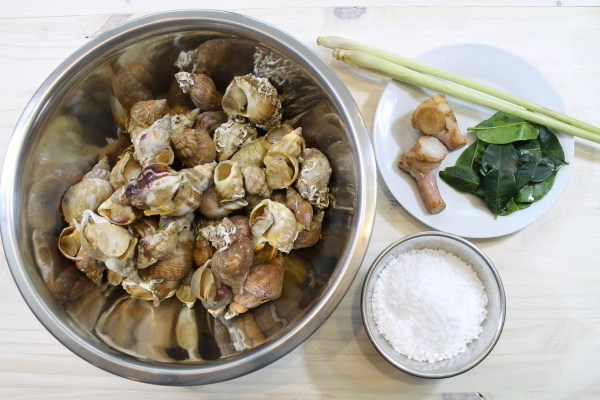 Ingredients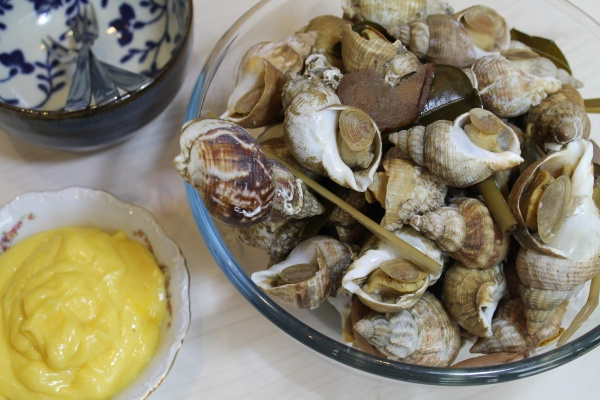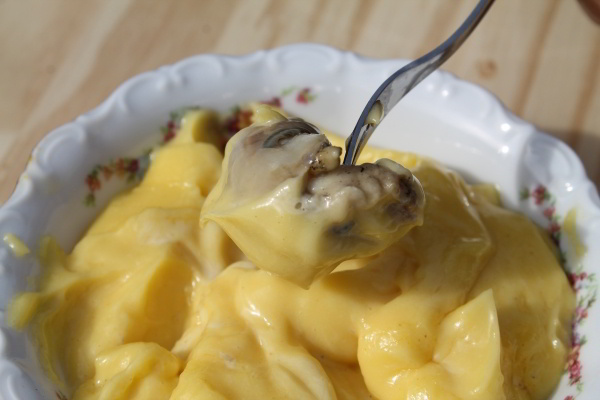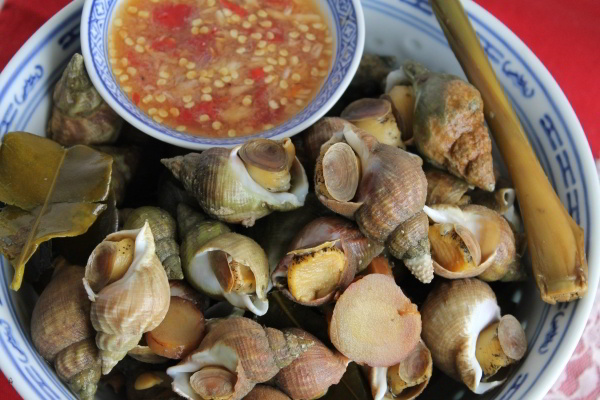 Share this recipe:
Watch the Recipe Video
Whelks With Aromatic Herbs - Morgane Recipes

© Copyright 2015- Cooking With Morgane - Bounnhing Boualavong. All rights reserved.