☰
Cooking with Morgane
Welcome
×
Stir-Fried Rice Noodles with Beef Recipe 'Ho Fun
Chow Fun'
The fast and high-heat cooking is the key
Here is a dish that the Chinese people love. There are of course a thousand ways to make stir-fried rice noodles and thousands possible combinations of ingredients to accompany them, but in China this dish is very familiar to all, it is an institution. You can find it in most Chinese restaurants and in many street foods stalls. When there is no time for lunch, Chinese people head towards this dish.

What makes the stir-fried rice noodles with beef so delicious is the fire. In the West, the notion of fire in a dish is hardly known. If the scent of the fire is missing the dish is failed. Be careful, it is indeed the scent of cooking on high fire, and not at all a taste of burned. If the cooking is well done, the foods remain tender and juicy inside.

As you will see in the recipe, the ingredients are cooked separately and mixed in a very short final cooking. I strongly encourage you to make your own homemade fresh rice noodles, your dish will be even better. Bon appétit.
Ingredients for 2 people
500g fresh rice noodles
200g beef
200g bean sprouts
2 chives
1 onion
1 garlic clove
½ tsp dark soy sauce
80ml vegetable oil
Sauce
¼ tsp salt
½ tsp dark soy sauce
½ tsp Shaoxing cooking wine
1 tsp light soy sauce
1 tsp oyster sauce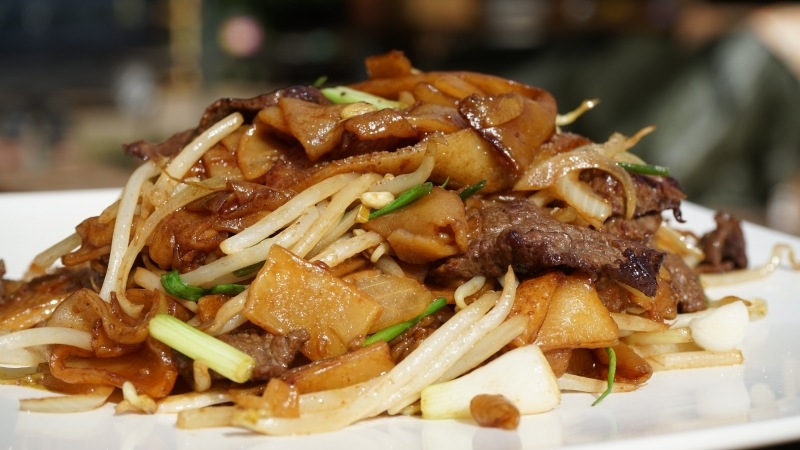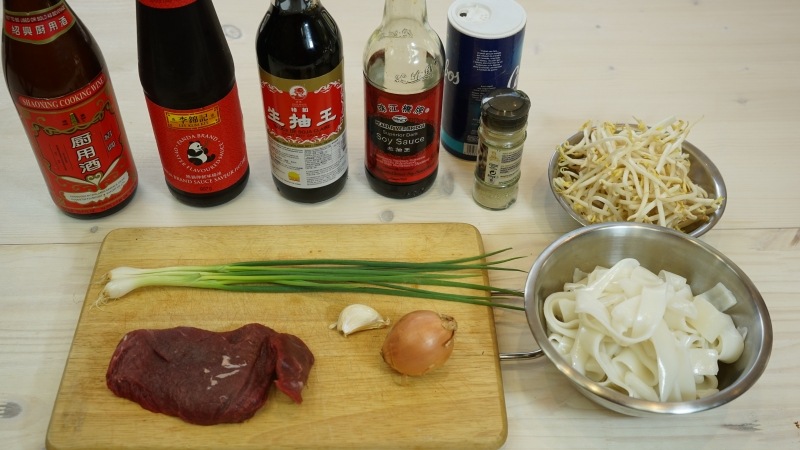 Ingredients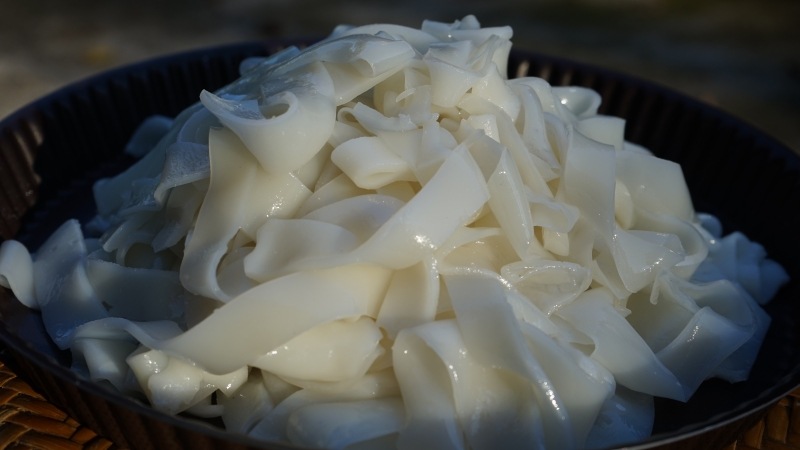 Homemade Fresh Rice Noodles (very easy to make)
Share this recipe:
Watch the Recipe Video
Stir-Fried Rice Noodles with Beef Recipe 'Ho Fun - Chow Fun' - Morgane Recipes

© Copyright 2015- Cooking With Morgane - Bounnhing Boualavong. All rights reserved.