☰
Cooking with Morgane
Welcome
×
Lao Beef Salad "Lap Ngoua"
A simplified version of the best dish from Laos
The laps are very popular dishes in Laos. These are kinds of salads with meat or fish, many herbs and a very well balanced seasoning. Here I propose you to make a simplified version of the most popular lap in Laos: the one made with semi-cooked beef. I didn't use padek sauce, it has less herbs and only tender beef meat. The goal is to make an excellent lap with easy to find ingredients.

It is always accompanied by sticky rice, a soup and a strongly seasoned condiment. Laps are very healthy dishes because they have no added fat, they includes lots of herbs and we eat them with several side vegetables.
Ingredients for 4 people
500g tender beef
30g sticky rice
30g shallots
1 lemongrass
5 kaffir lime leaves
5g galangal
sweet or hot chilies
2 spring onion
4 mint sprigs
15g cilantro
½ tsp salt
2 tbsp fish sauce
2 tbsp lime juice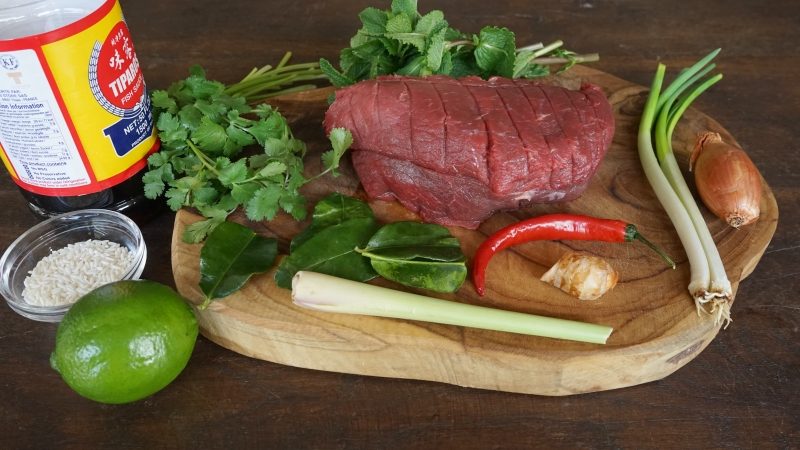 Lao beef salad "Lap Ngoua" ingredients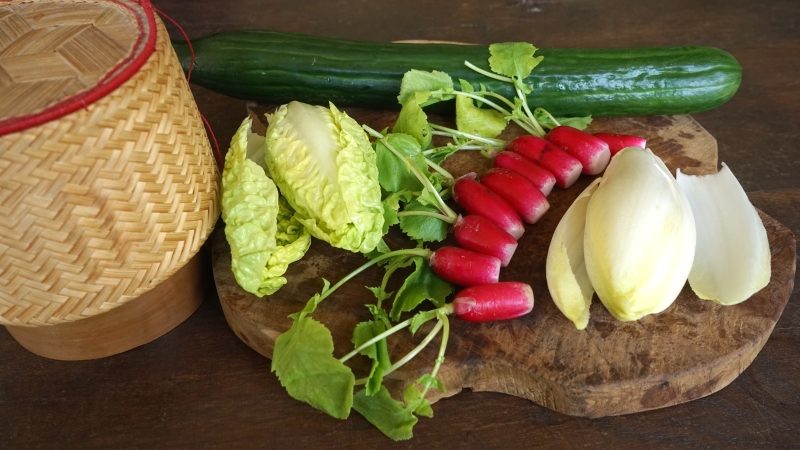 Vegetables ingredients to eat with the Lao beef salad
Share this recipe:
Watch the Recipe Video
Lao Beef Salad "Lap Ngoua" - Morgane Recipes

© Copyright 2015- Cooking With Morgane - Bounnhing Boualavong. All rights reserved.