☰
Cooking with Morgane
Welcome
×
Fried Gyoza Dumplings
饺子 - 만두
Recipe including the dough, the filling and the dipping sauce
In Japan they are called Gyoza, in China Jiaozi 饺子, and in Korea Mandu 만두.
They are symbols of prosperity, family reunions, and are always present on the New Year's tables. Bon appétit.
Ingredients for 24 Gyoza
The Gyoza Wrappers
250g of flour
½ tsp of salt
130ml of water
The Filling
350g of minced pork
3 cabbage leaves
3 spring onions
2 cloves of garlic
½ tsp of fresh ginger
1 tablespoon of sake
1 tablespoon of sesame oil
2 tbsp of soy sauce
2 tsp of tapioca starch
¼ tsp of salt
Black pepper
The Gyoza Dipping Sauce
1 tablespoon of soy sauce
1 tbsp of rice vinegar
¼ tsp of sesame oil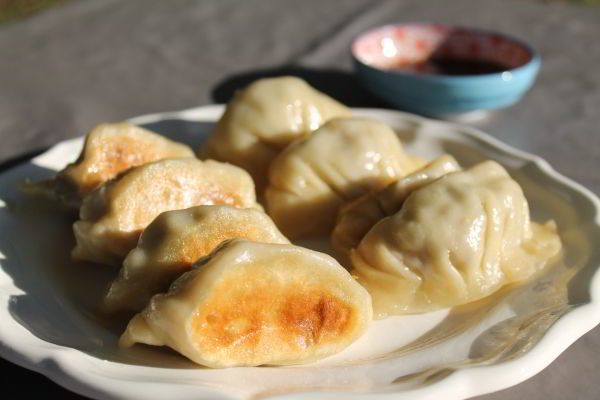 Gyoza Ingredients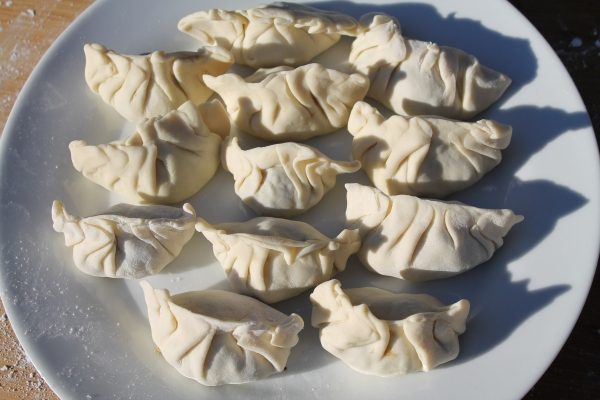 Share this recipe:
Watch the Recipe Video
Fried Gyoza Dumplings - 饺子 - 만두 - Morgane Recipes

© Copyright 2015- Cooking With Morgane - Bounnhing Boualavong. All rights reserved.