☰
Cooking with Morgane
Welcome
×
Crispy Pork Ribs
脆皮燒肋骨肉
When Chinese marinade and European breadcrumbs perfectly go hand in hand
In this recipe I combine a Chinese marinade with English breadcrumbs. The marinade will give a lot of flavor to the meat thanks to the five spice powder, the garlic and the Shaoxing cooking wine. The taste of the ribs will be close to the one of the
crispy pork belly
. The breading will bring a very pleasant taste of toasted bread but especially the crunchy that will whet your guests' appetite.
Pay attention to the order in the breading preparation: the meat is soaked first in the flour, then in the egg, and finally in the breadcrumbs. For the latter you can of course adapt the recipe: use sandwich bread, zwieback, oat flakes or crushed corn flakes. Bon appétit.
Ingredients for 4 people
Marinade
800g pork ribs
1 tsp salt
1 tsp Chinese five spice powder
1 tsp garlic powder
½ tsp ground pepper
1 tsp Shaoxing cooking wine
Breading
1 French baguette
2 eggs
70g wheat flour
¼ tsp salt
50cl frying oil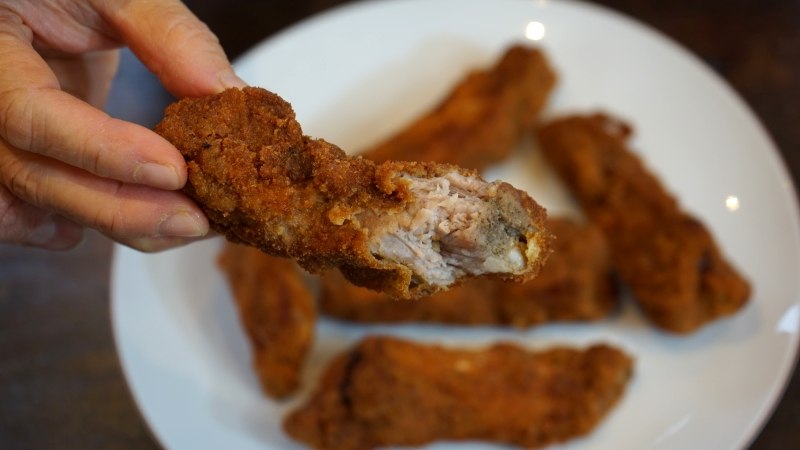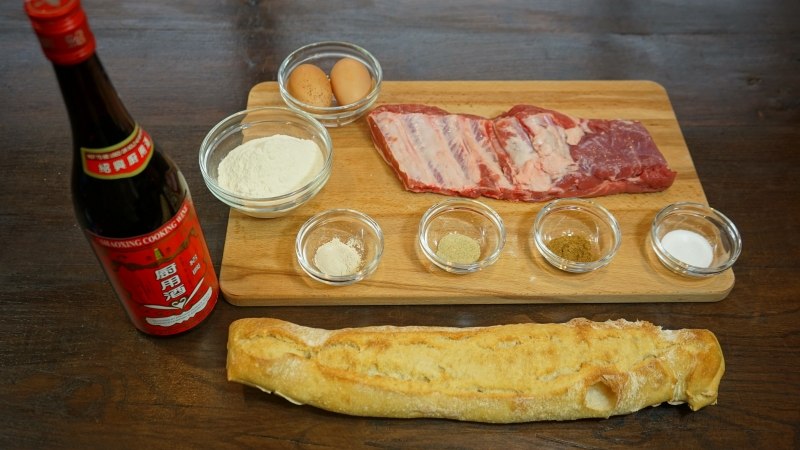 Ingredients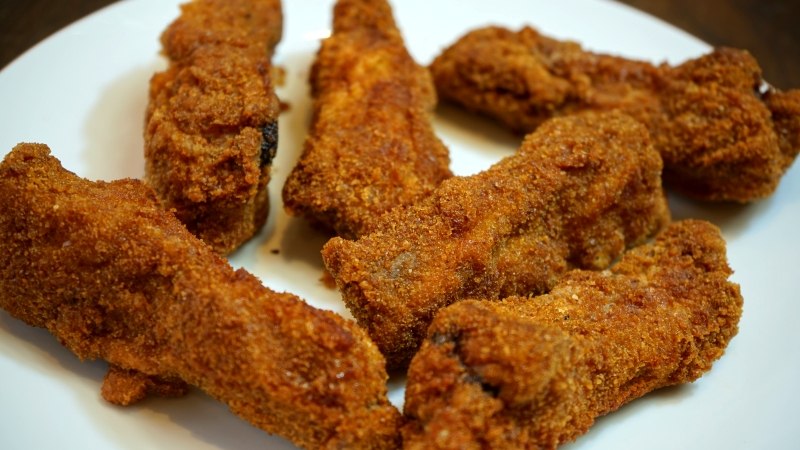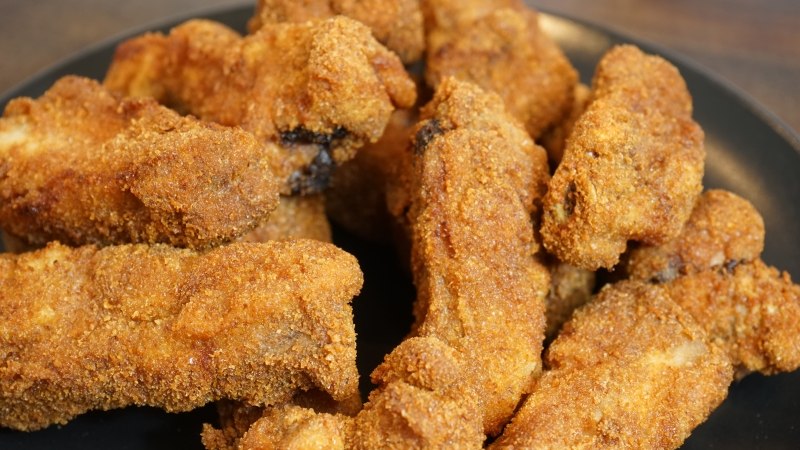 Share this recipe:
Watch the Recipe Video
Crispy Pork Ribs - 脆皮燒肋骨肉 - Morgane Recipes

© Copyright 2015- Cooking With Morgane - Bounnhing Boualavong. All rights reserved.