☰
Cooking with Morgane
Welcome
×
Crispy Egg Noodle Wrapped Shrimp
The perfect aperitif: surprising and tasty
The purpose of this recipe is to give crispy to your shrimp as well as to make them more consistent. During the frying the egg noodles form a nice crust around the shrimp. And the scent of this crust marries deliciously with that of the shrimp.

One layer of noodles is enough, but if you want, you can add one or two more, then it would take a minute longer to cook. Serve with a sweet, syrupy and slightly spicy dipping sauce, or with a spring rolls sauce or a mayonnaise. Bon appétit.
Ingredients for 4 people
12 shrimp
100g fresh egg noodles
Frying oil
Sugar syrup and sweet pepper sauce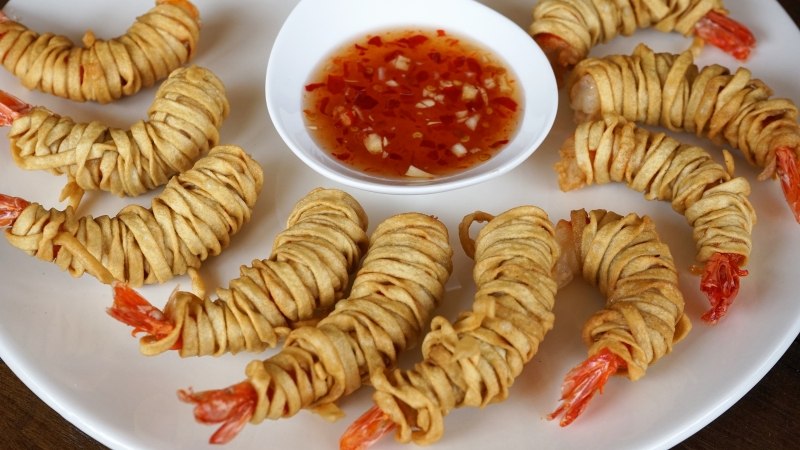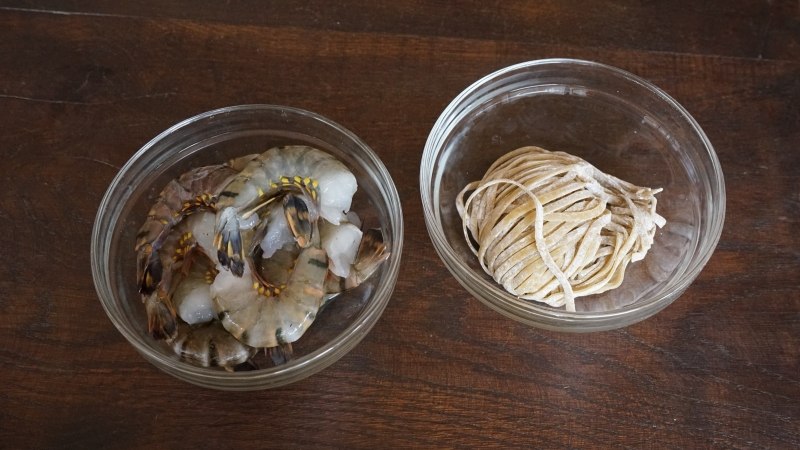 Ingredients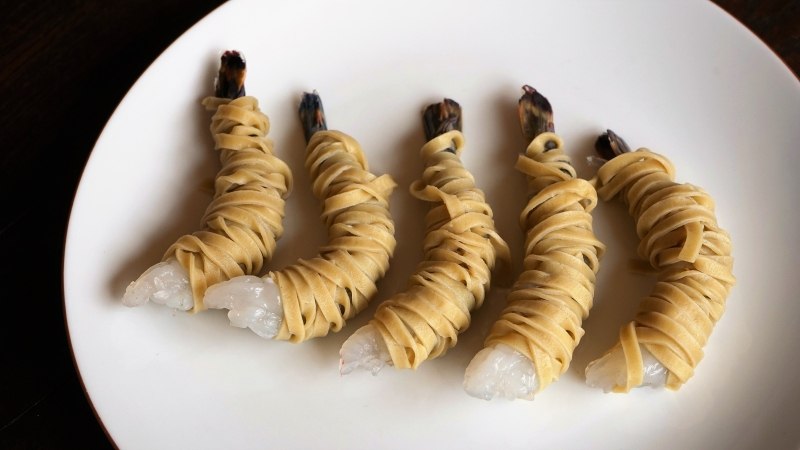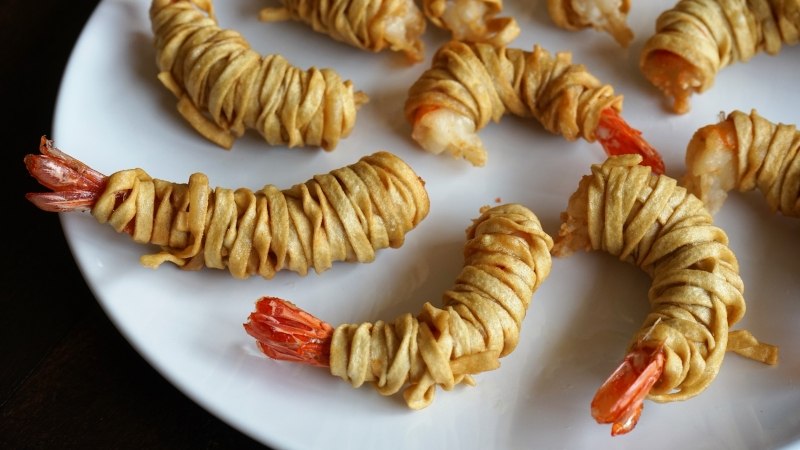 Share this recipe:
Watch the Recipe Video
Crispy Egg Noodle Wrapped Shrimp - Morgane Recipes

© Copyright 2015- Cooking With Morgane - Bounnhing Boualavong. All rights reserved.