☰
Cooking with Morgane
Welcome
×
Chicken with Cashew Nuts
腰果雞丁
A Chinese recipe everyone can do at home
Here is the recipe of a Chinese dish you can find in all the Chinese takeaway shops. It is fast to make and the ingredients are easy to find.

Cook the ingredients separately. The cornstarch or tapioca starch are used to thicken a little the sauce, they also allow the chicken to remain tender. If you have Shaoxing cooking wine in your kitchen, add a teaspoon, it will give your dish a pleasant scent.

Add more seasonal vegetables, choose those that are crunchy and that do not need to cook long: celery, thin slices of carrots, mushrooms, mini corn cobs, etc. Bon appétit.
Ingredients for 2 to 3 people
300g of thigh or chicken breast
100g of cashew nuts
2 cloves of garlic
1 onion
¼ of red pepper
¼ of green pepper
50g of snow peas
1 tsp of grated ginger
1 tsp of sesame oil
1 tbsp of soy sauce
1 tbsp of oyster sauce
½ tsp of salt
Ground pepper
1 tsp of cornstarch
3 sprigs of coriander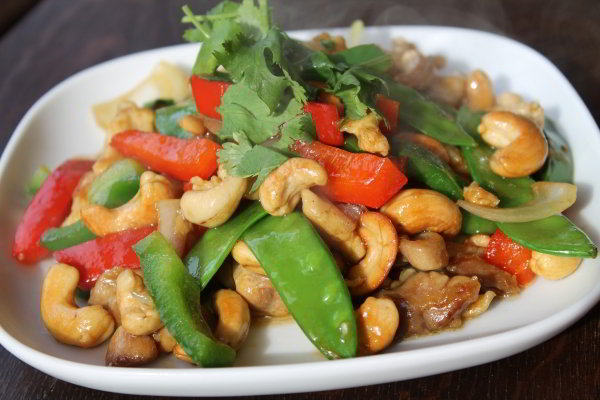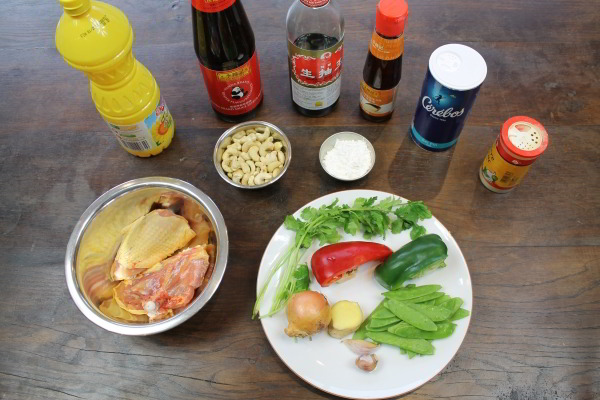 Ingredients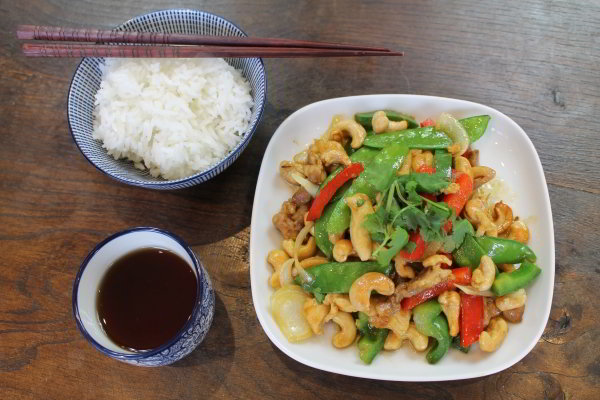 Share this recipe:
Watch the Recipe Video
Chicken with Cashew Nuts - 腰果雞丁 - Morgane Recipes

© Copyright 2015- Cooking With Morgane - Bounnhing Boualavong. All rights reserved.