☰
Cooking with Morgane
Welcome
×
Chinese Rice Rolls 肠粉 'Cheung Fun'
You can entirely make them at home
I present you my version of a Dim Sum I love: Chinese Rice Rolls. Although I show you a simplified and fast way to make them, this recipe will allow you to get a fantastic dish. The traditional version is more complex: the rice must be soaked, blended and cooked on a cloth stretched over a steamer. The resulting skin is thinner.
In my recipe the filling is made of shrimps or Char Siu BBQ pork, but you can also adapt it according to your tastes. Enjoy these rolls as soon as they are cooked. Some will add a little more sauce and also hot sriracha. Bon appétit.
Ingredients for 7 rolls
200g rice flour
75g potato starch
25g tapioca starch
¼ tsp salt
60cl water
Vegetable oil
200g Char Siu pork
12 shrimps
A pinch salt
1 tbsp oil
Sauce
1 tbsp light soy sauce
1 tsp sugar
1 tbsp sesame oil
1 tbsp water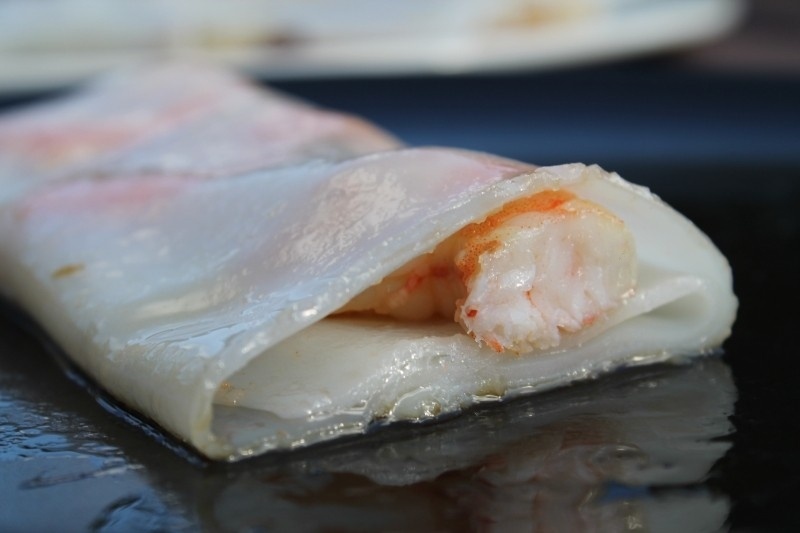 Chinese Rice Rolls with Shrimps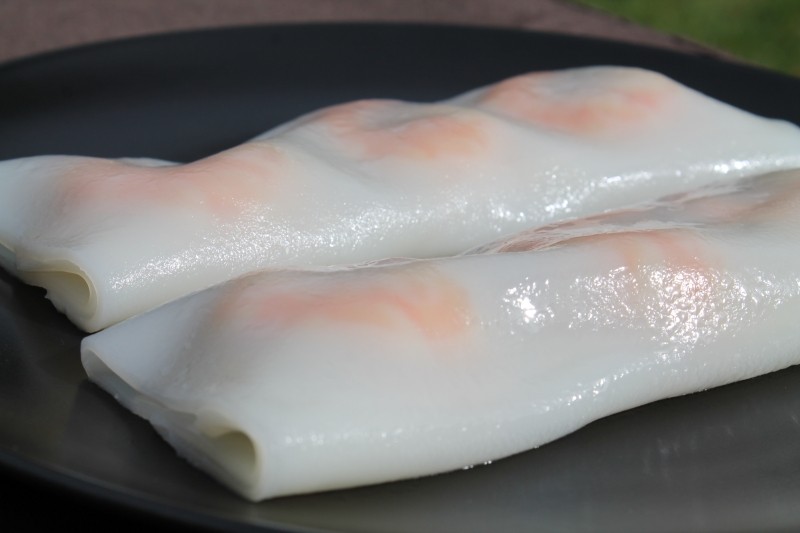 The rice rolls are translucid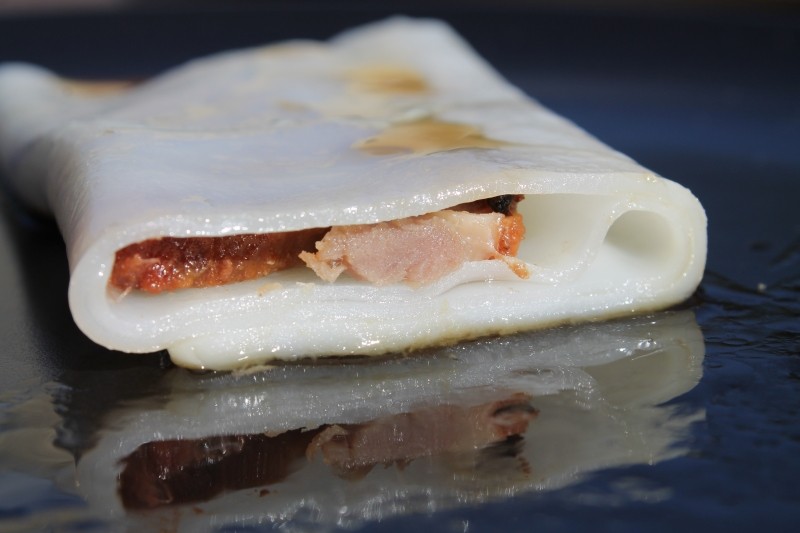 Chinese Rice Rolls with Char-Siu BBQ Pork
Share this recipe:
Watch the Recipe Video
Chinese Rice Rolls 肠粉 'Cheung Fun' - Morgane Recipes

© Copyright 2015- Cooking With Morgane - Bounnhing Boualavong. All rights reserved.