☰
Cooking with Morgane
Welcome
×
Banh Mi Burger
Revisited Vietnamese Sandwich
The French ham sandwich has become Vietnamese, let's make it a bit more American
Banh Mi is a French baguette sandwich adopted and adapted in Vietnam. Banh Mi means in Vietnamese 'wheat bread'. You'll find different versions, the most common contains sliced pork, cha lua sausage, pickled carrot, cucumber, cilantro and Maggi seasoning sauce. I kept these ingredients while revisiting this delicious meal to make a burger filled with many exotic flavors.

To get a good burger, I added a marinated and well seasoned pork steak. If you make your own adaptation, keep the coriander and the Maggi seasoning sauce, they are indispensable. Bon appétit.
Ingredients for 2 people
100g pork belly without rind
200g ground pork
60g Gio Vietnamese pork roll
1 and ½ tsp 5 spice powder
Salt
Ground pepper
2 tsp light soy sauce
½ tsp ginger powder
½ tsp garlic powder
1 tsp sugar
1 tsp white rice vinegar
50g mayonnaise
Maggi seasoning sauce
1 carrot
60g turnip
1/3 cucumber
8g cilantro
1 spring onion
2 burger buns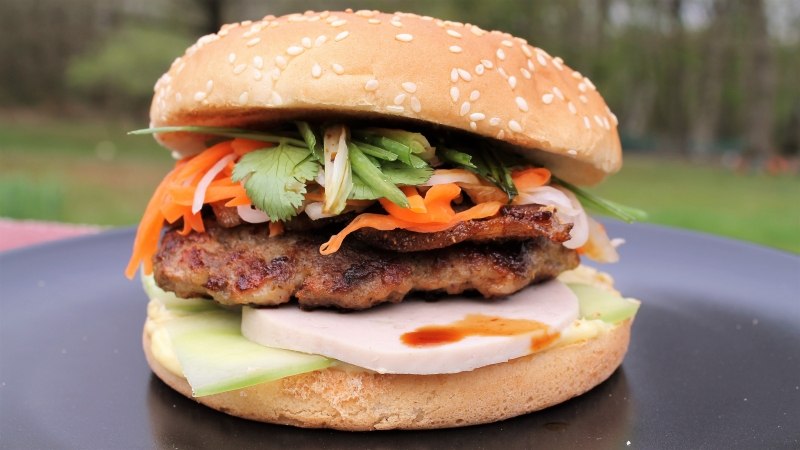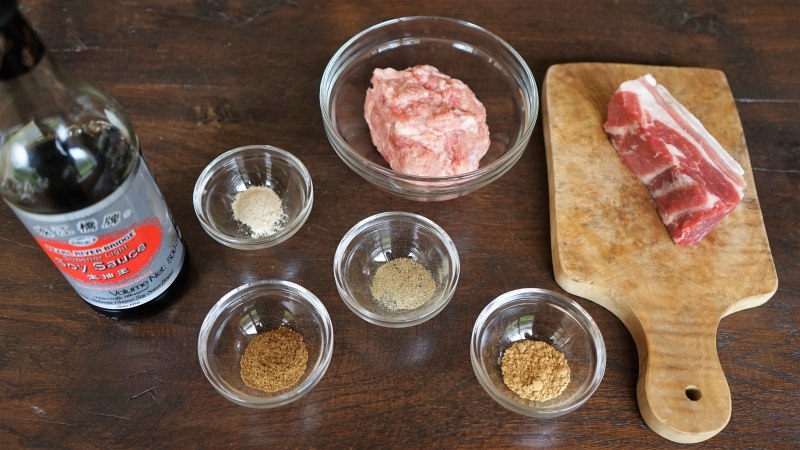 Banh Mi Burger Ingredients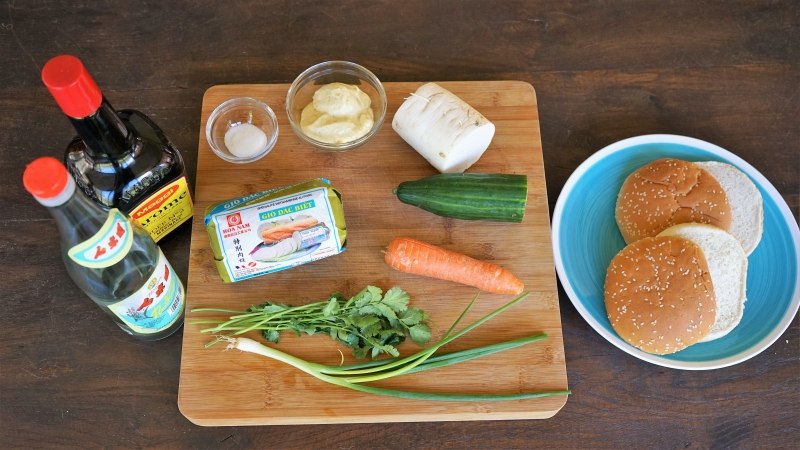 Banh Mi Burger Ingredients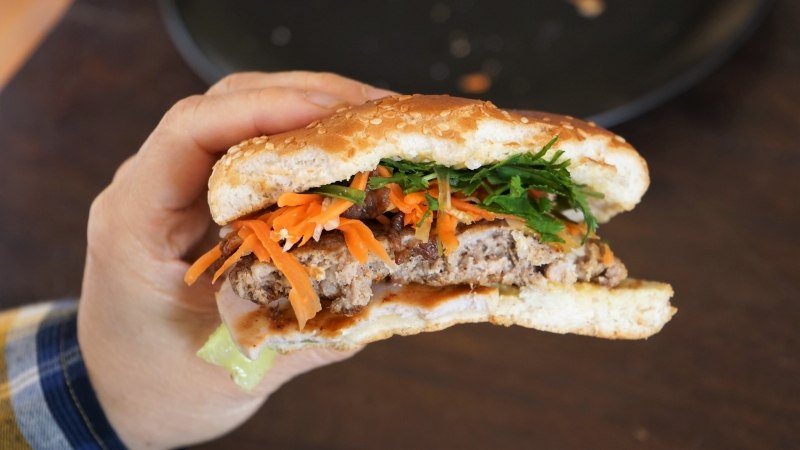 Share this recipe:
Watch the Recipe Video
Banh Mi Burger - Revisited Vietnamese Sandwich - Morgane Recipes

© Copyright 2015- Cooking With Morgane - Bounnhing Boualavong. All rights reserved.