☰
Cooking with Morgane
Welcome
×
Stir-fried Beef and Bok Choy
The guarantee of an excellent meal with this easy and quick dish
The bok choy is a green vegetable that is more and more often available in lots of grocery stores. Its taste is soft, not very pronounced. The bok choy is perfect for soups or stir-fries. It cooks quickly and we like to keep it a bit crunchy.
In this recipe, first cook the bok choy over high heat, separately from the beef. Then cook the meat, still over high heat, very briefly, so the pieces of beef remain tender and juicy. Finally, add the bok choy.
This is a daily dish for Chinese people, make it discover, everyone will love it. Bon appétit.
Ingredients for 4 people
500g bok choy
4 garlic cloves
A pinch of salt
1 tbsp oyster sauce
3 tbsp vegetable oil
Marinade
350g beef tenderloin
A pinch of salt
Ground pepper
1 tbsp dark soy sauce
1 tbsp oyster sauce
1 tbsp vegetable oil
1 tbsp cornstarch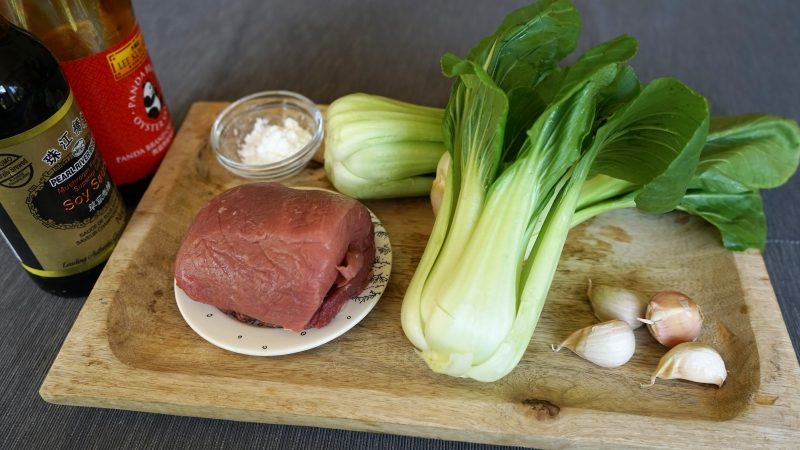 Stir-fried Beef and Bok Choy - Ingredients
Watch the Recipe Video
Stir-fried Beef and Bok Choy - Morgane Recipes

Cookies
© Copyright 2015- Cooking With Morgane. All rights reserved.