Thai Style Grilled Pork Skewers - 'Mou Satay' หมูสะเต๊ะ
The Thai version of a great Indonesian dish
The word 'satay' is from Indonesia where it means 'skewer'. The Indonesian version of the recipe is almost always made with chicken, it has been adapted and adopted by Thailand where people prefer to do it with pork. Cumin and coriander powder denote this foreign origin as they are uncommon in the Thai cuisine.
You can of course make the recipe with the meat of your choice: chicken, veal, beef, shrimp... It will be necessary to adapt accordingly the cooking time.
In Thailand, these skewers are compulsorily accompanied by Satay sauce with peanuts, Thai cucumber pickle and toasted bread slices. The skewers in themselves are already very fragrant and tasty, so you can try them without any sauce. Serve to your guests with Thai fragant rice. Bon appétit.
Ingredients for 4 people
600g of pork meat
200ml of coconut milk
2 tsp of coriander powder
1 tsp of turmeric powder
½ tsp of cumin powder
¼ tsp of ground pepper
1 tsp of sugar
1 tsp of salt
1 lemongrass
1 garlic clove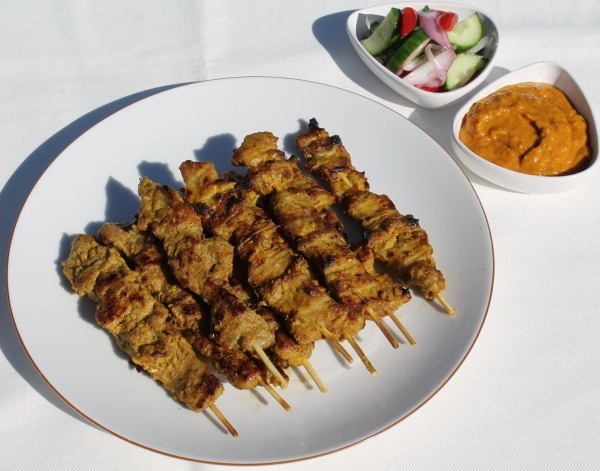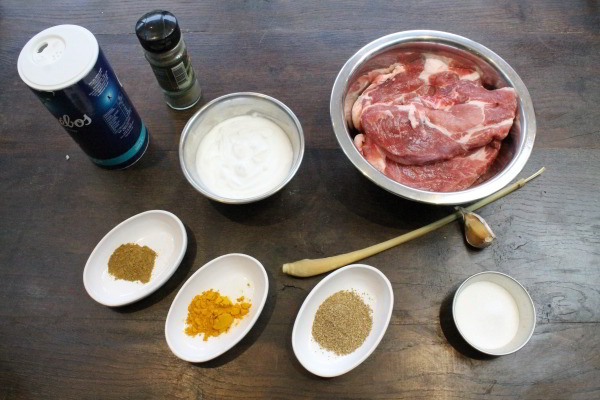 Ingredients
Share this recipe:
Watch the Recipe Video
Thai Style Grilled Pork Skewers - 'Mou Satay' หมูสะเต๊ะ - Morgane Recipes