Crispy Fried Shrimp
Homemade for taste and crispy
The crispy fried shrimp are delicious, they are part of the Dim Sum, these small dishes that we can enjoy as starters or at any time with a good tea. The Dim Sum are very varied: Har Gow, chicken legs, Siu Mai, white radish cake, etc.
They crispy fried shrimp you can buy are complicated to heat: in the microwave they become too soft, if you plunge them again in oil they will become too fat. So it's really better to do them at home, you will know the ingredients and they will be crispy and tasty.
They are easy and quick to prepare. To make the batter, I do not use eggs, they would prevent the the dish to be crispy. Accompany them with a spicy Sriracha sauce or a sweet and sour plum sauce. Bon appétit.
Ingredients 24 Crispy Fried Shrimp
24 shrimp
100g of wheat flour
50g of cornstarch
1 tsp of baking powder
150ml of water
½ tsp of salt
Ground Pepper
1 tbsp of oil
Frying oil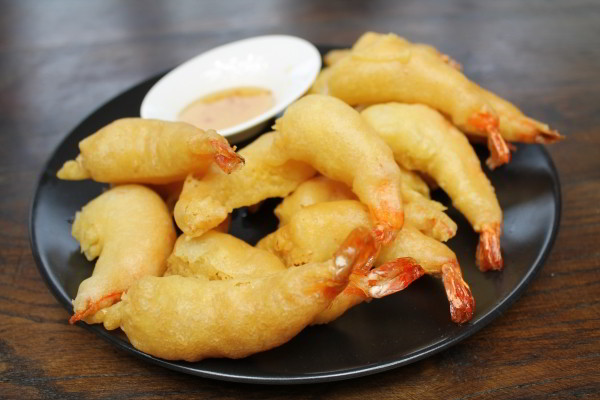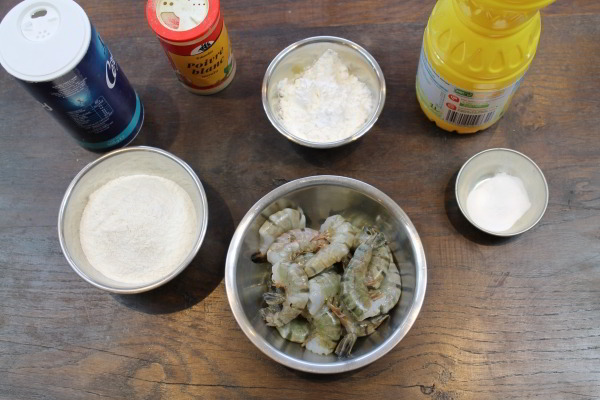 Ingredients
Share this recipe:
Watch the Recipe Video
Crispy Fried Shrimp - Morgane Recipes